THE action in Game Three of the PBA Commissioner's Cup Finals spilled off the court as a commotion took place at the hallway moments after the halftime buzzer when San Miguel Beer and TNT KaTropa were on their way back to their respective dugouts.
It started when the Texters' Governors' Cup import Michael Craig and Commissioner's Cup standby import Mike Myers, seated at the VIP section across the SMB bench, taunted SMB players in one play late in the second quarter.
The taunting resulted in security escorting them out of their seats and being relocated behind the TNT bench.
[See TNT back-up imports deny starting commotion: 'I had nothing to do with that']
As both teams retreated to their dugouts at the half, witnesses said Craig allegedly shook the railings behind the rim, in effect hitting SMB governor Robert Non on the other side.
SMB assistant coach Boycie Zamar, witnesses continued, tried to confront the two imports when he saw the incident, but was pacified by cooler heads.
Commissioner Chito Narvasa then briefly met with officials from both teams to calm the situation.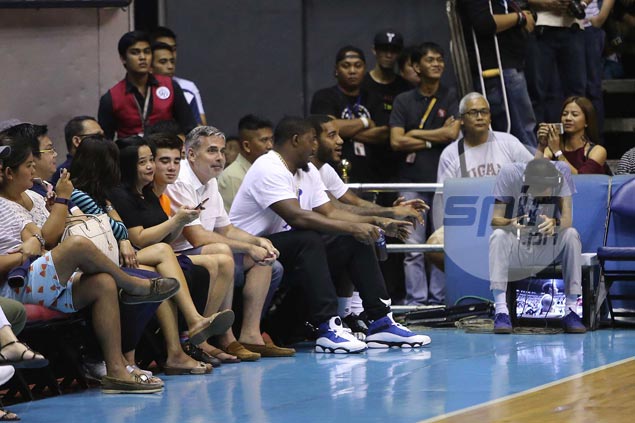 Continue reading below ↓
Recommended Videos