CHRIS Ross begged to disagree with the notion that he's committing - and getting away with - a lot of flopping in the ongoing PBA Commissioner's Cup Finals.
The San Miguel Beer guard said he has the 'badges" to prove otherwise.
"That's not a flop when you have two busted lips and you got headbutt in your head. There's no flop there," said Ross, who had been at the receiving end of complaints for excessive flopping in the playoffs.
The busted lips and the headbutt Ross was talking about had something to do with his skirmishes with TnT import Terrence Jones that marred the first three games of the best-of-seven title series, which the Katropa currently led, 2-1.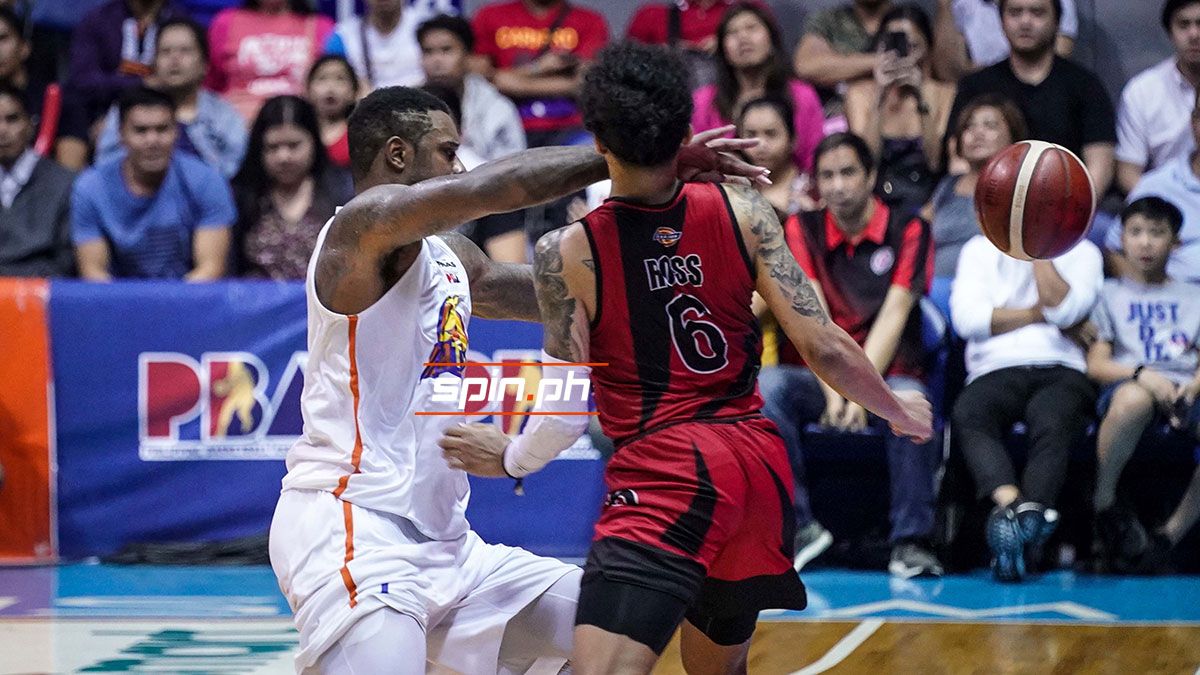 ADVERTISEMENT - CONTINUE READING BELOW ↓
The busted lips were from Games 1 and 2, while the headbutt was committed early in first period of Game 3.
Jones paid the price in two of the incidents, getting ejected in the first overtime period of San Miguel's 127-125 double OT win in Game 2 for second motion, and a flagrant foul penalty 1 in Game 3 for butting Ross in the head.
While Ross somehow admitted San Miguel is guilty of flopping, he said game officials seemed to be only paying attention to the Beermen.
"I guess they're only looking at us," added Ross, obviously indirectly holding the Katropa accountable of likewise committing a lot of flops.
ADVERTISEMENT - CONTINUE READING BELOW ↓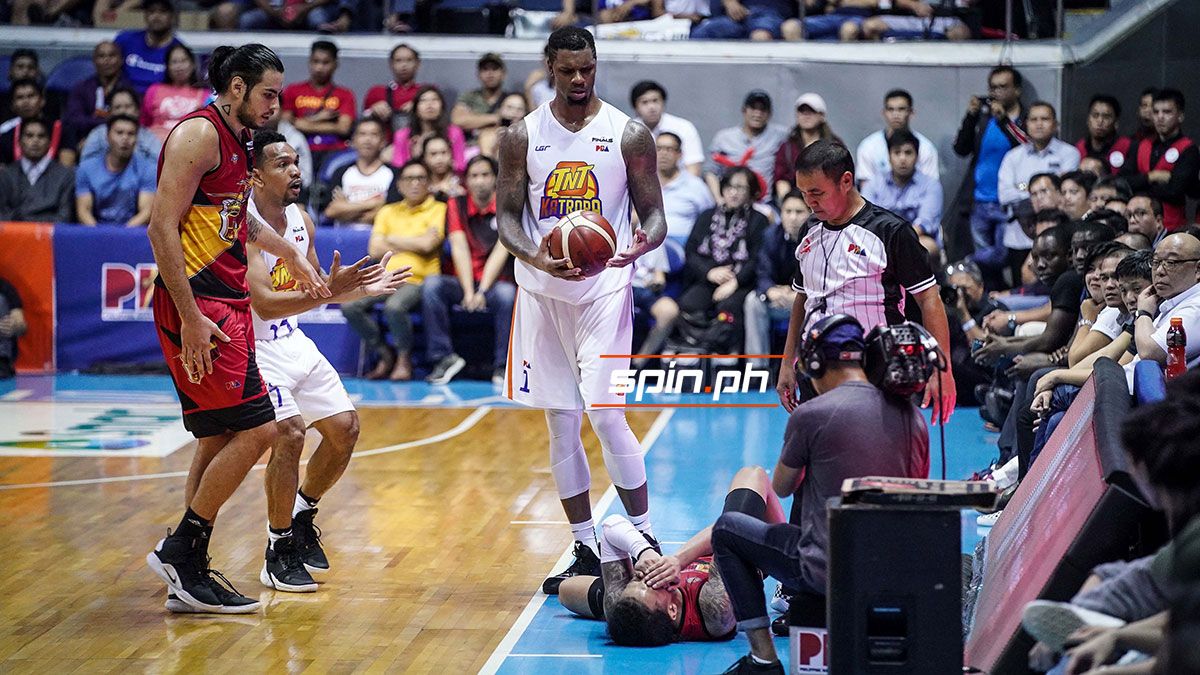 And he did single out the 6-foot-10 Jones as the No. 1 perpetrator.
"Dude is out there doing crazy stuffs," said Ross. "Dude is 260 pounds and falling all over the floor."
TnT Katropa coach Bong Ravena feels flopping has become common in the finals.
But he's leaving it all up to game officials, more so to the PBA, whether to call it a flop or not.
ADVERTISEMENT - CONTINUE READING BELOW ↓
"Pareho naman both teams are doing that," said Ravena.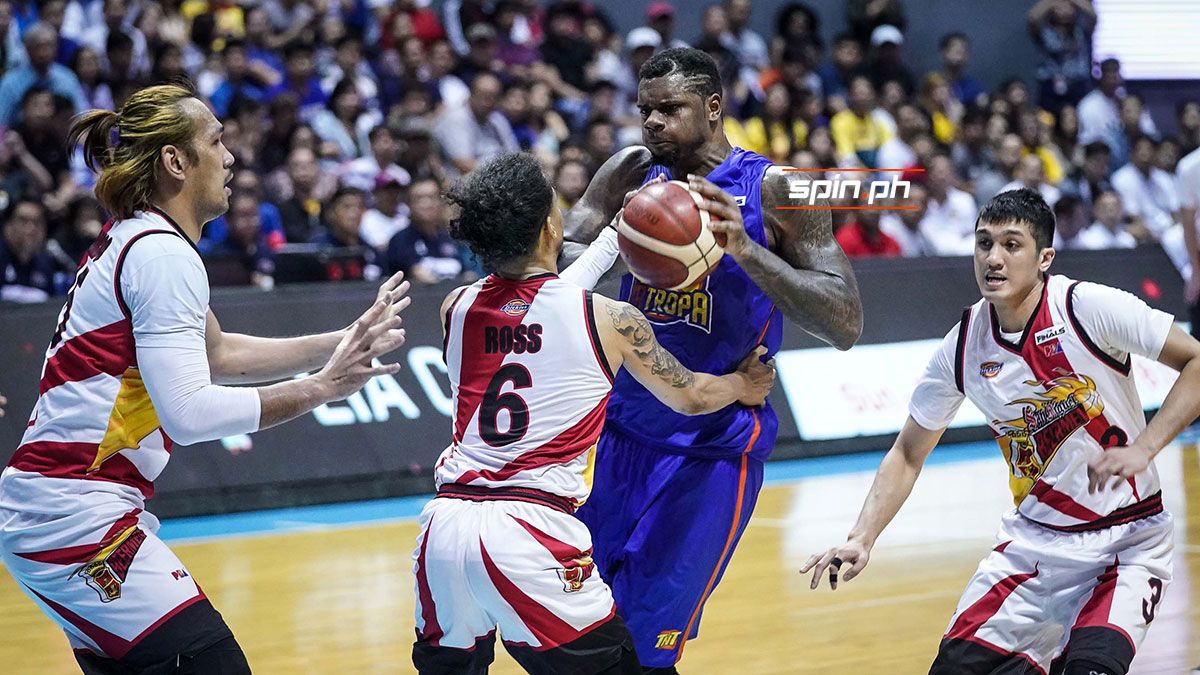 "Pero ang PBA meron silang sanctions about that. Titingnan nila yan and then they will fine the players," he added.
The PBA has been implementing sanctions on players' flopping since the start of the season. First-time offenders are fined P3,000, with the sanction getting doubled or tripled with every repeated infraction.
ADVERTISEMENT - CONTINUE READING BELOW ↓
Commissioner Willie Marcial assured that his office has been monitoring players' flopping in the finals and, in fact, already has a list of players - and its corresponding amount - docked for such act.
PBA Updates