HIGH-flying Barangay Ginebra forward Jamie Malonzo backed out of the slam dunk contest in this week's PBA All-Star game in Passi City, Iloilo.
Malonzo backed out of the meet at the last minute, leaving the event without the player favored to win one of the skills challenge featured in the All-Star weekend.
In the absence of Malonzo, the field has been reduced to four-man dunkfest featuring Blackwater rookie Tyrus Hill, David Murrel of Converge, Chris Lalata of Phoenix, and Brandon Ganuelas Rosser of NLEX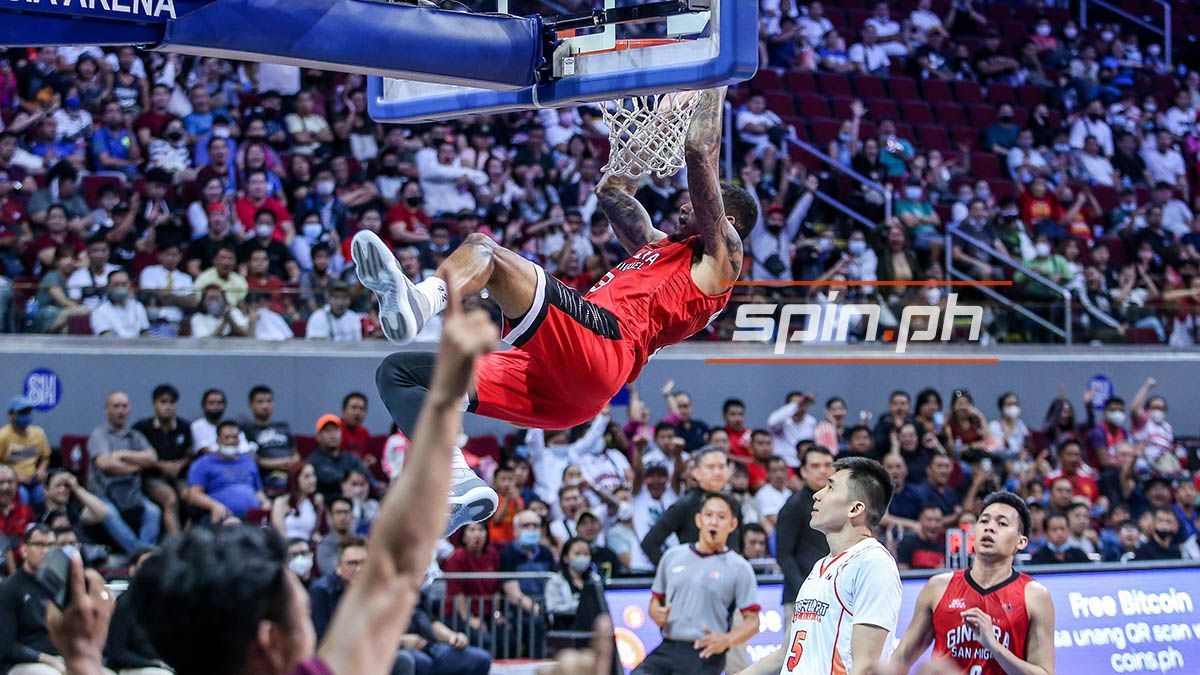 No reason was given on why the 6-foot-7 big man out of De La Salle withdrew from the contest, although Malonzon has been balling non-stop since last year when he began to join Gilas Pilipinas in the fourth window of the FIBA World Cup Asian qualifiers.
The start of the year was all-basketball, too for Malonzo as he played a major part in the Kings winning the Commissioner's Cup championship against the Bay Area Dragons.
ADVERTISEMENT - CONTINUE READING BELOW ↓
In between the finals and Ginebra's ongoing campaign in the Governors Cup, Malonzo also suited up for the men's national team against Lebanon and Jordan in the final window of the qualifiers.
But Malonzo didn't give a hint he's no longer joining the slam dunk when asked about it in Barangay Ginebra's last game against Converge on Sunday, saying he still haven't prepared any tricks for his first foray in the All-Star skills challenge.
"I'm more of an in-game dunker. I'll just give what fans what they want. I'll just try my best," said the sophomore player.