OTHYUS Jeffers showed what it means to play for Barangay Ginebra as he played through back spasms in their 103-92 win over Rain or Shine on Sunday in the PBA Commissioner's Cup.
The prolific Gin Kings import hurt his back after a collision with Elasto Painters enforcer Beau Belga late in the third quarter.
"Big Belga," Jeffers recounted of the play. "I pump-faked, maybe he was a mushy big guy and I can take it, but he was solid."
"I felt every bone in my back crack," he added in jest. "By the time that I got to the bench, I broke down."
[See Huge relief for Cone as Ginebra beats RoS to end win drought]
That didn't stop Jeffers from finishing the game and scattering 38 points, 20 rebounds, three assists, and three steals.
"That's basketball," the NBA veteran said. "He hit me twice. He landed on me and I tried to run through, he gave me a nice one to pop it back the other way, but it's basketball."
ADVERTISEMENT - CONTINUE READING BELOW ↓
"It's either it breaks you down or you fight through it," he added.
Good thing, the Gin Kings were enjoying a sizeable cushion that allowed them to withstand a comeback by the E-Painters when Jeffers sat on the bench.
"They got me a lot of rest, and my teammates, we have a lot of weapons," Jeffers said.
Gin Kings coach Tim Cone lauded his ward for playing through his injury.
"It just shows the toughness and character he has," the champion coach said. "That's why we brought him over more than anything else – not his scoring, rebounding, or defense."
Jeffers said will have his back checked out on Monday.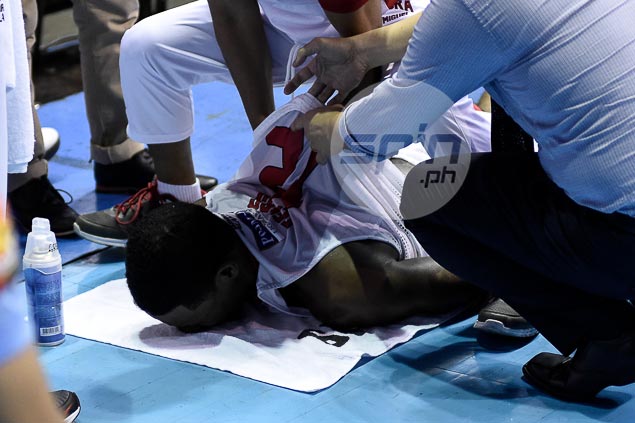 ADVERTISEMENT - CONTINUE READING BELOW ↓
PBA Updates