TIM Cone's legacy in Philippine basketball can never be questioned.
That's what happens when you become the most successful coach in PBA history with 22 championships to his name. He is also the only coach to win two grand slams.
Yet for all his success, Cone's willing to leave all that for one thing and one thing only.
"If Phil Jackson would call me and say, 'Come coach the (New York) Knicks' or 'Come be an assistant to the Knicks," he told Coaches Unfiltered. "It's something that from a personal standpoint or a personal growth standpoint, I'd have to think about."
Moving to the NBA would definitely be a dream come true for Cone, who is cut from the same cloth of Jackson in terms of preaching Tex Winter's triangle offense.
Even if it doesn't happen, the 62-year-old is happy where he currently is.
"I never really thought about it. I never applied anywhere else. I never looked to coach anywhere else and no one's ever called me, so there's no reason for me to go anywhere," he said. "I love the PBA."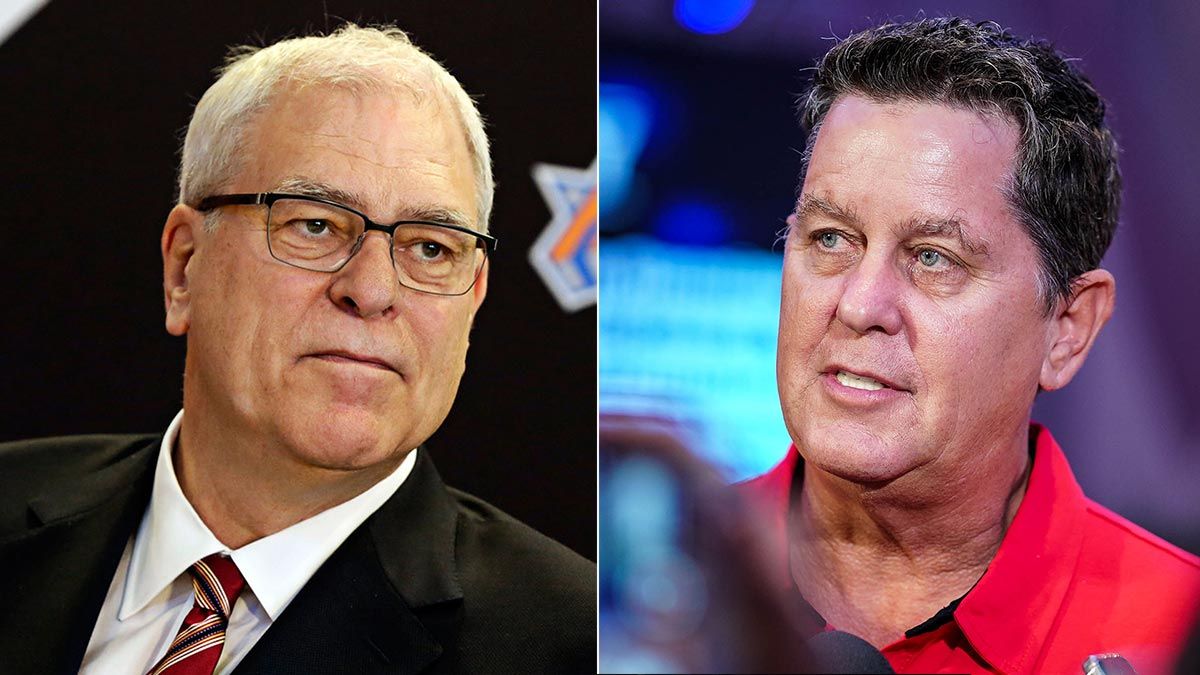 Continue reading below ↓
Recommended Videos
Cone did relish the times he was tasked to handle the national team, even though his first time out back in 1998 - when an all-pro Philippine team settled for a bronze in the Asian Games in Bangkok - still haunts him to this day.
"The Asian Games was really, really hard on me and that's the lowest point of my career in terms of emotion. It was losing in the Asian Games and I took that harder than any championship in the PBA, losing to Korea and China," he said, briefly looking back on his time in charge of the Philippine Centennial Team.
That, however, is just as far as coaching internationally means to Cone.
With age also comes wisdom, and the veteran mentor admitted that at this point in his career, he no longer concerns himself with the accolades but is more focused on how he can help his players grow.
"I guess now that I'm older, it's not about accomplishments," he said. "I don't go out, set out and say 'Ok, now I want to win (championship) No. 23,' or, 'Now, I wanna win a third grand slam.' I never ever think about that."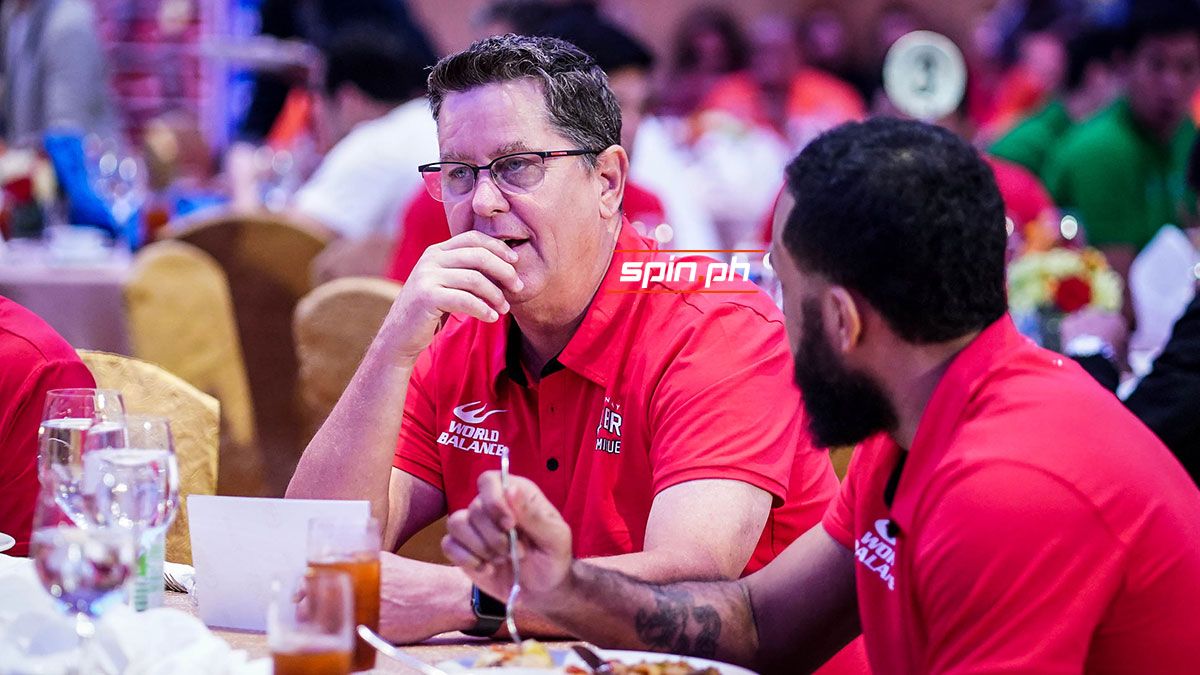 "For me, it's about watching and participating in the improvement of players that are around me. Watching guys grow and get better, that to me is really what it's all about. It's the motivating factor.
"I think as coaches, we can take great delight and watch just one player improve a certain part of his game and know that you're a small part of that. And if you're doing that and keeping that philosophy, and you want your guys to improve, I just think that the accomplishments can come on their own."
That's exactly the situation Cone is at Ginebra, where he oversees the continuing growth of a Japeth Aguilar and the leadership of an LA Tenorio, among others.
"My thing is, 'What can I do to help Japeth better? What can I do to help LA understand a little bit more?' And I always tell the players once they feel that there's no more for them to learn, then it's time for them to retire.
"If LA walks into the floor and says, 'I know it all. This is old and I've been doing this a million times.' If he walks in and says that then LA, I'm sorry, it's time for you to retire. So I don't care who you are, you have an ability to improve," he said.
It's the same for the young players in the Gin Kings camp, with Cone pinpointing Aljon Mariano as "one of my favorites to watch."
"I take great delight in Aljon, watching his game evolve and improve not just physically but mentally. Understanding the game, he's such an instinctive great player. His skills haven't quite caught up to his instincts but it's coming. And I think he's really gonna surprise people throughout his career," he said.
But it's not limited to the stars and the upstarts, as Cone even said that the learning doesn't stop even for those in the twilight of their careers.
Case in point: Mark Caguioa.
"Watching Mark Caguioa improve defensively, I take great pride in that," he said. "I love watching Mark buy into the defense and improve. And he has improved tremendously and I think he can go out and coach a great defensive team because he really understands the techniques, he understands the fundamentals, and I think that he could coach it at this point because he's really bought into it."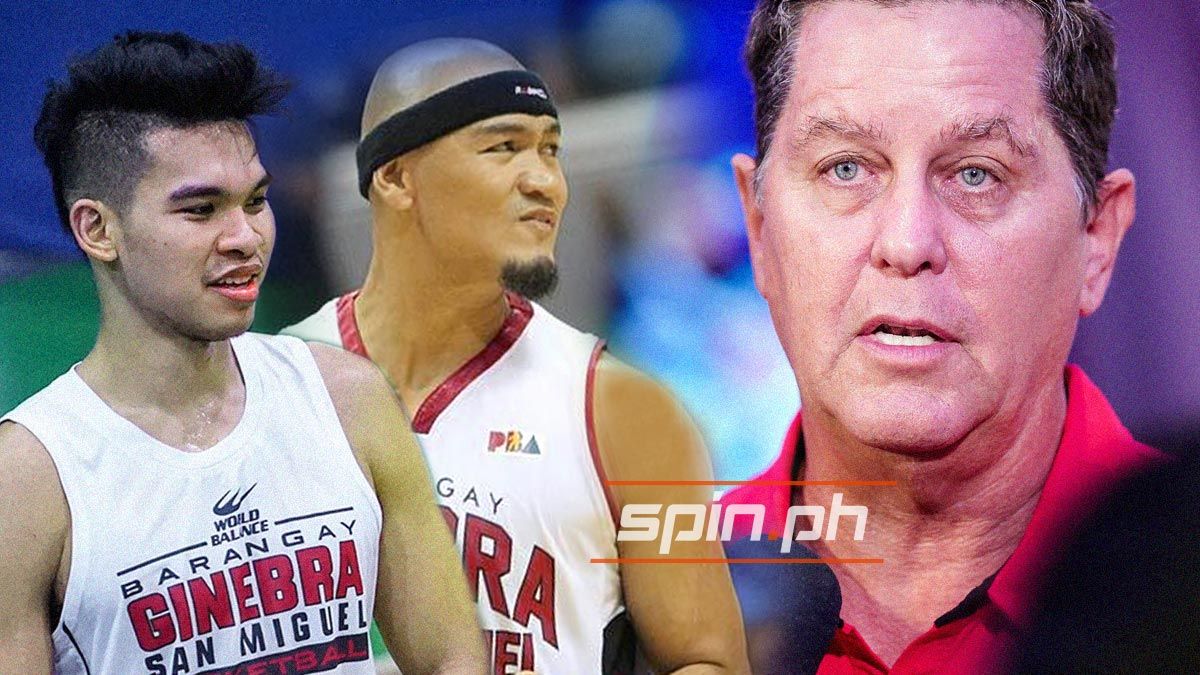 "He's 40 years old so athletically, he's not as gifted as he was physically so it's harder for him defensively. But if he was doing it when he was 27 or 28, he would probably be the best defensive player in the league and also the best offensive player in the league.
"But these are the things that he wasn't taught or pressed upon, and now he takes great delight in them and he's one of the leaders in our team in terms of working on techniques and doing things defensively."
That, to him, makes his job as a coach worthwhile up until this time.
"It's not the accomplishments, honestly. Truly, they just come," said Cone. "I just like being around the guys and formulating practices and doing video work and all those little things that I'm just really delighted. It's not work for me."
"I always tell my wife I haven't worked a day in the last 30 years. But seriously, this is not work. I do it for free," he added.