CLOSE friends Gabe Norwood and Joe Devance had the time of their lives chatting and mingling with fans as the latest players to join the PBA Homecourt on Thursday.
Imagine what it would have been had the two become teammates as they almost did a decade ago.
"That would have been a whole lot of fun. We talked about that all the time in terms of our skills sets and the kind of what we do," said Norwood. "It would have been a lot of fun on many levels not only in basketball, but enjoying each other's company. Joe is one of the funniest people around and he makes things a lot of fun."
The two almost end up as teammates at Rain or Shine as Norwood was selected No. 1 overall by the franchise in the 2008 rookie draft, a year after Devance was also tabbed by the Elasto Painter as the top overall pick.
But Devance was traded by the franchise to Alaska during the offseason for then rookie guard Sol Mercado.
"There's a lot of what ifs, but at the end of the day, we're happy for one another," said Norwood. "He's in a great situation and he's build a great career for himself."
Continue reading below ↓
Recommended Videos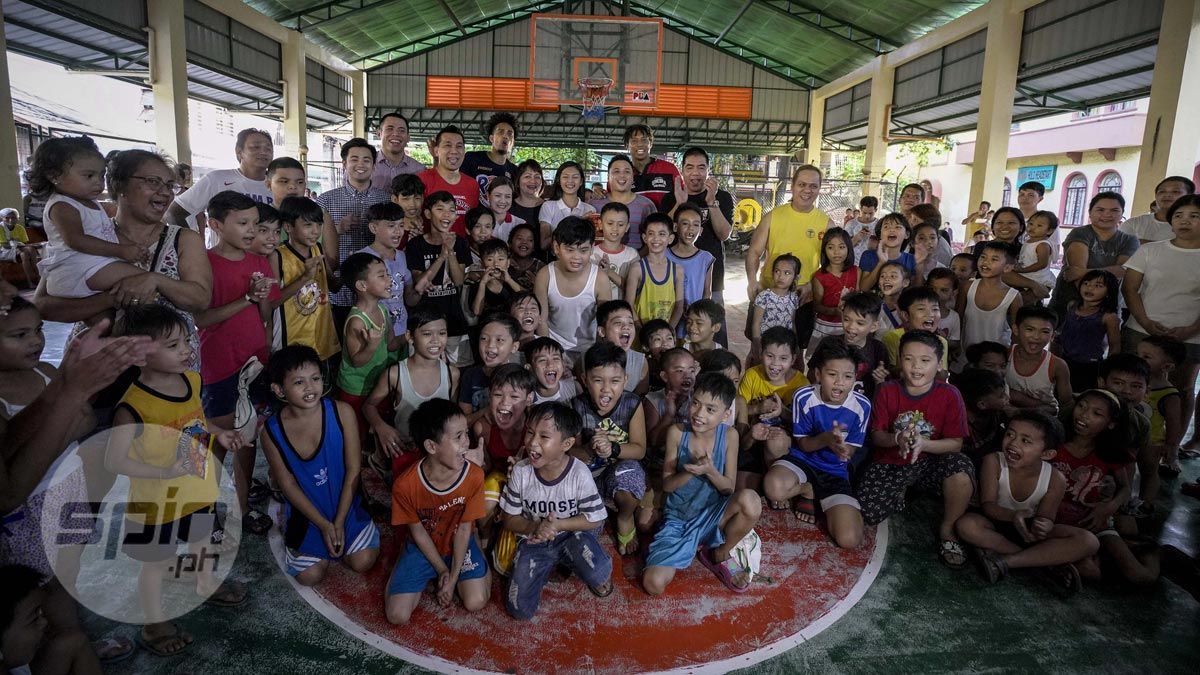 Devance and Norwood, whose friendship dates back to their days in the defunct Philippine Basketball League (PBL), were in their element as they join league legend and now San Miguel assistant coach Ato Agustin and Commissioner Willie Marcial in the visit to the San Jose covered court in Barangay Hulo, Mandaluyong.
The Rain or Shine guard and national team stalwart in particular was very fond of children. Being the eldest in a brood of five made Gabe always at home with kids.
"I've always been a kuya who takes care of my siblings. So anytime I get a chance to do things like this especially through the PBA, it's always great to give back. It's always a lot fun," he said.
"So hopefully we build great memories with the kids and their parents," added Norwood. "You never know what people are going through, how their days are going, and how a simple visit like that can brigthen a day. So it's good to be a part of it."
Also taking part in the PBA Homecourt for the first time were Smart sport senior project specialist Yvette Ruiz and PLDT-Smart Foundation Inc. president Esther Santos and her staff.