NORTHPORT asserted its mastery of NLEX on Monday night, dealing the top-seeded Road Warriors a 115-90 defeat in their PBA Governors' Cup quarterfinal playoff at the Smart-Araneta Coliseum.
Michael Qualls scored 39 points and grabbed 16 rebounds for the Batang Pier, who led by as much as 26 points against a Road Warriors side that looked only like a shadow of the team that posted the best record in the eliminations.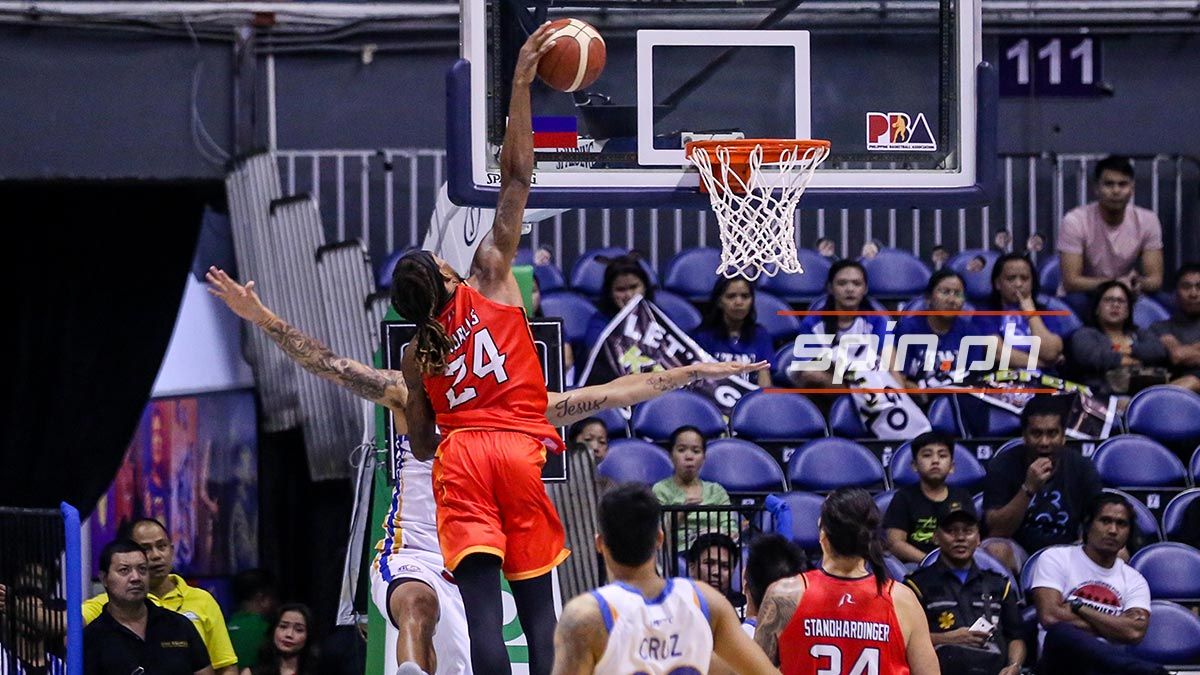 ADVERTISEMENT - CONTINUE READING BELOW ↓
With the win, the eight-ranked Batang Pier forced a sudden-death match against the Road Warriors on Wednesday for a place in the semifinals.
The Road Warriors entered the playoffs as the top seed, but have yet to recover after a wobbly end to their elims stint. They have now lost three straight games, twice to the rejuvenated Batang Pier.
Worse, NLEX lost both Poy Erram and Paul Varilla when they were ejected with less than five minutes left the game for separate flagrant foul penalty two slapped on them after in a scuffle with Qualls.
The status of the two is now in the hands of Commissioner Willie Marcial.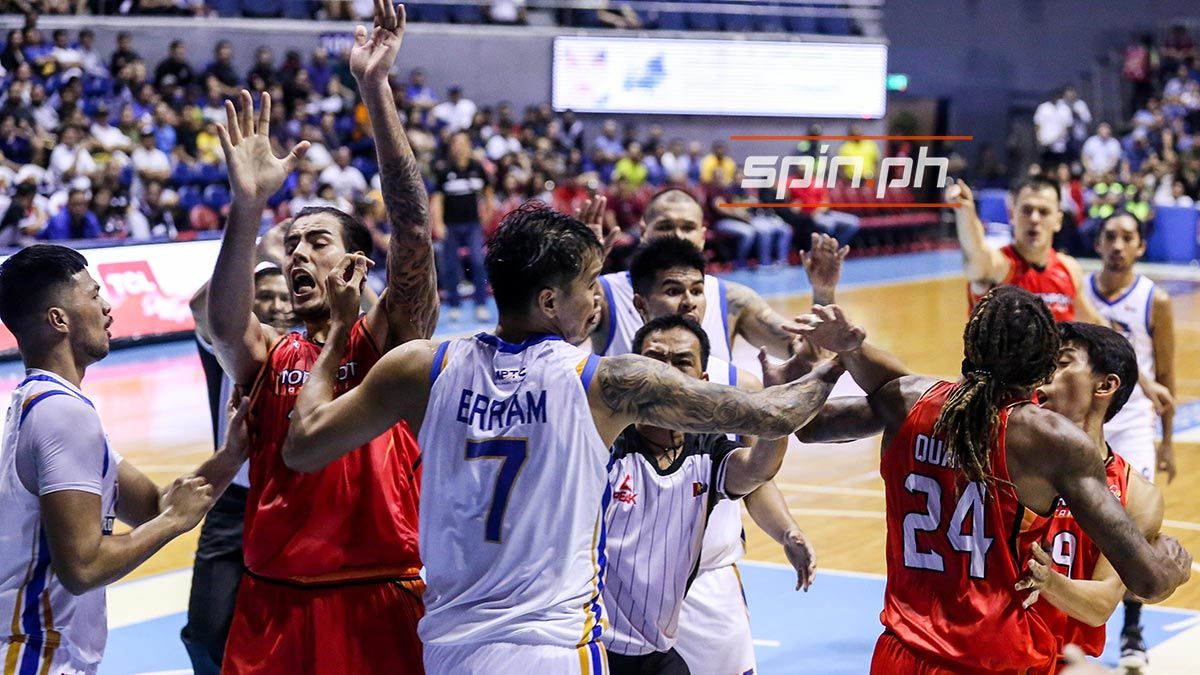 ADVERTISEMENT - CONTINUE READING BELOW ↓
"We just came out strong, aggressive, and full of energy," said NorthPort coach Pido Jarencio. "Ayaw mag-bakasyon ng mga players. They want to be in the semis. Hindi pa naman tapos. First half pa lang. 'Yung second half, sa Wednesday."
Christian Standhardinger had 24 points and 13 rebounds to help the Batang Pier's cause, but it was Qualls who dominated the match.
Qualls was on attack mode right from the start, scoring 12 points in the first quarter to help NorthPort take a 34-24 lead. He added 10 in the second quarter to pad the lead to 21 points at 61-40 at the break.
There was no let up for the Batang Pier from there as the lead reached 26 at 79-53.
JR Quinahan scored 20 points while Kiefer Ravena posted 16 points. Manny Harris had a quiet outing, scoring only 12 for the Road Warriors.
The scores:
NorthPort 115 – Qualls 39, Standhardinger 24, Anthony 12, Ferrer 9, King 8, Taha 5, Elorde 5, Escoto 5, Lanete 3, Cruz 3, Mercado 2.
ADVERTISEMENT - CONTINUE READING BELOW ↓
NLEX 90 – Quinahan 20, Ravena 16, Harris 12, Cruz 11, Erram 6, Soyud 6, Alas 5, Paniamogan 4, Varilla 3, Galanza 3, Miranda 2, Ighalo 2, Fonacier 0.
Quarters: 34-24; 61-40; 83-64; 115-90.
PBA Updates