ROBERT Bolick and Roi Sumang led a late comeback that enabled NorthPort to beat Phoenix Super LPG, 92-89, on Wednesday night at the start of the 2022 PBA Commissioner's Cup at the Mall of Asia Arena.
Sumang scored on a drive, hit a three-pointer then delivered the perfect kick-out pass that set up Bolick for the marginal trey that completed a Batang Pier comeback from six points down in the final two minutes.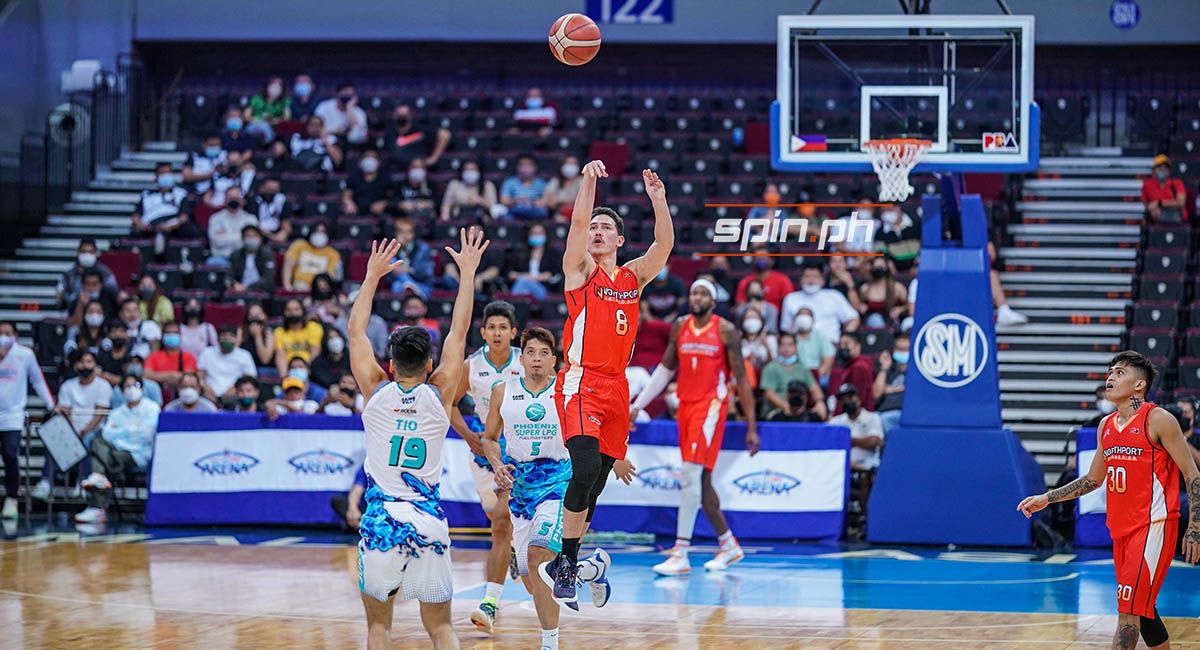 ADVERTISEMENT - CONTINUE READING BELOW ↓
Sumang and Bolick stepped up after NorthPort import Prince Ibeh left the game on fouls, bringing the team back from the depths of a 19-point deficit.
Arvin Tolentino also had a solid outing in his first game in a NorthPort uniform after he, Jeff Chan, Prince Caperal, and Kent Salado were acquired as part of a three-way deal with Barangay Ginebra and San Miguel.
After Tolentino drained a three to cut an 87-81 Phoenix lead to three, Sumang scored on a running shot then followed with a gutsy three-pointer to put the Batang Pier in the driver's seat, 89-87.
Rookie Tyler Tio tied the game with two penalty free throws off a contested Sumang foul, but the NorthPort guard was quick to atone as he found Bolick open at the right corner for the winning shot.
Bolick finished with 21 points and six assists as he took over fromPrince Ibeh, who had 19 points and 15 rebounds before fouling out in the endgame.
ADVERTISEMENT - CONTINUE READING BELOW ↓
Tolentino added 16 points, six rebounds, seven assists, two steals, and four blocks for NorthPort despite practicing with the team just once before the game.
Sumang added 15 in the win.
"A win is a win," said NorthPort coach Pido Jarencio. "We were struggling the whole game. Defensively, offensively, hindi namin makuha. Ang maganda lang is 'yung puso nandoon, will to win, at players executing in the end, and Mr. Clutch, Robert Bolick, hitting that shot."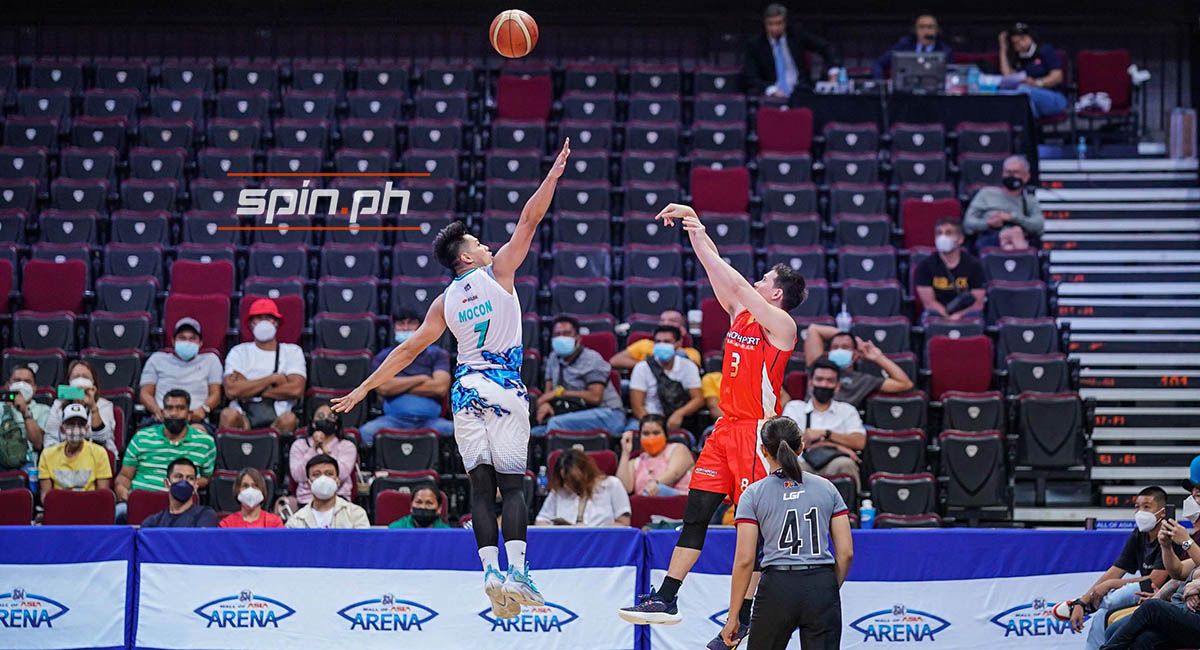 ADVERTISEMENT - CONTINUE READING BELOW ↓
Javee Mocon had 24 points and 13 rebounds but Phoenix, entering a new chapter after Matthew Wright left the team to play in the Japan B.League, opened the game with a 26-7 lead.
Head coach Topex Robinson missed the game after he as placed under the league's health and safety protocols.
The scores:
NorthPort 92 – Bolick 21, Ibeh 19, Tolentino 16, Sumang 15, Santos 10, Balanza 6, Ferrer 3, Salado 2, Taha 0, Calma 0, Caperal 0, Chan 0, Dela Cruz 0.
Phoenix Super LPG 89 – Mocon 24, Wesson 14, Serrano 10, Tio 10, Jazul 7, Camacho 7, Muyang 6, Lalata 4, Garcia 4, Rios 3, Lojera 0, Adamos 0, Robles 0.
Quarters: 12-28; 37-37; 61-65; 92-89.
PBA Updates