NORMAN Black and Jong Uichico knew it was just a matter of time before Jimmy Alapag makes his PBA comeback.
And so when San Miguel Beer introduced Alapag on Thursday as the newest member of its coaching staff, both former TnT Katropa mentors were hardly startled unlike most basketball fans.
"I would not say I'm surprised because I know Jimmy can be an asset to any team," said Black, who had Alapag as one of his deputies with Meralco two years ago.
"It was an opportunity presented to Jimmy to gain more experience in coaching," added Uichico, who previously worked with Alapag in the national team and was coach of the Katropa when the former league MVP served as team manager.
While Alapag served as coach of Alab Pilipinas in the Asean Basketball League (ABL), a franchised backed by San Miguel, it still came as a surprise when he formally joined the Beermen in the PBA since he's long been associated with the rival group of Manny V. Pangilinan.
Alapag played his entire pro career with the MVP franchise, first with TnT Katropa from 2003 to 2015, then following a brief retirement, at Meralco for one season before finally hanging up his jersey in 2016.
Continue reading below ↓
Recommended Videos
He won a total of six championships with TnT and was Rookie of the Year in 2003 and MVP in 2011.
His one-year stint as Katropa team manager saw the team win its last league championship during the 2015 Commissioners Cup. In his two-year stay at Meralco both as player and assistant coach, the Bolts advanced to the Governors Cup Finals two years in a row.
Alapag eventually had to leave his job at Meralco to focus on his job as Alab Pilipinas head coach.
"Jimmy knows what's best for him," Black replied when asked about Alapag's transfer to TnT's rival franchise.
Uichico meanwhile, knows Alapag has the makings of a good coach, something which will be to the advantage of the Beermen, whose collection of superstar players even increased this season with the addition of Terence Romeo.
"He has the knowledge, the work ethic, and respect of the players," said the former Gilas Pilipinas deputy.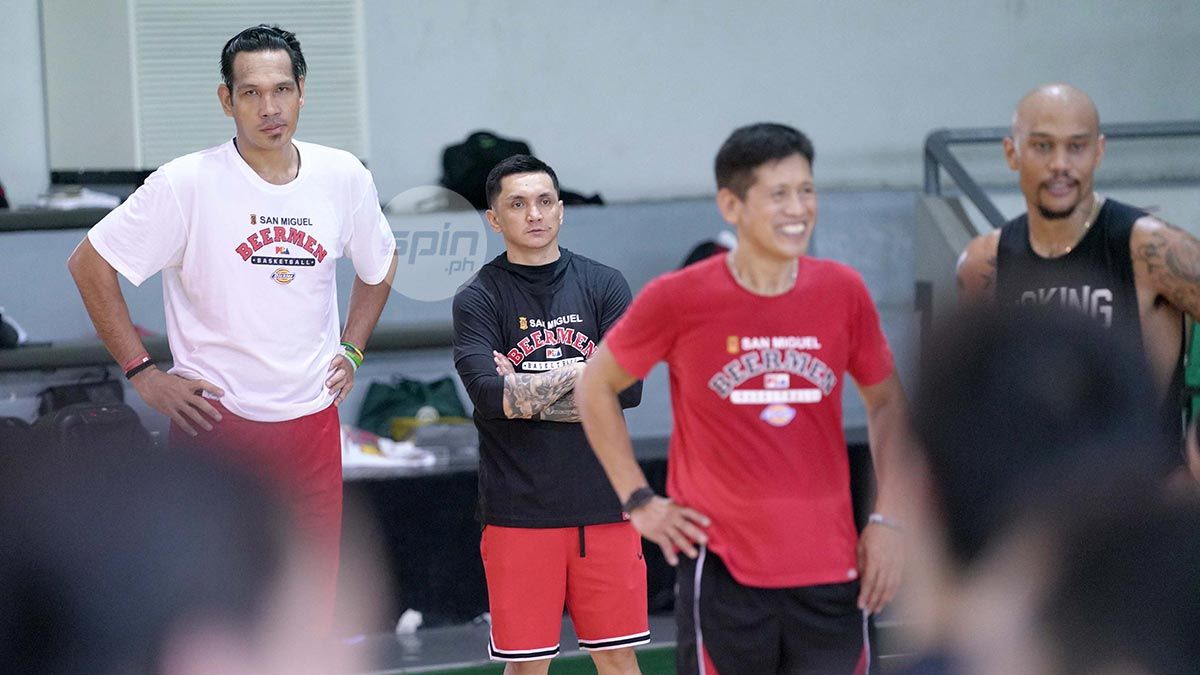 Alapag actually was a promising protege of the late national team and San Miguel mentor Ron Jacobs, who included the 5-foot-9 guard in the training pool he was forming for the Philippine men's team to the 2002 Busan Asian Games even while he was still an amateur.
"He was in the pool. Unfortunately, he injured his hand," recalled Uichico.
The injury and the subsequent illness that befell Jacobs had Alapag's stock drop in the rookie draft the following year when he ended up being picked by TnT 10th overall in the first round.
Now that he joined San Miguel, maybe it was just a long time coming for Alapag to finally be back in his real home.