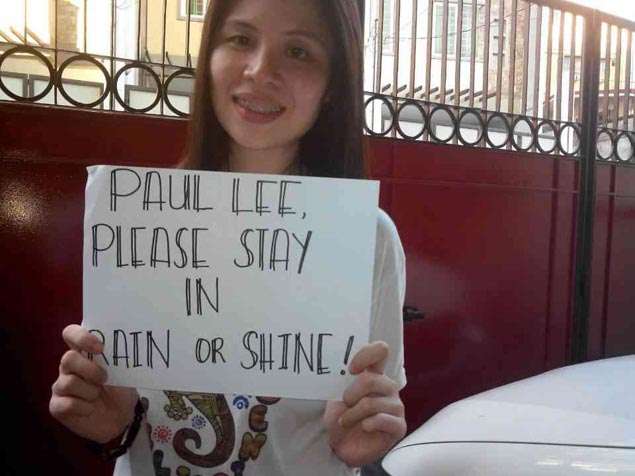 WHILE management of San Miguel Corp. is mum on reports that it wants Paul Lee, fans of its three PBA teams have weighed in or where the wantaway Rain or Shine star should go.
Paul Samson, a longtime San Miguel Beer supporter and now SMB forum moderator, said he believes Lee is the 'missing link' for the Beermen - a take-charge guard the team has not had since the glory days with Hector Calma, Franz Pumaren and Olsen Racela.
"Paul Lee is a go-to guy aside from being a playmaker. He is someone that SMB is missing especially in clutch situations where the Beermen often falters because no one steps up," said the Davao City-based Samson.
Rain or Shine management has been vocal in asking for a big man in exchange of Lee, but Samson is not ready to part with prized center June Mar Fajardo.
"Hindi naman siguro kami papayag na mga fan na si June Mar ang kapalit. Paul Lee is Paul Lee, but we cannot break the core of our team for him," he added.
Rabid San Mig Coffee fan Marco Manipon was also all praises for Lee, but feels the timing for a possible move to the Mixers camp may not be right at this time when the team is coming off a grand slam.
"Kung fan ako, parang fantasy league. Gusto ko si Paul sa amin. Bakit hindi. Kasi Paul Lee 'yan. Superstar, maangas saka may marketing," said Manipon, who is also a basketball blogger.
Manipon said it's a risk to tinker with the team's chemistry at this time.