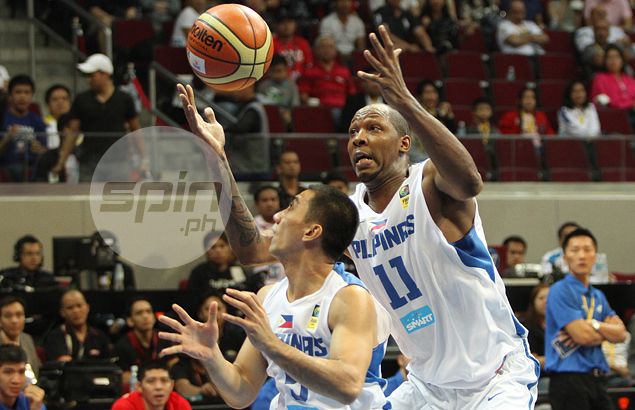 HWASEONG, South Korea - Gilas Pilipinas' quest for an Asian Games gold medal is in tatters.
Worse, the team looks as if it is falling apart.
Gilas coach Chot Reyes launched a stunning tirade against Marcus Douthit after a disappointing 68-77 loss to Qatar on Friday, ripping into the naturalized player not only for his performance but also for his actions inside the dugout at halftime.
"We're all disappointed in Marcus," the national coach said after Gilas' bid for the country's first Asiad gold medal since 1962 was left hanging in the balance by a hot-shooting Qatar side.
[See Gilas gold medal hopes left hanging after shock loss to Qatar]
Douthit scored six early points for Gilas but faded in the end, hesitating on his jumpers and getting beat off the dribble by Qatar big man Erfan Ali Saeed in two crucial possessions in the fourth quarter.
"They were all the men of Marcus. When we switched, he defended No. 11 (Erfan Ali Saeed) and he started burning," said Reyes.
Reyes was so unhappy with Douthit's play that he made his feelings known after the game, accusing the 6-10 center of 'quitting' on the team during the crucial Group H match.
"Our big guy, Douthit, just quit," said Reyes. "Our big guy, the man we rely in the middle, just quit on our team. That's very un-Filipino. I'm very disappointment with that development."
There had been palpable tension between Reyes and Douthit ever since the Gilas coach named NBA veteran Andray Blatche to his lineup for both the Fiba World Cup in Spain and the Asian Games.
Douthit, who led Gilas to a runner-up finish in last year's Fiba-Asia championships in Manila, only got the Asiad call-up when Blatche was ruled ineligible owing to the three-year residency rule for naturalized players.