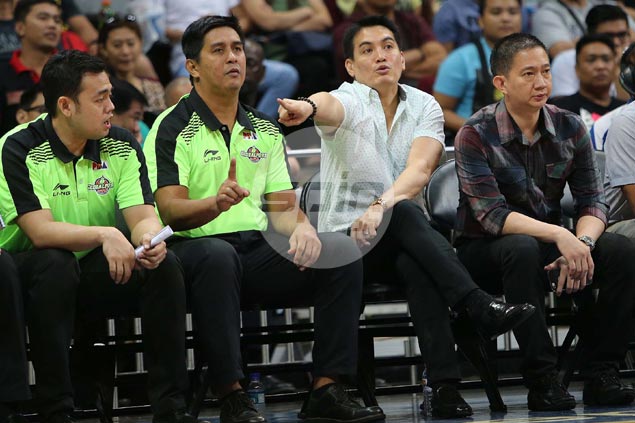 FRANZ Pumaren insisted his role as GlobalPort consultant remains just that – and nothing more.
Although Johnedel Cardel is officially listed as the team's head coach, Pumaren has had a more active role on the Batang Pier bench since he was hired last month, with the latest evidence seeing him call the shots in the team's opening game in the Governors' Cup against Ginebra on Saturday.
"I'm basically here to help out, whatever experience that I have," said Pumaren, whose position as concurrent Adamson coach prohibits him to have the same designation at GlobalPort.
"At least, most of these players, I've coached before and most of the players, I've watched them, so I'm here to give them guiding hand, more or less," added the veteran mentor, who has coached Batang Pier import Dominique Sutton at Air21, while Joseph Yeo was his star guard at La Salle.
Pumaren, who wore a white polo that veered away from staff uniform, rued the Batang Pier's failure to play consistently for the entire match against as they lost to an import-less Gin Kings in the fourth quarter, 93-81.
"For forty-two minutes, we competed, but the glaring problem was the bench contribution," Pumaren said as his team produced just 20 bench points, compared to the Gin Kings' 56.
Pumaren particularly mentioned Karl Dehesa, whose bench production, the coach felt, left much to be desired as he contributed just two points after missing all but one of his seven shots in 16 minutes.
"With the way he played, it was not the real Karl Dehesa that we expected," Pumaren said. "But of course, being a professional, he can be able to bounce back hopefully for the next game."