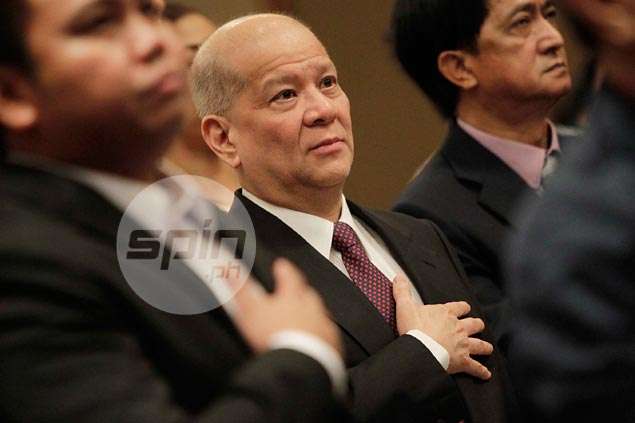 THE Paul Lee trade saga has just taken a very interesting twist.
On Tuesday, no less than San Miguel Corp. big boss Ramon S. Ang denied to Spin.ph that any of the three PBA teams under the conglomerate's umbrella is going after the wantaway Rain or Shine star.
"We are not in talks with anybody about (Paul) Lee," was the short but meaty response of Ang to a Spin.ph question on whether the organization is pursuing the Gilas Pilipinas guard.
Accusing fingers have been pointed at the San Miguel Beer group since Lee came out with his wish to be traded by Rain or Shine - his team in his first three seasons in the pro league.
Fanning the flames was a revelation by Rain or Shine officials that Noli Eala, formerly SMC's sports director, made an approach regarding Lee toward the end of last season.
[See SMB's decision to pass up on Banchero a paradox for players, coaches]
Suspicion about SMC's interest in Lee only heightened when San Miguel Beer passed up on point guard Chris Banchero in the last rookie draft, with fans concluding that the Beermen were already preparing for Lee's arrival.
Ang, however, said the SMC organization has no plan to go after the former Rookie of the Year awardee.
"No plans (to go after Lee once his contract ends)," the enigmatic team owner told Spin.ph.
Ang issued the denial two days after the head of Smart Sports, Patrick Gregorio, told Spin.ph that no one among the three teams controlled by Ang's business rival, Manny V. Pangilinan, is after Lee.
[See Top official of MVP group denies any more to lure Lee]
Rain or Shine coach Yeng Guiao said Ang's statements come as a relief for Rain or Shine.