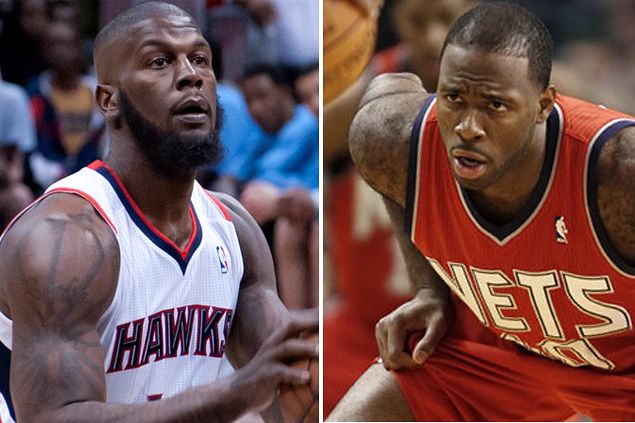 WITH the PBA Commissioner's Cup nearly halfway through the single-round eliminations, second-running Talk 'N Text and Philippine Cup runner-up Alaska have decided to change imports to step up their drive for the playoffs.
The Tropang Texters decided to part ways with Richard Howell even after winning four of five games with the reigning Best Import awardee, bringing in former Atlanta Hawks forward Ivan Johnson.
The 6-foot-8 Johnson played a total of 125 games for the Hawks during the 2012 and 2013 NBA seasons where he compiled career averages of 6.5 points and 3.9 rebounds, but is known for his volatile temper.
Howell, a workhorse who brought Talk 'N Text to a runner-up finish in last season's Commissioner's Cup, played his fifth and final game last week when he helped the Tropang Texters to an 80-75 win over Barako Bull Energy.
Talk 'N Text is clearly taking a risk with Johnson, who was banned two years ago by the Korean Basketball League for making a middle finger gesture at a referee during the last game of the Finals.
He was subsequently fined more than US$4,000 by the KBL.
The 30-year-old Johnson will have his height measurement at 2 p.m. at the PBA office on Thursday.
On the other hand, the Aces decided to part ways with DJ Covington, just a day after beating Philippine Cup Finals tormentor San Miguel Beermen.
His replacement, Damion James, was a member of the 2014 NBA champion team San Antonio Spurs. He is listed at 6-7.
The 27-year-old James is described by Alaska coach Alex Compton as a "high-character player who is noted for his rebounding and great defense."
"I expect Damian James to show some versatility on both sides of the floor," Compton told Spin.ph on Wednesday.
James will undergo official measurement on Friday, 2 p.m. and is expected to play in the Aces' 7 p.m. match against Rain or Shine, which will also welcome returning import Wayne Chism.
James was selected 24th overall by the Hawks in the 2010 NBA Draft but spent his first two seasons as a pro with the New Jersey Nets, before ending up with the Spurs last year.