WITHOUT three of his best outside shooters in the Fiba Asia Cup in Wuhan, China, Chot Reyes is hopeful new boy Jay Washington can fill the gap for Gilas Pilipinas.
The 6-foot-7 Washington passed his first test with Gilas with flying colors on Sunday night, playing well enough in an 85-81 win over Malaysia Westports Dragons to impress Reyes.
The two-time PBA Best Player awardee pumped in eight of his 13 points when Gilas turned back a furious rally by the Dragons to make sure fans who showed up at the Meralco gym won't go home disappointed.
"I really like what I saw with Jay Wash. I thought he picked up our offense well and I was very impressed with his defense," Reyes told Spin.ph shortly after the tune-up match.
Reyes included Washington in the Gilas pool after deciding to rest veterans Jimmy Alapag, Larry Fonacier and Jeff Chan for the week-long Wuhan tournament where the national team placed fourth last year.
"The problem with the team we're bringing to Wuhan is we don't have shooters because we're not gonna have Larry, Jimmy and Jeff so that's (Washington's shooting) gonna be important," said Reyes.
Aside from Washington, Reyes said Gary David and cadet player Garvo Lanete will have to be on target from the outside since Gilas will be in a tough Group B in the Fiba-Asia Cup that includes rival Chinese-Taipei, Singapore, Uzbekistan and Rajko Toroman-mentored Jordan.
Continue reading below ↓
Recommended Videos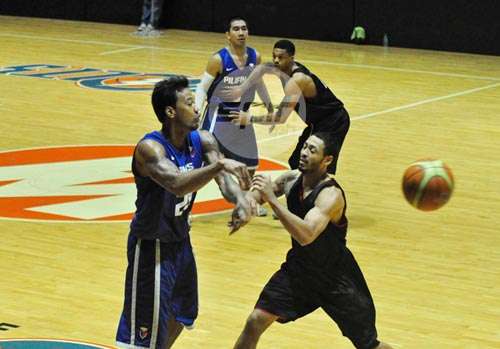 PBA Updates