CHITO Narvasa admitted approving players' trades was the toughest decision that he had to make during his stint as PBA commissioner.
"When you make a trade, it's always very, very difficult," said Narvasa.
"Sometimes there are things that you cannot share with the public. There are some things that are there, that it has to be discussed only within the board for them to be able to understand. There are only some things that you can impart with the public. You just have to respect that."
Narvasa was among the guests in a special episode of the Power&Play radio program where host Noli Eala, a former PBA commissioner himself, put together past and present league chiefs. They were joined by Sonny Barrios, Chito Salud, and current commissioner Willie Marcial.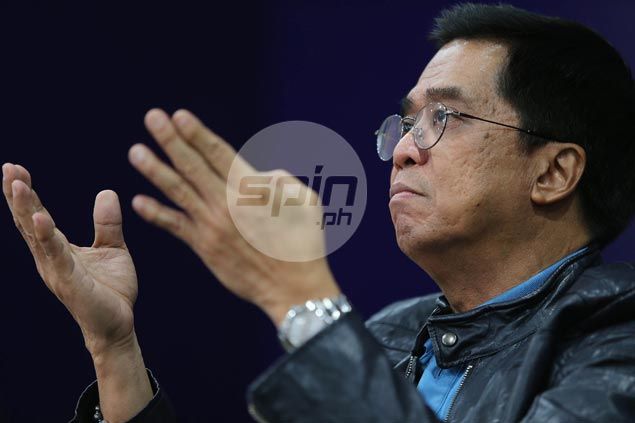 Continue reading below ↓
Recommended Videos
Several controversial trades was consummated during Narvasa's commissionership from 2015 to 2017. And while he didn't specifically mention any of them, it was during his term when one of the most contentious deals in PBA history happened after Columbian Dyip shipped the No. 1 overall pick to San Miguel Beer at the end of the 2017 season.
The pick turned out to be big man Christian Standhardinger, who the Beermen received in exchange for Ronald Tubid, Rashawn McCarthy, JayR Reyes, and Keith Agovida.
But the deal stirred a hornet's nest and led to a division within the PBA board that threatened the very foundation of the league. The 2018 season almost didn't push ethrough until a compromise was reached for Narvasa to step down, Marcial to step in as Officer In-Charge for a month, and TnT Katropa governor Ricky Vargas to take over as Board chairman.
Amendments were later made by the board to the league's by-laws, prohibiting teams from trading the No. 1 overall pick.
Although heavily criticized for the approving the controversial transactions, Narvasa said any decision he made was right and fair.
"Going back, you just have to make sure that, one, it's really based on what the rules are. And second, you believe that it is the right thing to do," said the son of the late Chief Justice Andres Narvasa.
"You have to be truthful to yourself. You have to base it really on what you believe is correct," he added. "It has to be explained fully to the board. Whether they accept it or not, that's already their decision. You just have to respect also the consequence of what's going to happen. Ganun lang talaga yun."