NCAA'S top scorer is ready to torch the nets, this time in the PBA.
Allyn Bulanadi has declared for the 2019 PBA Draft after a stellar run with San Sebastian that saw him earn his place in the Mythical Team this NCAA Season 95.
The 6-foot-2 Bulanadi led the league in scoring with his 20.0 point-average on a 35-percent shooting from threes, along with 5.1 rebounds, 2.3 assists, and 1.3 steals to carry the Golden Stags back in the Final Four.
The Davaoeno gunner is easily one of the best shooters in this year's class, as seen in his run in Recto, as well as in the PBA D-League, where he suited up for Che'Lu Bar and Grill and Valencia City Bukidnon-San Sebastian.
He has also taken his act to Basilan Steel in the Maharlika Pilipinas Basketball League (MPBL) before applying for the draft.
"Alam naman ng mga boss namin yun eh. Grabe nga yung suporta nila," said Bulanadi, who is set to play his second and last game with Basilan on Thursday against General Santos.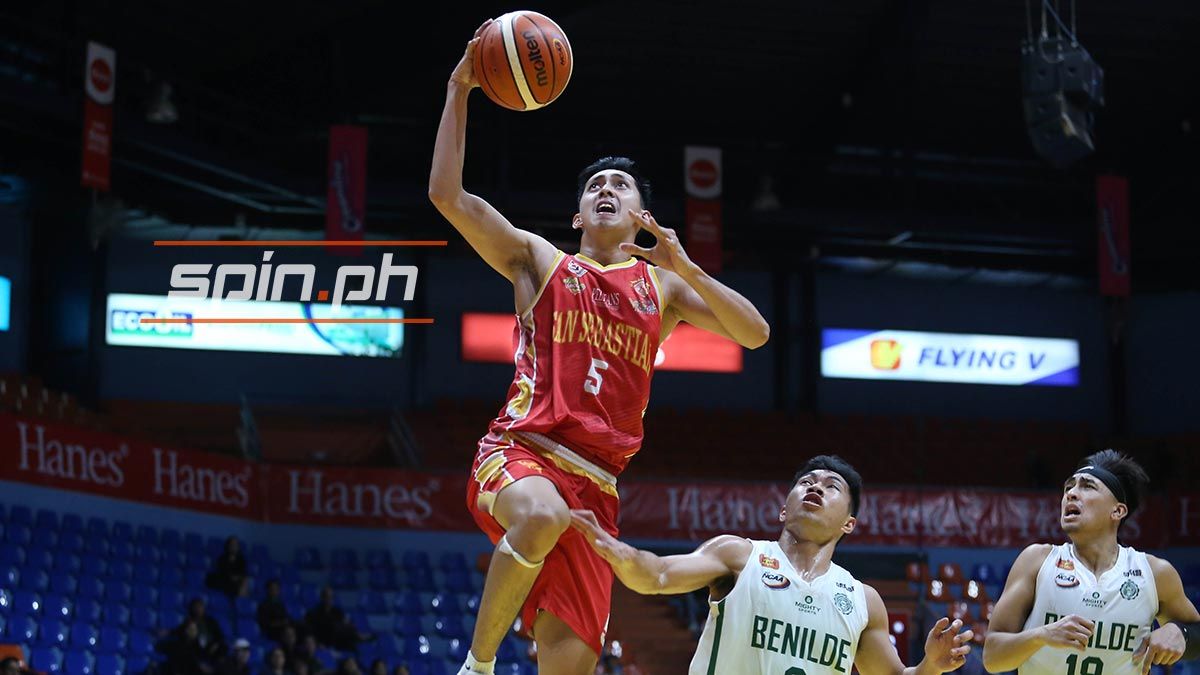 Continue reading below ↓
Recommended Videos
"Napag-usapan naman namin 'yun nung nagpunta kami sa Basilan. Pero kung hindi naman tayo palarin sa PBA, papabalikin naman nila ako. Wala naman problema doon."
The 22-year-old is projected to be picked in the first round, and could even go as high as the Top Five.
Aside from Bulanadi, a number of MPBL standouts will also test their luck in the annual rookie proceedings, set on Dec. 8 at Robinson's Ermita.
That includes his Basilan teammate and former Mapua Cardinal Hesed Gabo, a 5-foot-9 guard who is averaging 8.4 points on a 33-percent shooting from deep, along with 8.1 assists and 3.4 rebounds this Lakan Cup.
Gabo also had a big part in BRT Sumisip Basilan-St. Clare's title conquest in the 2019 PBA D-League Foundation Cup, where he netted 7.1 points on a 35-percent clip from threes, on top of 4.1 assists and 1.7 rebounds.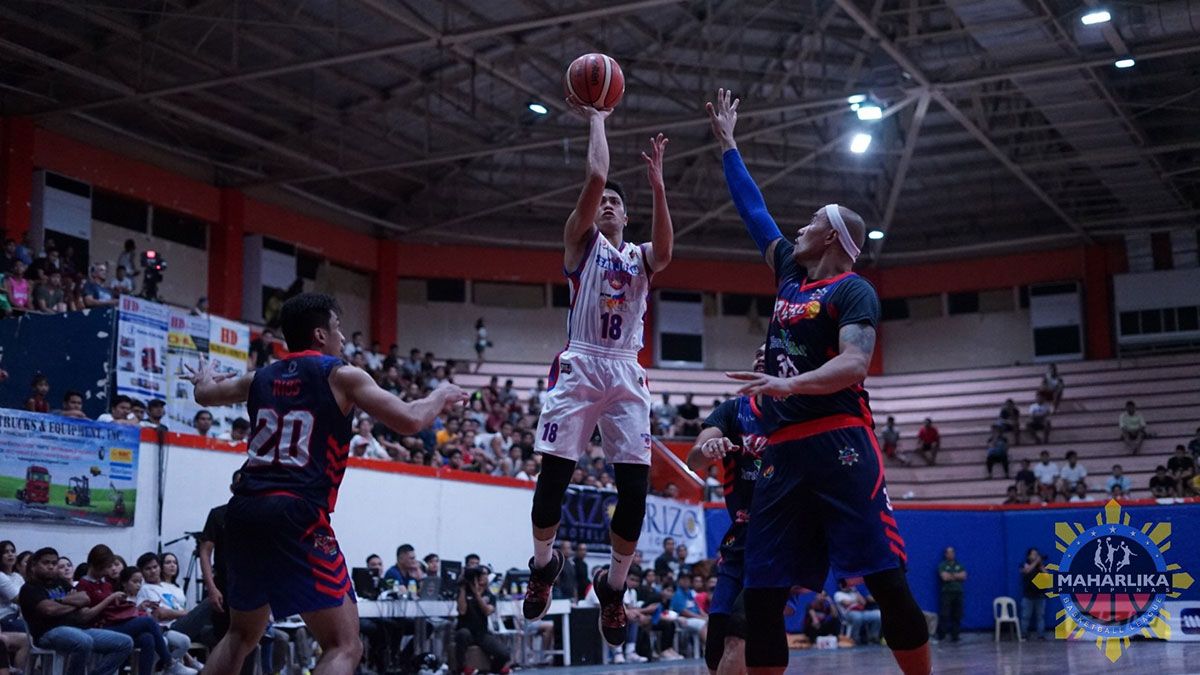 San Juan scorer Mike Ayonayon is also making the jump after helping the Knights win the Datu Cup, where he was named as the Finals MVP.
Averaging 11.9 points on a 42-percent shooting, as well as 4.7 rebounds, 3.8 assists, and 1.5 steals this MPBL season, the 6-foot guard out of Philippine Christian University is one of the most tenacious scorers outside of the PBA today.
Manila's 1-2 punch of Chris Bitoon and Aris Dionisio, both of whom were named to the All-MPBL First Team this past Lakan Cup, have also submitted their draft applications.
The 5-foot-8 Bitoon is one of the most well-rounded guards in the MPBL as the MLQU product is currently averaging 13.7 points, 5.1 assists, 4.4 rebounds, and 1.9 steals
Dionisio, who stands at 6-foot-4, is one of the draft class' most intriguing prospects as the center out of St. Clare is a proven asset in the paint.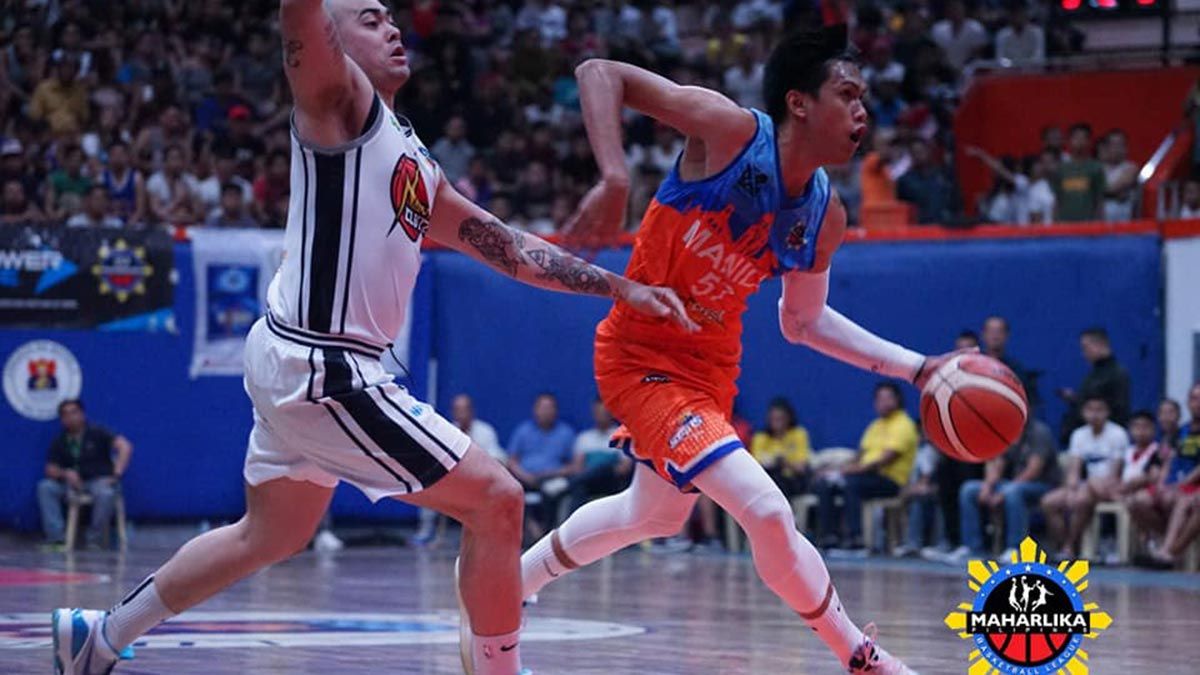 He was the Defensive Player of the Year back in the Datu Cup and has posted averages of 12.8 points, 7.8 boards, 2.7 rejections, and 2.2 assists for the Stars.
Also declaring for the draft is Aaron Black.
The son of Meralco Bolts head coach Norman Black is seeking to make a name for himself after foregoing his final season in Ateneo.The 22-year old impressed in his stints with Quezon City and Zamboanga, racking up 11.6 points, 7.2 rebounds, and 5.1 assists in the Lakan Cup.
He also dazzled with AMA Online Education in the 2019 PBA D-League Foundation Cup, posting 25.2 points on a 44-percent shooting from the field, on top of 12.3 rebounds, 10.3 assists, and 1.5 steals and racked three triple-doubles.
Former Far Eastern University forward Arvin Tolentino has also joined the pool after posting averages of 6.2 points, 5.0 boards, and 1.0 assist in his stops with Batangas and Nueva Ecija.
Fellow Tamaraw Richard Escoto is also in, banking on his averages of 15.1 points, 7.9 rebounds, 2.1 dimes, and 1.2 steals in Iloilo as he hopes to follow in the footsteps of his brother Russel of NorthPort.
Cebu's 6-foot-5 bruiser Will McAloney will also enter the draft after netting 18.1 points on a hyper-efficient 54-percent shooting from the field, as well as hauling down 10.7 rebounds in the ongoing tourney.
It's quite a turnout despite the MPBL earlier releasing a memorandum to member teams not to allow its players to be released to the PBA while the Lakan Cup is ongoing.