MON Fernandez said June Mar Fajardo is bound to become the greatest and most dominant player in the PBA, adding he expects the San Miguel big man to break most of the records in the pro league - including his own.
The 6-10 Fajardo won a second MVP among six awards he took home on a special night when the Beermen ruled the PBA Governors Cup via sweep of Alaska, and Fernandez expects much more over the next 10, 15 years if the gentle giant stays both healthy and hungry.
"I've said that before, if he's healthy in the next ten to fifteen years, he can break most of the records in the PBA," Fernandez told Spin.ph. "Why am I saying that? We'll he has the size - that's number one. Number two he is mobile and agile (for his height) and he's got the skills, he's still young."
That should come as a big compliment for Fajardo since Fernandez is widely regarded as arguably the best player in Philippine basketball, someone who still holds most of the major records in the PBA to this day.
[See Trophies galore as Fajardo proves a giant in every sense of the word]
Continue reading below ↓
Recommended Videos
It goes without saying that Fernandez expects Fajardo to eclipse the record for most number of MVP awards which Fernandez shares with Alvin Patrimonio with four each. The 6-10 Cebuano has won his second MVP in his third season at 25; Patrimonio was 27 and Fernandez 31 when they won their second MVPs.
In the league's annals, another Fajardo mentor, Danny Ildefonso, and Bogs Adornado also won their second MVPs at 25.
"In five years, if he continues with his dominant form - isa na ako sa magba-bow down sa kanya and think he's the greatest ever, definitely, he just has to be more multi-dimensional," added the former Toyota and San Miguel star, who is now based in Cebu managing his Suka ni Presidente business.
Fernandez said he will not feel bad when that time comes.
"I would be very happy and very proud if he is able to do that or achieve that," he said. "And I am already waiting for that time to come."
But at this point, Fernandez said Fajardo is not quite there yet, saying there is still a lot of room for improvement in the Gilas Pilipinas standout's game or, to borrow a line from a popular Fernando Poe, Jr. movie, 'marami pa s'yang kakainin na bigas.'
"Ika nga, marami pa siyang bigas na kakainin sa ngayon. He has the promise but he has to take care of himself and make sure he is healthy and conditioned, year in, year out. Sa offseason he cannot afford to get totally out of shape," said 'El Presidente.'
The good thing is, Fajardo is a fast learner and Fernandez should know, having taken the player under his wings on the request of his benefactor and discoverer Atty Baldomero Estenzo during Fajardo's early years at the University of Cebu in the Cesafi.
"Hindi pa siya ganyang gumalaw noon. He was still very young and payat pa siya. He was still 6-9 ata nun," he recalled.
[See Late-bloomer Fajardo says success the product of plain hard work]
Once he develops the other facets of his game, Fajardo can be a quadruple-double king, says Fernandez who, incidentally, routinely dished off triple doubles during his prime.
"Her can be a 'quadruple double king' - rebounds and points he's been averaging in double figures (already) most of the time. He just has to learn to assist, lagi naman siyang naka-double team. Plus his defense in the middle of the lane, six to eight blocks a game, kayang-kaya ni June Mar," he said.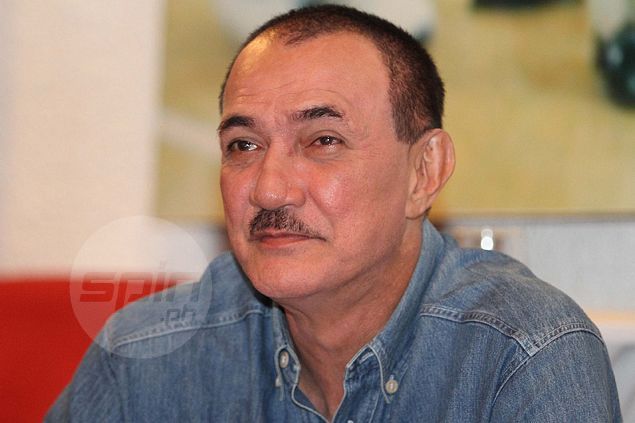 Fernandez said he is perplexed why Fajardo never uses the sweeping sky hook which he taught him - a weapon which, the PBA great said, can make him even more unstoppable in the PBA.
"He can already shoot the sky hook or hook shot left and right eh. Pero he never uses it, up to now. He can shoot that very well. I just can't imagine bakit hindi pa niya ginagamit," he said.
"Nung nasa UC siya hindi rin niya masyado ginagamit, pero that time I understand kasi maliliit ang kalaban niya. Pero now in the PBA and even in international games, magagamit niya nang husto 'yun," added Fernandez.
"Nagugulat ako bakit hindi niya ginagamit. Maybe he has good reasons. I don't know," he said.
Asked how he would have fared against Fajardo had they played in the same era, Fernandez said: "That will be hard to say, pero dahil mas matangkad siya ng di hamak sa akin (syempre mahihirapan ako), pero you are only as good as your competition. Pero kung magaling yung competition mo, gagaling ka rin."
But more than his skills and his size, Fernandez is more impressed with Fajardo's humility and kindness.
"He is very humble. That's why I never tell you na, 'Huwag lang lalaki ulo niya,' kasi tingin ko the way I know him as a person hindi yan ang klase ng tao na yayabang at lalaki ang ulo," he said. "He is open minded and very humble."
Here's a podcast of Mon Fernandez's interview: