THE PBA team lucky enough to grab Moala Tautuaa in the next PBA rookie draft will owe a debt of gratitude to this cheerful lady who is a regular fixture in Cagayan Valley's games in the D-League.
Tautuaa's mom, that is.
Romanita Del Valle-Tautuaa bared it was her who convinced her son to pursue a basketball career in the Philippines instead of trying his luck in the NBA, just as he had initially planned.
Like any other basketball player who grew up in the United States, Tautuaa also had dreams of playing in the NBA while playing high school ball at Clairemont High School in San Francisco.
But Tautuaa's mother thought otherwise, telling her son that it would be much better if he tries to pursue a career in her homeland instead.
The Fil-Tongan has since heeded his mother's advice.
"I'm the one who asked him to do it," said Del Valle-Tautuaa. "Kasi noong una, ayaw pa niya. He was willing to do it in San Francisco and try the NBA.
"Pero sabi ko, no. There is a lot of competition in America, might as well come over here," she added.
[See Is he the next big thing? Tautuaa stirs buzz among PBA teams]
Continue reading below ↓
Recommended Videos
Tautuaa's decision has proven sound, considering he has made waves since going overseas to play a couple of seasons with the Westports Malaysia Dragons in the Asean Basketball League (ABL).
"He really wants to come and play over here," Romanita recalled.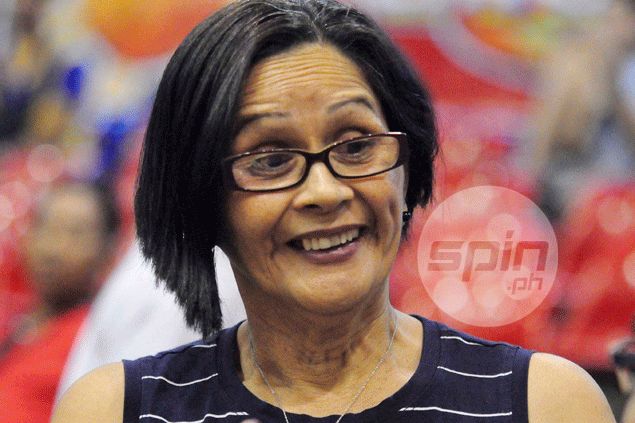 Tautuaa is now playing in the D-League with the Cagayan Valley Rising Suns to comply with PBA requirements before joining next season's draft, where he is expected to be among the lottery picks.
The top pick overall in the D-League draft is also doing well with the Rising Suns, posting impressive numbers in his first two games including a 26-point output in his debut last month.
With Tautuaa in the middle, the Rising Suns are 5-0 (win-loss) and tied with powerhouse Hapee at the top of the standings.
"I'm proud of him," said Romanita, who traces her roots to Cabanatuan City. "I hope he continues to get better."
While she wants the 6-7 Moala to become a PBA player in the future, Romanita also hopes his son will have a chance to play for the national team someday.
"I don't mind. He's good and he's ready for it," said Mrs. Tautuaa.