BARANGAY Ginebra coach Tim Cone said LA Tenorio is one of the most disciplined players he has ever handled in his career.
Tenorio became the new record holder for the most consecutive games played after suiting up for his 597th straight match against Magnolia in the Philippine Cup on Sunday night - an achievement that has become even more impressive in an era of longer seasons and short offseasons.
"LA is one of the most disciplined players I've ever been around," Cone said. "He is incredibly disciplined. I think that's what really keeps him moving forward. He has an incredible will."
Miss games? Tenorio doesn't even miss practices, swore Cone.
"I think everybody makes a big deal of him not missing games. But honestly, in the years I've coached him, I didn't coach him during his (early) Ginebra years, but all the games through Alaska and now that I'm here, he has never missed a practice, much less the game," said the two-time grand slam winner.
"Guys miss practice. That's just part of it, whether you are tired or hurt or something, and you get yourselves ready to play a game. But the guy never misses a practice and that's just amazing to me," Cone said.
Continue reading below ↓
Recommended Videos
Tenorio said his desire to play the game and work on his skills has not wavered ever since he was picked fourth overall by San Miguel in the 2006 PBA draft.
"To be honest, hindi pa dumarating sa punto na gigising ako and I'm dragging myself to go to practice and go to games. Wala pa. Siguro it's natural lang sa akin na I really enjoy playing. I enjoy playing with my teammates.
"I'm excited to go to practice even kahit minsan twice-a-day, I really enjoy the game. I enjoy the competition and I enjoy the challenges," said Tenorio.
Tenorio said the entry of younger players has also motivated him to constantly work on his skills.
"A lot of new players are coming in, sobrang talented, sobrang galing talaga. For me, everyday it's a challenge na kailangang lagpasan for me to succeed," said the former Ateneo star.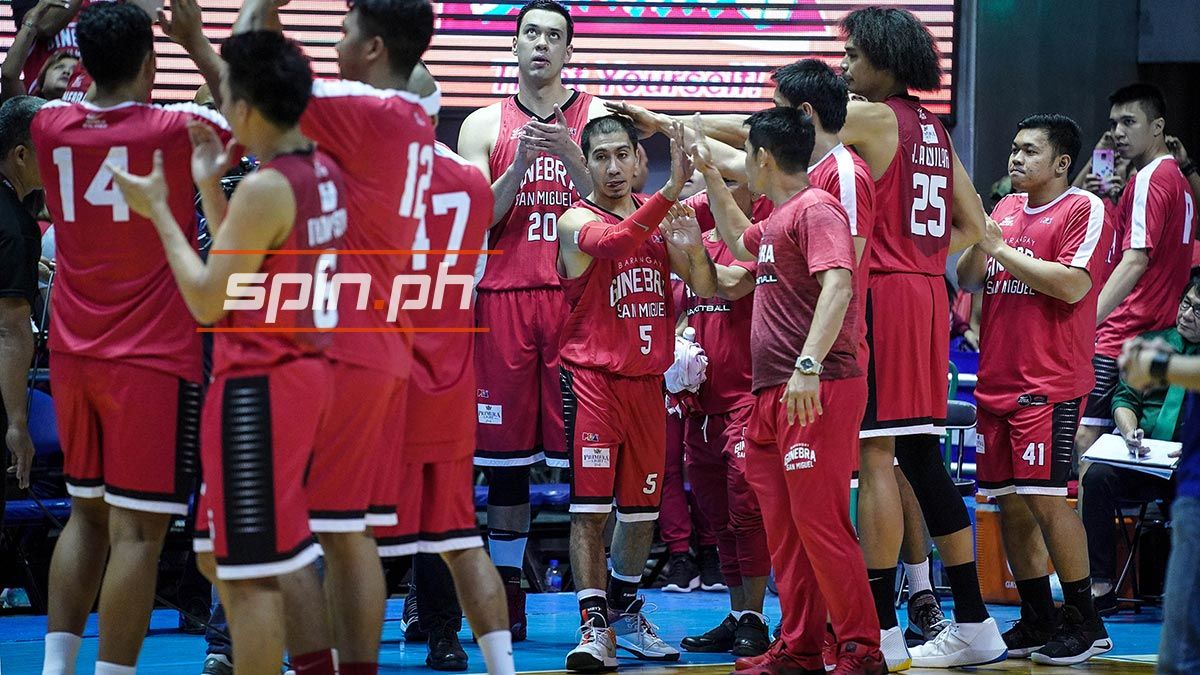 Cone said Tenorio's attitude in practice and in games makes him the perfect role model that teammates can emulate.
"The thing I love most is it's a model for our guys. It's a culture for our guys. They see him do that and it's like nobody is taking a day off of practice because LA won't. They are all going to do all they can to get themselves ready to play the game because LA does. He is the model for that. He is a model of our culture," said Cone.
"You can't say enough about him. That's an incredible record. That's a lot harder than people think it is. Nobody else has been close," said Cone.
Tenorio said being a role model is exactly what the legacy he wants to leave behind.
"I hope na 'yun 'yung legacy na iiwan ko sa PBA," Tenorio said. "Playing that long na sobrang achievement na nangyari 'to sa akin. Hopefully, may player din na maka-achieve nito."