CHICAGO - When San Miguel Beer tied the PBA Commissioner's Cup Finals a night ago with a 106-101 Game 4 victory in front of an overflow crowd of 13,578 at the Big Dome, the wicked voices that had long haunted the league resurfaced.
"Lutong Macao," disgruntled fans chanted on social media. "Rigged," chorused others while suggesting that the Beermen had the referees as their Sixth Man.
Unfair, Untrue.
The PBA has stood the test of time because the baton of leadership has been passed on to one good and able leader after another over the course of 44 years. And the team owners, past and present, Ramon Ang, Wilfred Uytengsu, and Manny V. Pangilinan to name a few, are honorable men who are driven to win without cheating.
But the accusations of rigging will never go away because its salacious and delectably mischievous. It's like marital infidelity. Even if the act of betrayal is not consummated, the mere thought of allowing the possibility to happen tickles the imagination.
The more we resist the notion, the greater it persists.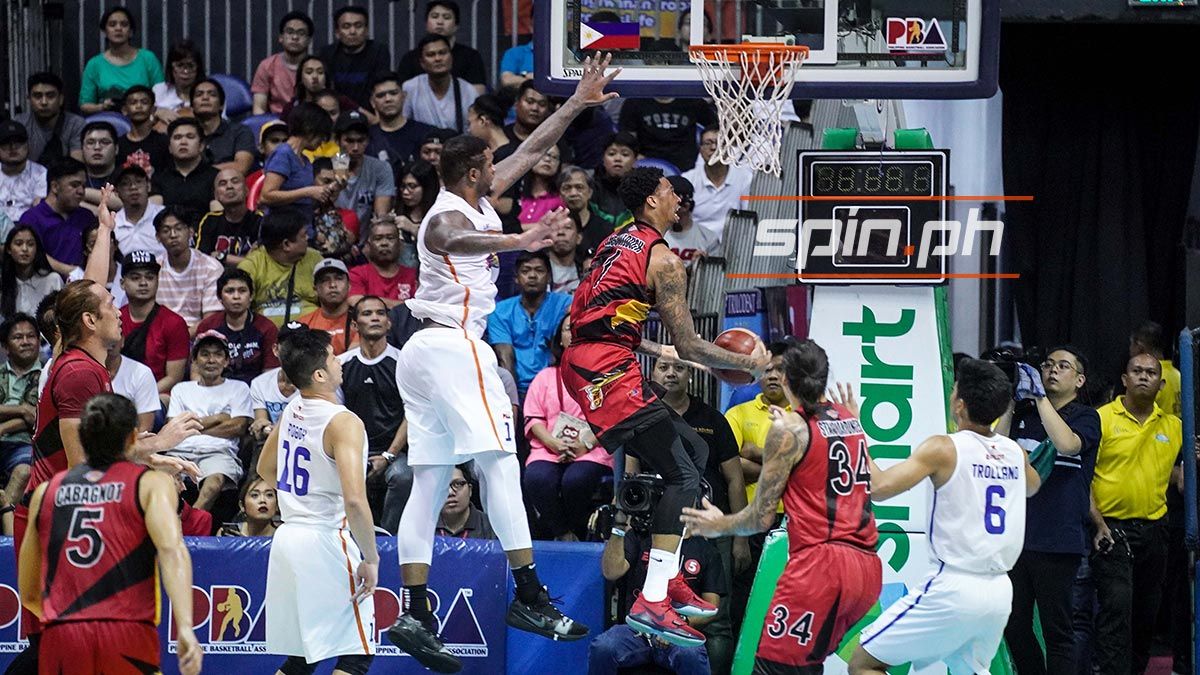 Continue reading below ↓
Recommended Videos
Here's the deal. San Miguel collects championships because it has deep pockets to pay for talent and the conglomerate giant has three of the 12 teams in the league, giving them a built-in 25 percent chance of winning each conference.
Pangilinan is on the same rarified air. MVP also has three teams. He has more money than Dubai and very eager to spend it.
The fact that Ang and MVP have populated the PBA with six combined teams should be honored, not vilified. Come to think of it, would the league even survive minus their corporations' participation?
Truths can be fabricated. News can be faked. And reasonable doubt can be arranged with a reasonable fee.
But real drama cannot be staged.
And that's what we're seeing in the ongoing PBA Commissioner's Finals between the Beermen and the KaTropa.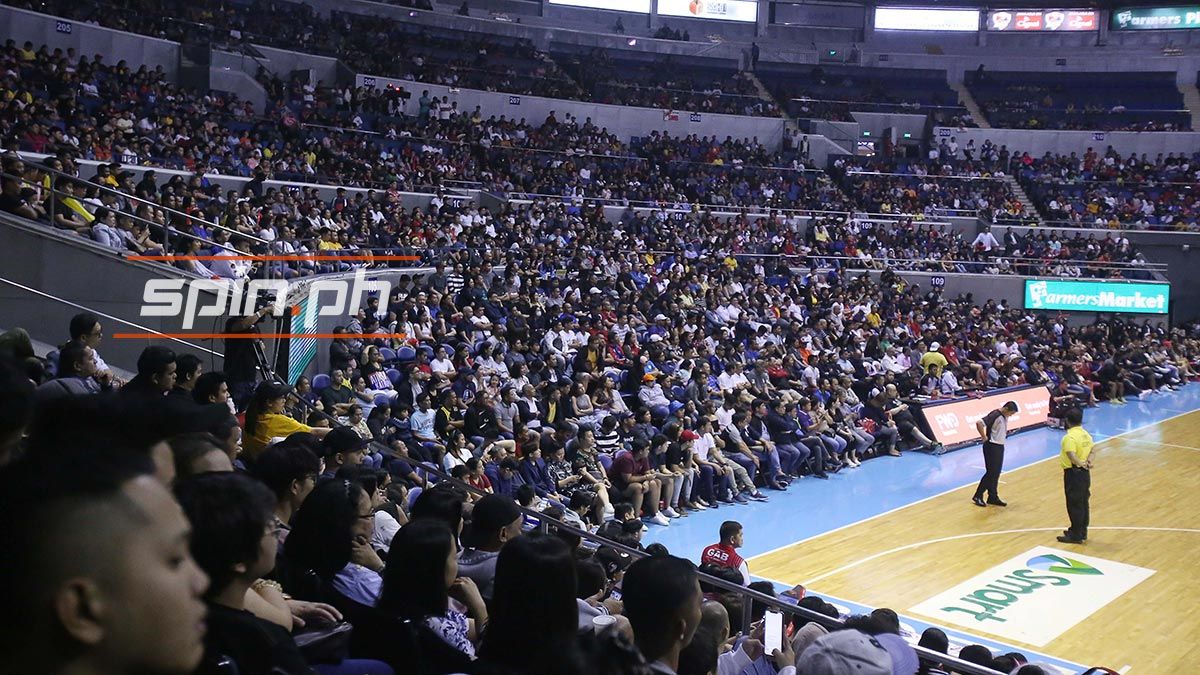 Knotted at 2-2, the best-of-seven showdown possess the elements needed for a compelling championship series. There is talent all around, mind games, and some physical play that borders on assault.
The referees are making all types of calls - missed, blown and swallowed. But they're inadvertent and definitely not nefarious.
And thanks to the endearingly annoying Chris Ross, there is plenty of flopping, an art that the intrepid guard seemed to have mastered. Ross reminds me of the NBA's Patrick Beverley, a doberman defender who also got game.
I also like Jayson Castro. Every time I see his highlights I always wonder if there are wings on his feet. And what's not to like about guys like Troy Rosario, R.R. Pogoy and Arwind Santos?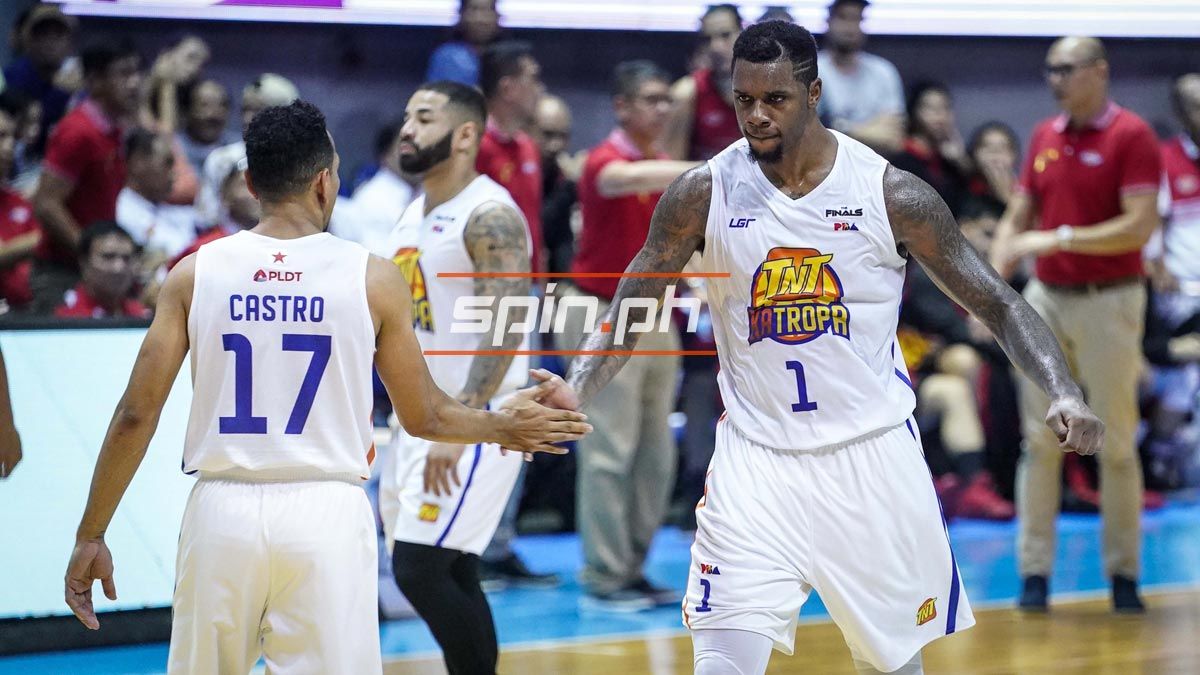 But at the end of the day, this Commissioner's Cup lies in the hands of TNT import Terrence Jones.
Through four games, he has punished the Beermen for 138 points, 60 rebounds, 30 assists plus a plethora of steals and blocks. At his best, he simply is unstoppable.
At his worst, though, Terrence stops himself. He can be foul-prone and easy to fold under the welter of San Miguel's rough play and mental gymnastics.
If Jones keeps his poise and plays like he's capable of, TNT should win in six.
San Miguel, however, will be a tough out. They have experience and while Chris McCollough, who so far has accumulated 119 points and 62 rebounds, has been largely overshadowed by Jones, San Miguel has the luxury of June Mar Fajardo, who is technically an import.
Thanks to YouTube, I am able to see uploaded parcels of the championship series. And I find it exciting, which is saying a lot considering that I have covered the NBA Finals on-site 16 times.
So yeah, there is a fix in the PBA.
A happy fix for all hoops fans who crave first-rate basketball.