MIKEY Williams heaved a sigh of relief that a miss late in Game Three didn't cost TNT dearly in the 2022 PBA Philippine Cup semifinals.
Williams scored 15 points and had 10 assists in TNT's 93-92 win that was clinched when Jayson Castro nailed a three-pointer with 2.4 seconds remaining.
Before that, Williams missed an uncontested lay-up during a wild sequence that led to Mark Barroca breaking a 90-90 tie with a lay-up. Barroca also scored with 9.8 seconds left before that three by Castro.
"I can't even tell you. I thought it was easy money," said Williams, looking back on the miss. "In my mind, I say easy money. I have to come back stronger."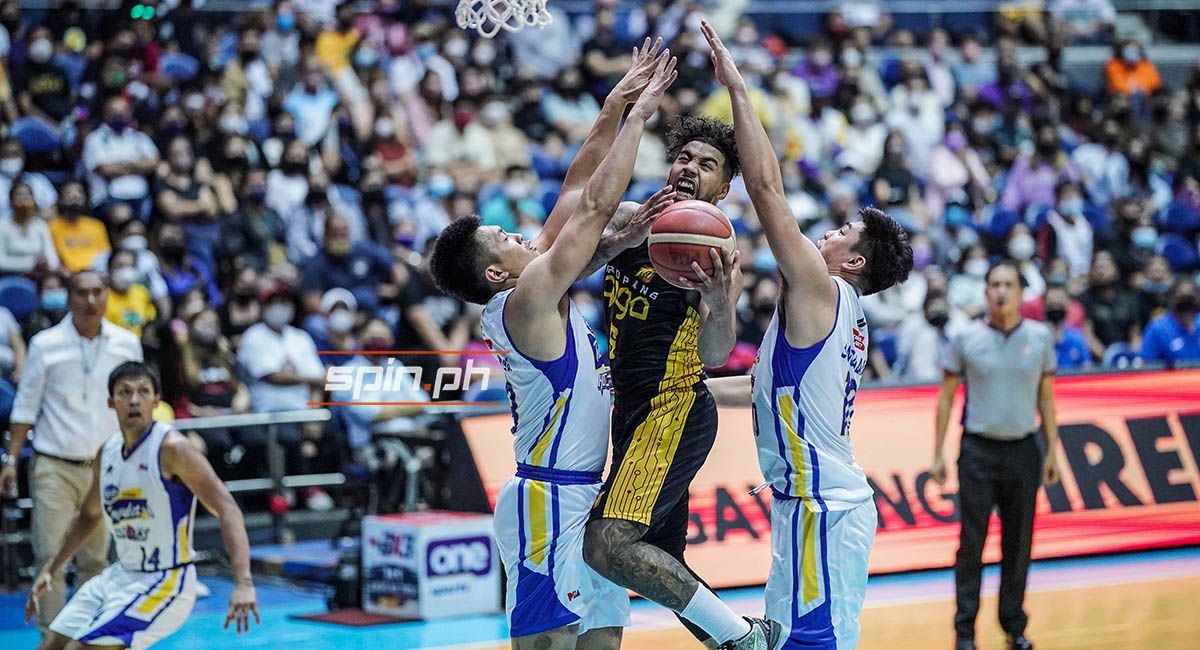 Williams only shot 4-of-13 from the field in Game Two, but even head coach Chot Reyes was surprised with the failed attempt.
"I almost fell of my seat when he missed that wide-open lay-up. Pati ikaw, masu-shoot mo 'yun eh," said Reyes, pointing to a reporter to emphasize his point.
ADVERTISEMENT - CONTINUE READING BELOW ↓
"But that's basketball. You miss a wide-open lay-up like that but you make a three-point shot under duress. That's sports. That's why we love this game."
Williams was glad that the veteran Castro bailed him out by leading them to the victory that enabled TNT to grab a 2-1 series led in the best-of-seven semifinal series.
"Jayson is just doing what Jayson does. He has been doing that for so long. That's been in his resume. It's a big shot," said Williams.
Williams' points total was one of the lowest this conference, and a far cry from his 26 and 28-point output in the first two games of the semifinals series.
Williams admitted the tight Magnolia defense forced him to focus more on his role as a ffacilitator. The 10 assists were Williams' conference high.
"I'm just taking what the defense is giving me. I got to use my teammates, too," he said. "I'm not going to always score the ball. My teammates will find a good spot and I'll just hit them, making my job a little bit easier."