Woke up on Sunday morning to tweets about Serge Ibaka going berserk for Oklahoma City in Game 4 of its Western Conference finals against the San Antonio Spurs which the Thunder eventually won, 109-103.
Kevin Durant, as usual, was the star of the show for the Thunder with 18 of his 36 points coming in the final seven minutes. But it was Ibaka who proved the biggest surprise with a career-best 26 points on an 11-for-11 shooting from the field and 4-for-4 from the foul line.
What caught my attention, however, was the reference to a certain Larry McNeil, who, according to one tweet, was the last player to make at least 11 field goals without a miss in an NBA playoff game.
"@NBA: RT @jadande: RT @AndreHoops Most field goals made in a playoff game without a miss, Larry McNeil with 12, for K.C.-Omaha Kings vs Bull 4/13/1975," said the NBA's official Twitter account.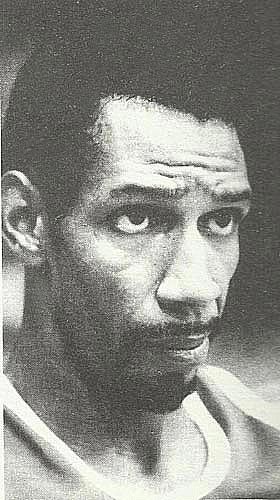 "@AndreHoops" is Andre Aldridge, the Atlanta Hawks pre-game and post-game host on SportsSouth, a regional sports network in the US with headquarters in Atlanta, Georgia.
"Wow former PBA import," I replied to the NBA's tweet.
Was I surprised when, after a few minutes, Mr. Aldridge replied to me: "yessir… I believe he passed away in 2004."
Indeed, McNeil played five seasons as a PBA import, first for Gilbey's Gin from 1979 to 1982 and later for Winston in the 1983 Open Conference. He averaged 41.7 points on a 53-percent clip, 15.1 rebounds, 3.5 assists, 1.1 steals and 1.4 shot blocks in 100 games.
Before Ginebra import Michael Hackett became the first player in PBA history to break the century mark with his 103 points in a 197-168 win over Great Taste on November  21, 1985, McNeil held the league's all-time record for most points in a game with his 88 in a 167-163 overtime victory over Great Taste on October 25, 1983.
That 88 still stands as the fifth highest output by any player in a PBA game to date. Aside from Hackett, only Swift's Tony Harris, who had a 103 and a 98, and Anejo's Carlos Briggs, who once registered an 89, had scored more points in a PBA game than McNeil.
The gangling import also had eight games of at least 60 points in his PBA career.
But 1983 will never be remembered as the year McNeil, and the likes of Andy Fields, Glenn McDonald & even Darryl Smith, played their final games in the PBA. Rather, it will be remembered as the year Billy Ray Bates took the league by storm, leading Crispa to its second Grand Slam.
Prior to taking his act to the PBA, the 6-9 1/2 McNeil played for five NBA teams in six seasons (1973-79), averaging 8.5 points and 4.8 rebounds in a 287 career games.
McNeil died on December 29, 2004 at the age of 53.