NO less than a scout of the Dallas Mavericks believes RayRay Parks has to do things step by step if he is to realize his long-cherished NBA dream.
Jim Kelly observed how the young Parks has improved as a player since first suiting up for the Texas Legends in the NBA D-League. The Texas are the minor league affiliate of the Mavericks.
But if he is to bring his act to the next level, Kelly said the Gilas stalwart still needs to raise his game a little bit more.
"He made up one step. I think he got to go a few more steps before here gets there," said Kelly, who was at ringside of the Smart Araneta Coliseum to watch the PBA Governors Cip between Meralco and Rain or Shine on Wednesday.
"I think he got to work on that outside shooting," said Kelly, who previously worked as consultant for Presto and other PBA teams in the nineties.
Kelly did stress though, the Legends are very much interested in signing up Parks anew after finally getting his game going at the conclusion of the D-League season.
"I think he showed good improvement and I think they want him back again. I haven't talked to him since he left (for the U.S)," said Kelly, a former senior director of scouting for the Toronto Raptors, who also previously worked as game analyst for the television coverage of the PBA.
Continue reading below ↓
Recommended Videos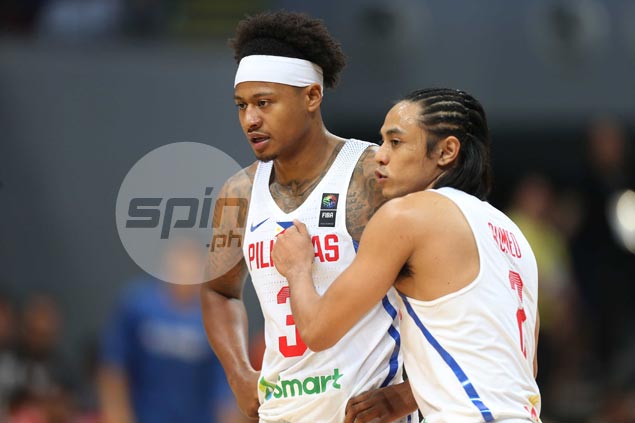 Following his stint with the Legends, the two-time UAAP MVP out of National University went home to play with Gilas Pilipinas for the first time. He suited up for the national team in the last Olympic Qualifying Tournament (OQT), where the Philippines unfortunately, failed to make it past the preliminaries.
At this point, Kelly said he has no idea whether the son of the late PBA legendary import Bobby Parks would still go back to the U.S. to pursue his goal of playing in the PBA.
[See Parks, Ravena, Wright banner Gilas pool for Fiba Asia Challenge Cup]
But the veteran NBA scout would also understand if Parks, 23, opt to stay for good in the country, especially with a lot of option open to him.
"I don't know if he's gonna stay here. I believe he has an option to join the (PBA) Draft here or go back there," he said
"They have that new Gilas cadet program," said Kelly of Parks, who was named to the Gilas 24-man pool for the coming FIBA Asia Challenge Cup. "So that's another option. He's got a few things on the table, and I haven't talked to him since I've been here though."