MATTHEW Wright is hoping he built a strong case for inclusion to the Gilas Pilipinas final lineup for the Seaba Championship after putting on an MVP performance for the national selection against the Mindanao All-Stars on Wednesday night.
With Gilas in need of shooters, the squad may have found one in the Phoenix rookie wingman, who knocked down four three-pointers on the way to a team-high 22 points in just 24 minutes off the bench to share the Cloudfone-MVP award with Troy Rosario.
"I would hope so," Wright said in a chat with Spin.ph on Thursday noon while waiting at the baggage claim area after deplaning from their flight from Cagayan de Oro. "I just went out there and tried to play my game."
The 26-year-old Wright feels he also benefited from the attention Terrence Romeo and June Mar Fajardo drew from the defense, leaving him open for shots employing coach Chot Reyes' proven system.
ADVERTISEMENT - CONTINUE READING BELOW ↓
"I felt very comfortable out there in the dribble-drive offense," Wright said. "Obviously playing alongside guys like Terrence and June Mar, Mike Tolomia, they set you up, so you don't have to do as much as I would have to do at Phoenix. Those guys really made it easy for me."
"So I would hope that that performance would solidify a spot," the Filipino-Canadian cager added as he tries to get his first senior call-up after representing the country in the youth level at the 2008 Fiba Asia Under-18 Championship.
[See Wright, Rosario, Jalalon build case for inclusion in Final 12]
Wright could've further staked his claim if the All-Star game, which wound up in a 114-114 draw, went through an extra session.
"I wish we played an overtime game," the St. Bonaventure product said. "I wanted to have a decisive decision on who won the game. I really don't believe in ties. And I also felt that since we had a younger team, younger legs, I felt like we would've won in overtime."
ADVERTISEMENT - CONTINUE READING BELOW ↓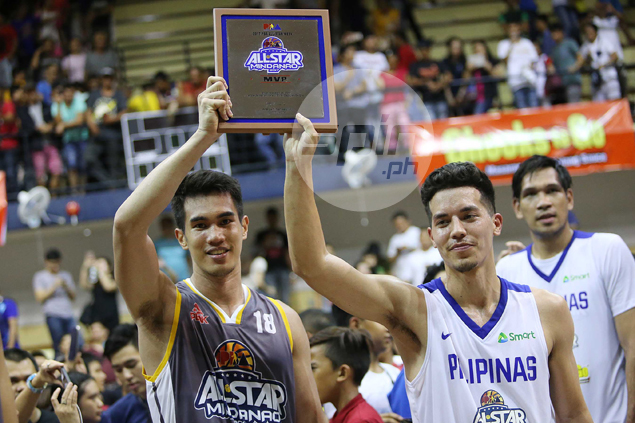 "But at the end of the day, it's for the fans, and more importantly for Gilas. It was our first game together, so we can build off a lot of the things we did," he added. "We did some things wrong – twenty six turnovers, but we outrebounded them. For the most part, we had good possessions, but it's all a process of us just getting used to each other, the offense."
ADVERTISEMENT - CONTINUE READING BELOW ↓
"From here, we can move on and hopefully build off that, and take that momentum to the Seaba tournament," Wright concluded.
PBA Updates