RETIREMENT is a 50-50 thing as far as Mark Caguioa is concerned.
The longtime face of the Barangay Ginebra couldn't give a categorical answer when asked if the one-year contract he signed with the team will be his last.
The fabled franchise renewed the 39-year-old guard to one more playing year, which guaranteed an 18th straight season with the same team that selected him No. 3 overall during the 2001 PBA rookie draft.
"Parang 50-50 ako. It could be my last year and it may be not," said the 'Spark' in a rare interview during the first-ever PBA Media Day at the Tent Solaire Resort.
"I don't want to think about it," he stressed. "Kung mawawala ako, makikita ninyo yan, mawawala na lang ako. I'm not going to make any dramatic (fuss about it)."
While the 6-foot-1 guard was still good enough to play in 43 games last season, his playing minutes have obviously declined through the years.
During the league's 43rd season, Caguioa averaged 9.8 minutes per game, contributing 3.6 points and 2.2 rebounds, although he reached a career milestone by becoming the latest to join the elite 10,000-point club of the PBA and winning his seventh championship with the franchise during the Commissioner's Cup.
Continue reading below ↓
Recommended Videos
But while retirement beckons, the 2012 league MVP couldn't imagine how he will take it when that day comes.
"It's hard for me to think about retiring. It's hard to think about it," he said. "It's hard to think about going away or retiring from the game."
Going to the new season, Caguioa said he feels good about his playing condition.
"Physically, I still feel good," he stressed.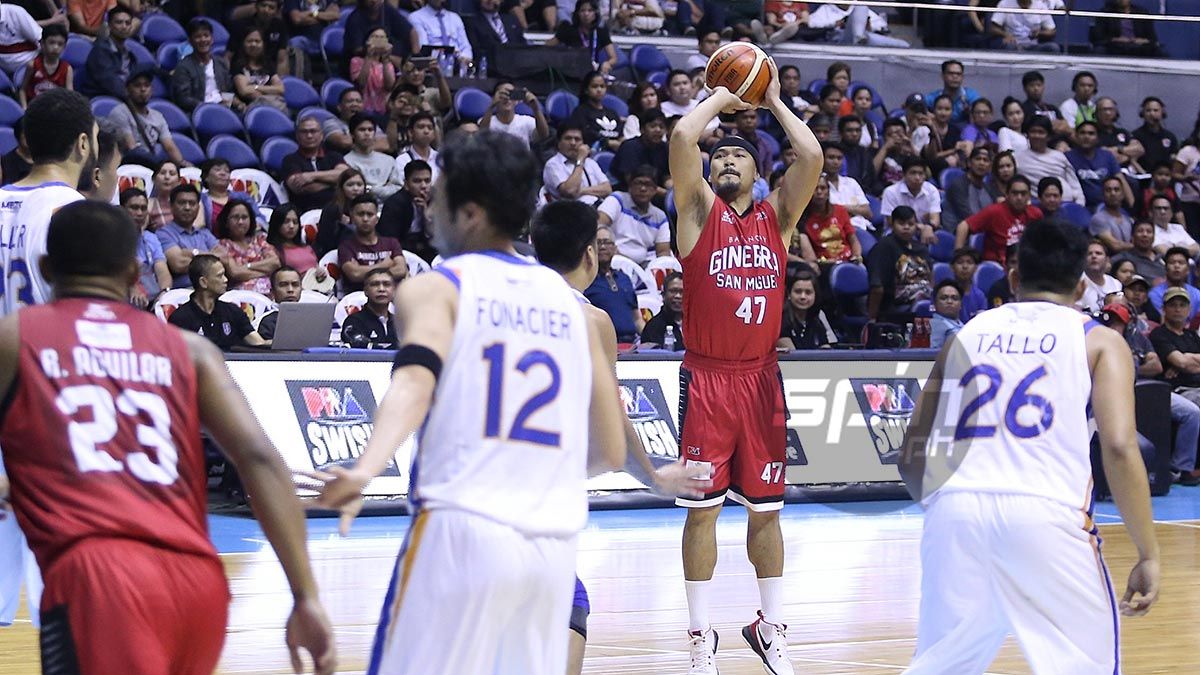 Now relegated to a supporting role, the 12-time All-Star is just focused on winning another title with the Kings.
"That's all I want, just more championships," said the three-time member of the Mythical Team.
And he's just thankful to the big bosses of San Miguel Corp. especially San Miguel top brass Ramon S. Ang and sports director Alfrancis Chua for giving him another shot at that goal.
"I'm just blessed and thankful of being here in Ginebra all throughout my career," said Caguioa.