MARCIO Lassiter showing up at the Gilas Pilipinas practice on Saturday doesn't mean he's going back and ready to suit up for the national team in the coming FIBA World Cup.
The veteran gunner continues to recuperate from the grade 2 MCL injury on hisleft knee suffered during San Miguel Beer's PBA Commissioner's Cup quarterfinals series against NorthPort.
At the moment, the injury is still at its healing stage and rehabilitation won't start until the knee is totally healed, according to Lassiter.
"You just kind of sit there, relax, and let it heal. And once it heals, you go from there with the rehab, and from the rehab comes the strengthening," said the San Miguel wingman. "I'm just trying to do it right and make sure I come back even better."
Despite his injury, Lassiter made sure to drop by the Meralco gym as the national team practiced for the last time before departing for Spain on Sunday morning for a series of tune-up games and a mini pocket tournament to highlight its 10-day training camp prior to the World Cup.
He also took the opportunity to update coach Yeng Guiao about his condition.
"I'm just updating him (Guiao) with what the doctor said and go from there. Each week, if I keep progressing, the better I can be in a better position to play," said the 32-year-old Fil-Am from California.
Continue reading below ↓
Recommended Videos
Guiao was grateful for the effort shown by Lassiter to keep in touch with the team and bid his teammates good luck to their Spain sojourn, notwithstanding that he's still recovering from his knee injury.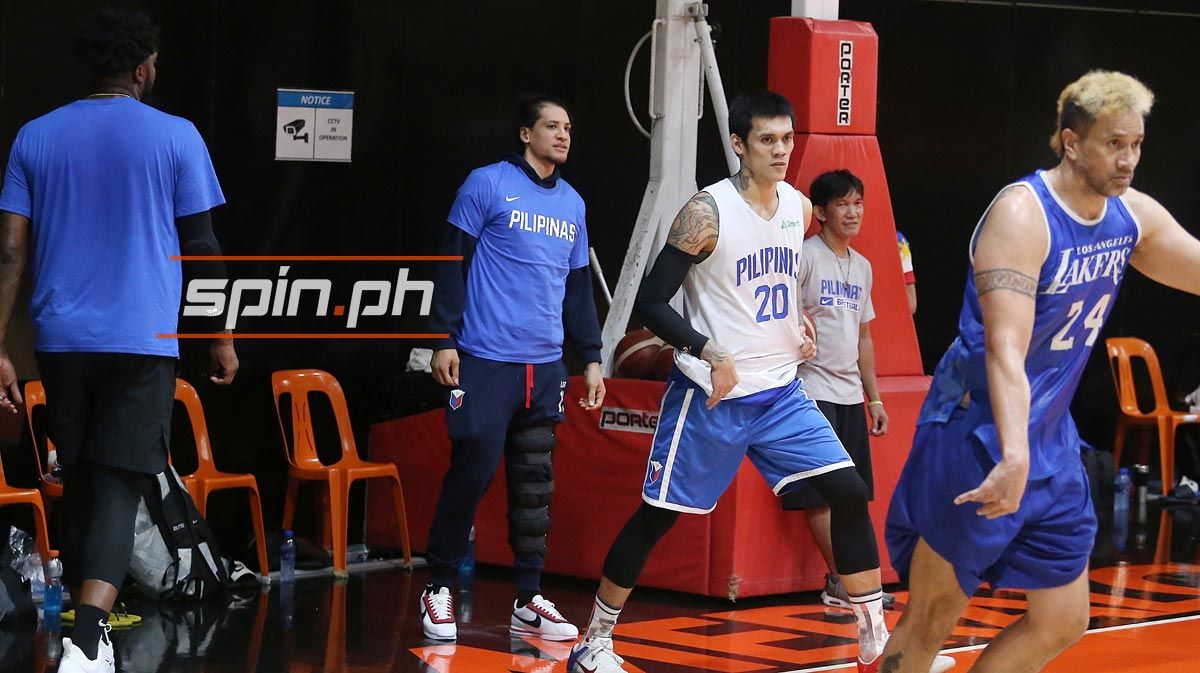 At the same time, the national mentor reiterated his earlier statement about clinging on a glimmer of hope that somehow Lassiter would become healthy enough to suit up in the World Cup that starts on August 31.
"Marcio is here, he's visiting the guys, and talked to me and said he'll try to get back as soon as he can," Guiao said of his brief conversation with Lassiter.
"He still feels there's a chance na he can make the World Cup. So I just told him he needs to do full-time work on his therapy and recovery period just in case na maihabol pa natin," added Guiao. "He's still hoping and I'm still hoping."
Lassiter though said the swelling on his knee has gotten down.
"So that's a good sign, so the healing will going to be a lot faster," he said.
Still, it's no guarantee for him making the 12-man roster for the world meet.
"We'll see. For right now, it's hard to gauge coz I'm just really trying to be how in the future. I'm really just trying to see how it will be in a few weeks," he said.
"Like once it gets closer to FIBA, I have to sit down and talk (to the doctor) and see where I'm at."