MARCIO Lassiter is confident he can finally regain his shooting touch in the 2019 PBA Philippine Cup Finals.
The usually deadly San Miguel Beer sniper has turned ice-cold in the best-of-seven finals against Magnolia, making just four of his 24 three-point shots (17 percent) in the first four games after shooting at a 44-percent clip in the eliminations.
He has scored just 27 points on 8-for-35 shooting from Games One to Four.
But Lassiter said the slump won't stop him from taking the open shots and he believes his shots will finally fall as the series goes along.
"Definitely, I'm always due," said Lassiter. "I let the game come to me. I'm going to take the shots. I never want to force it. I always stay aggressive."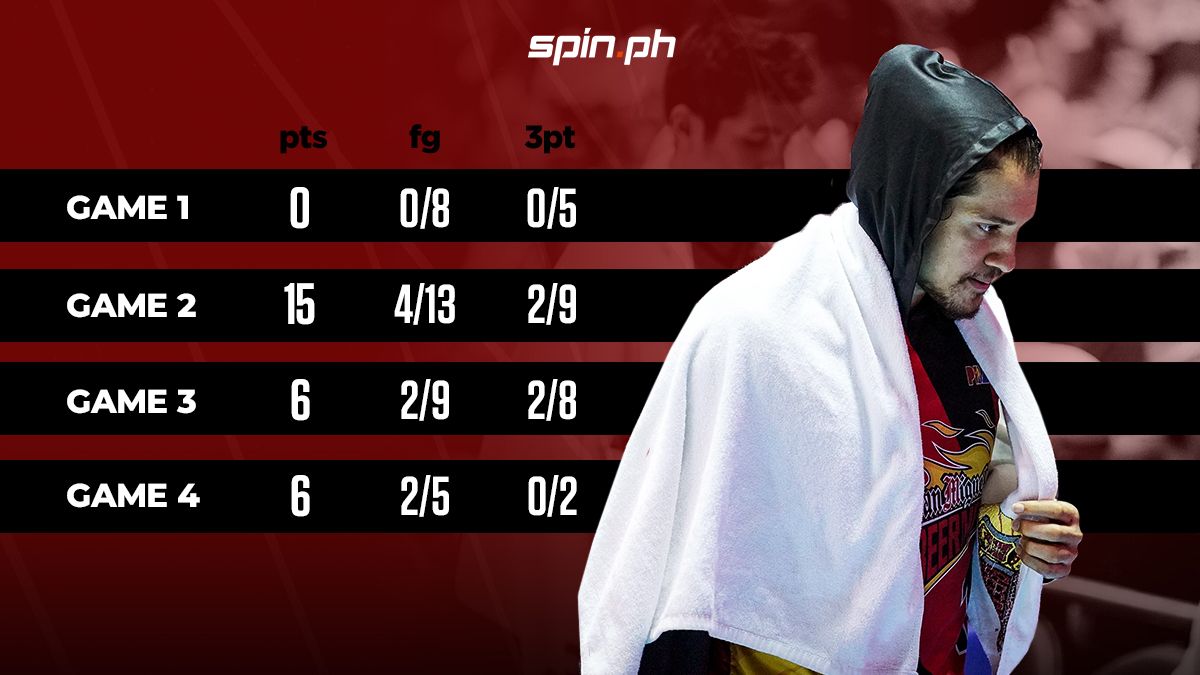 Continue reading below ↓
Recommended Videos
Despite his shooting woes the past four games, Lassiter said he is making an effort to compensate by making an impact in other aspects of the game, most notably on defense.
In Game One, the Gilas Pilipinas mainstay had two steals despite missing all of his eight shots from the field.
The 31-year-old Lassiter also helped bring the ball to June Mar Fajardo in Game Four, where the San Miguel star big man finished with 31 points and 14 rebounds.
"Tonight was more of, 'Get the ball to June Mar.' But at the same time, I was making the plays on the defensive end," said Lassiter. "It was good to see our teammates get their rhythm."
"I can always bank on my defense. If it's not coming on offense, it's alright as long as we get the win and play the right way. I think I'll continue to be aggressive and look for my shot," he added.
The eight-year pro, however, is certain he will eventually find his groove after getting sidelined by an injury early in the playoffs.
"We still have a few games left. Hopefully, I can get to take more shots. I only took two shots (in Game Four). Other than that, if the ball comes to me, I'm going to shoot it … Hopefully, in the next game, I can set up more shots. We will see how the defense plays. That's the key," Lassiter said.
PBA Updates