WHEN boxing hero Manny Pacquiao paraded in the PBA opening rites on Sunday, he officially joined the ranks of professional basketball players, including one he used to train in the past.
His name? Asi Taulava.
Unknown to many, Pacquiao once moonlighted as the conditioning coach of Taulava - back when Taulava had just arrived from Tonga to join Blu Detergent in the PBL in 1998 and Pacquiao was just starting to build a boxing career that would make him famous all over the globe.
Ironically, Blu, which employed Pacquiao back then to train Taulava, is owned by Dioceldo Sy, who is likewise the owner of the Blackwater team which Kia beat on opening day.
"Oo, dati akong conditioning coach ni Asi eh," Pacquiao told Spin.ph on Sunday. "Matagal-tagal din akong kasama ni Asi noon, sinasama ko siya sa jogging stamina kahit saan kami nun mapunta, pero madalas sa Rizal (Memorial Complex oval)."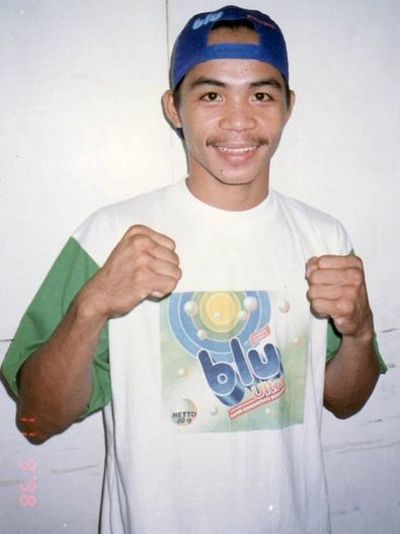 Continue reading below ↓
Recommended Videos
Pacquiao was paid around P5,000 a month for the sideline - a sum which he said helped tide him over before he shot up to fame and became one of the highest-earning athletes in the world.
"'Yun yung time na walang wala rin ako talaga. Natutuwa ako kasi malaking bagay rin 'yung naibigay sa akin na kinikita ko run. Kahit papano nag survive ako sa early years ng boxing career ko," said the 'Pacman.'
"Marami talaga akong pinagdaanan sa buhay, pero nagpapasalamat ako sa Diyos at hindi niya tayo pinapabayaan at hinahayaang sumuko," he added.
As early as then, Taulava said he was already very impressed with Pacquiao's self-discipline and work ethic, leaving no doubt in his mind that the tough kid from General Santos City was bound to be a star.
"He just turned pro that time. And I can still recall he just beat a Thai fighter when we first came together," said Taulava, referring perhaps to Pacquiao's scintillating eighth-round knockout of Thai hero Chatchai Sasakul in December 1998.
"During that time, he was already in shape. He was running at quarter speed. He was a fast runner. He had me work on quickness and shadow boxing, just to get my stamina up," said Taulava of his daily morning run with Pacquiao.
"Sometimes, I would stop and just watch him running. I can't keep up with him."
The 42-year old former league MVP admitted he didn't exactly embrace Pacquiao's spartan approach to training until late in his career, leading to a resurgence.
"You know what, everything that I am doing now in training, all of the discipline now I have in my food intake, I learned it from Manny," he said. "I would have been a better player if I listened to him, everything that he told me 18 years ago is what I am doing now."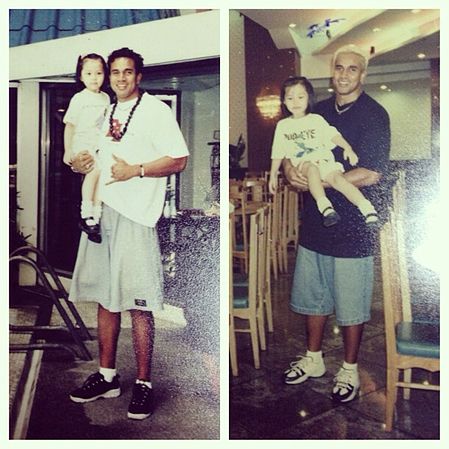 Asked if after all these years, Pacquiao still knows him, Taulava shared one interesting story from the opening ceremonies on Sunday.
"Yeah, he still knows me. While most people were running after Manny to have his picture, I kidnapped him and brought him to my NLEX team for my teammates to have a picture," he said laughing.
"Manny is one guy who never forgets. He's always been humble and he will never forget that. One of the pure-hearted persons I know," said the NLEX star.
Claiming he knows Pacquiao more than anyone in the PBA, Taulava said he has no doubt that the former pound-for-pound king will one day have a breakout game in the pro league.
"I think Manny will finally have a respectable game here in the PBA. Once he is done with his fight that's coming in November (against Chris Algieri), I think Manny is going to enjoy the game," he said.
"Manny knows he is stepping into a different field. But the best experience you can get from stuff like this is failure. Sure, Manny is gonna fail early, but with his attitude and his work ethic he will succeed," said Taulava.
"Manny is not going to sit there and take it. He will surely keep working and find a way to get better as a basketball player. And I just hope that everybody criticizing him right now will look it that way," he added.