MAKING it to the PBA playoffs used to be routine for Christian Standhardinger back when he was with San Miguel Beer.
Reaching the quarterfinals is more special with NorthPort.
"It was a fight, right?" the Fil-German said after the Batang Pier beat Barangay Ginebra in a Sunday thriller, 98-96, to book their place in the Governors Cup quarterfinals. "It was not easy for us."
NorthPort finished the eliminations with a 5-6 (win-loss) record to sneak into the playoffs of the season-ending conference, which is quite a feat for a team that pulled off a trade for Stndhardinger by giving up Mo Tautuaa then lost rookie sensation Robert Bolick to a season-ending ACL injury.
Making it more special was the fact that the Batang Pier beat two powerhouse teams in San Miguel and Ginebra as well as league-leader NLEX to get to the playoffs.
"I joined the team late. Very, very late. We had to adjust. We had an amazing win against San Miguel. Then, we lost a very close game against Alaska. But then, I think now, we made the right adjustments. Then, we played against Meralco, that was a tough loss, too. We watched film, we kept grinding, we kept doubting, we kept tweaking our games, and then we played against NLEX.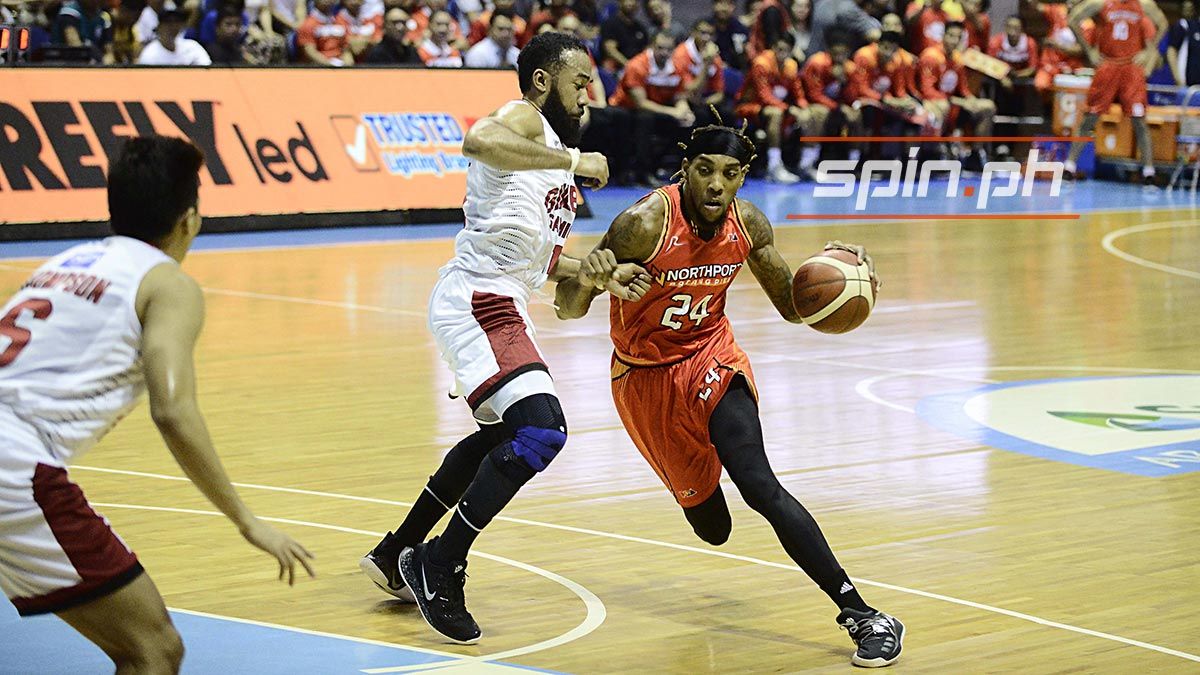 "We showed an amazing performance. Really have to give my teammates a lot of credit. NLEX plays hard and are also well-coached. And now we got the win against Ginebra which is big. Those are two huge games for us. And I have so much respect for my teammates. I can't stress that enough," said Standhardinger.
Standhardinger admitted he doubted on whether his team has what it takes to make the quarterfinals. But these same doubts became his fuel, Standhardinger said.
"The normal question is no," said Standhardinger, when asked if there were doubts about their conference. "But I fell like, you always doubt. I always doubt. Am I doing the right thing here? Do I need to adjust? Do I have to talk differently to other people? What can we do to win the game? I think doubting, in a way, is good because when you doubt, you are trying. When you doubt, you search for the winning way.
"I hope that we did a little doubting because if we play like this, even on off night offensively, then we are on the right track," said Standhardinger.
Standhardinger hopes that their quarterfinal appearance this conference will be the start of something big for the franchise, not just for this conference but also for the future.
"It's not only about reaching the playoffs, which you accomplish now. It's not only about reaching the finals and winning the championship. It's all about creating and getting the habits of a winning culture at NorthPort," the Gilas Pilipinas mainstay said.
"And I think we are in a great way to there. If it's not enough this conference, I think it will be enough next conference. And we just have to adjust and go all out," he added.
Recommended Videos