NICK Rakocevic and the entire Magnolia squad heaved a sigh of relief when the import was declared free of serious injury after a freak accident in their game against TNT.
The 24-year-old Rakocevic played on Wednesday and had 36 points and 15 rebounds in the Hotshots' 111-97 win over NLEX. The import got cleared for the game after getting hurt when Jackson Corpuz landed on his knee in their previous match in the Commissioner's Cup.
There was no structural damage on his knee following an MRI, enabling Magnolia to field Rakocevic for the game.
"I was super relieved obviously," said Rakocevic upon learning that he didn't suffer any serious injury. "When it first happened, I tried to put pressure on it. I tried to play. They told me to sit down. It looked a lot worse than it was. But I just got to thank God for that and count my blessings. I was super relieved. I want to continue playing with Magnolia and keep this relationship going right now."
ADVERTISEMENT - CONTINUE READING BELOW ↓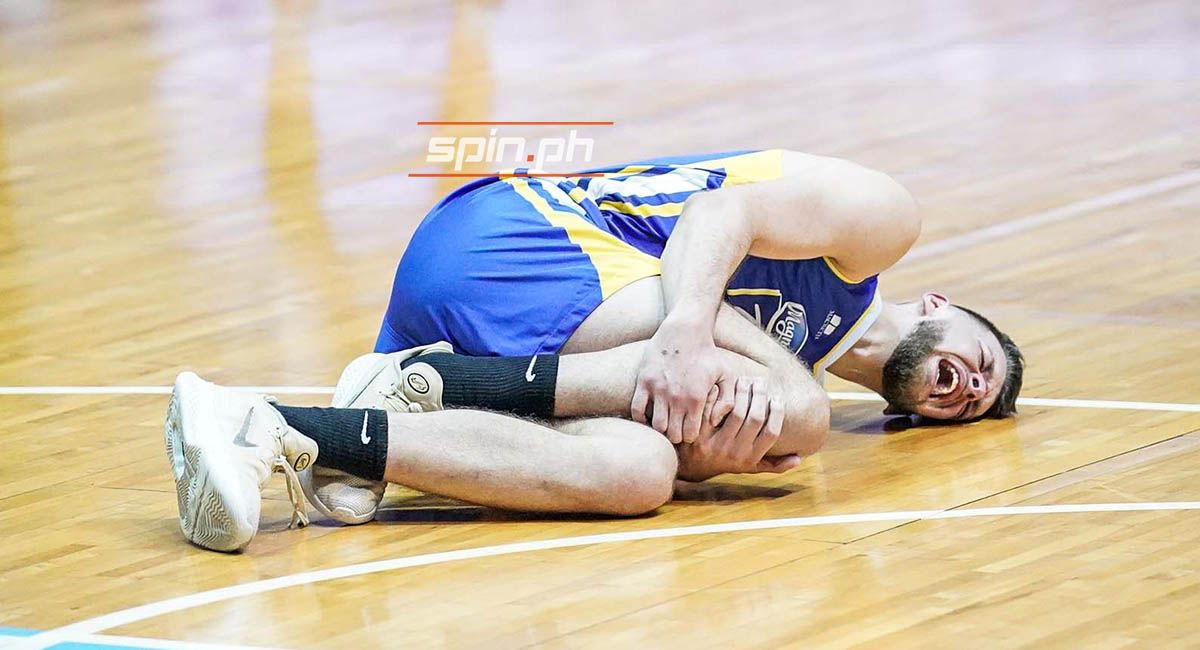 Nick Rakocevic leaves the TNT game early but gets back in action the next game against NLEX.
Magnolia assistant coach Jason Webb said the team was also pleased after the news came out that Rakocevic didn't sustain any major injury.
"We were at practice two days after the TNT game. We were waiting kasi Nick went to the hospital that morning. We had practice. And then, at the end of practice, sakto dumating si Nick and sabi niya, he is okay. When that happened, it was really a big burden taken off everyone's shoulder," said Webb.
ADVERTISEMENT - CONTINUE READING BELOW ↓
Webb said the team has a good relationship with Rakocevic, and that is rubbing off on the team.
"As a team, kita naman na maganda ang rapport with Nick and we didn't want to lose him especially with something like that," said Webb.
Even though he was not seriously hurt, Rakocevic said he was still feeling the effects of the injury, especially since he hasn't practiced a whole lot leading to the NLEX game.
"I'm a little fatigued and tired. Knee still not a hundred percent. Like coach was saying, everybody had to sacrifice. I had to go out there and play through a little bit of pain. Just go out there because everybody is sacrificing in the team, guys are sick, playing hurt. It makes it a lot easier to play," said Rakocevic.
PBA Updates