CEBU CITY – From being teammates in college all the way to the pros, San Miguel Beermen studs Brian Heruela and June Mar Fajardo are now business partners in as they launched the Pound for Pound Fitness Cebu City on Sunday.
Located at Unit 3 Juana Osmena in the heart of this city, the gym is an endeavor that the two cagers undertook with Chosen One Clothing founder Nap Pamatian.
And Heruela said that it made perfect sense for them to take on this venture as fitness is something that is dear to both his and Fajardo's heart.
"It's a field that's related to what we do. It didn't take long for this venture to materialize, maybe a month or two," said Heruela, who in spite of limited minutes, was a factor in the Beermen's 4-1 conquest of TNT KaTropa in the PBA Commissioner's Cup Finals.
[See Fajardo, college teammate Heruela reunited at San Miguel]
"We wanted to spread what Pound and Pound does. We wanted to bring in different workouts that people are not used to doing. Basically, we wanted to share what we do," added the burly guard, who paired with Fajardo to help the University of Cebu win the 2011 Cesafi title here.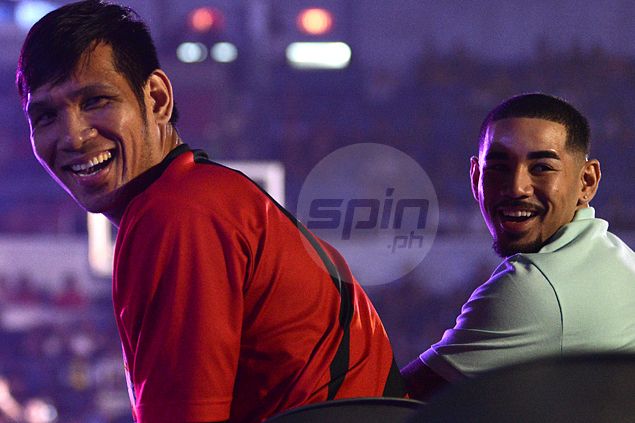 Heruela though, could not help but chuckle as he reminisced how things were for him and Fajardo back in the day in UC.
"Me and the guys were talking about it the other day, how pa-noodles-noodles lang kami sa UC before. Now we have this business," said Heruela with a knowing smile.
"But really, it says a lot about the bond that me and June Mar share not just on the floor but off it as well."