BEYOND talent and good coaching, Robert Jaworski Sr. said it is attitude that will help Barangay Ginebra sustain the momentum it gained upon ending its eight-year championship drought in the PBA on Wednesday night.
"As long as they don't change their attitude, their positive attitude, they have a great future," said the 70-year-old 'Living Legend' as he made his way out of the Smart Araneta Coliseum just a few minutes after the Kings upended the Meralco Bolts, 91-88, to wrap up their first league title since the 2008 Fiesta Cup.
It marked the first time the immensely popular former Ginebra playing-coach watched the best-of-seven series live at the Big Dome. And he was obviously proud by the end of Game Six over how these modern-day Kings had embraced the never-say-die attitude he himself embedded in the franchise during his time from 1985 to 1998.
[See GALLERY: Relive epic conclusion to Ginebra's eight-year chase for PBA title]
Twice, the Kings stared at a 15-point deficit during the course of the back-and-forth match, but refused to fold and kept on charging back against their gritty opponent.
In the old-fashioned Ginebra way, the Kings completed the comeback behind the clutch three-pointer of import Justin Brownlee at the buzzer for a pulsating 91-88 win.
Continue reading below ↓
Recommended Videos
"That's one for the books," acknowledged Jaworski, himself no longer new to seeing his former team pull off come-from-behind wins during his heyday.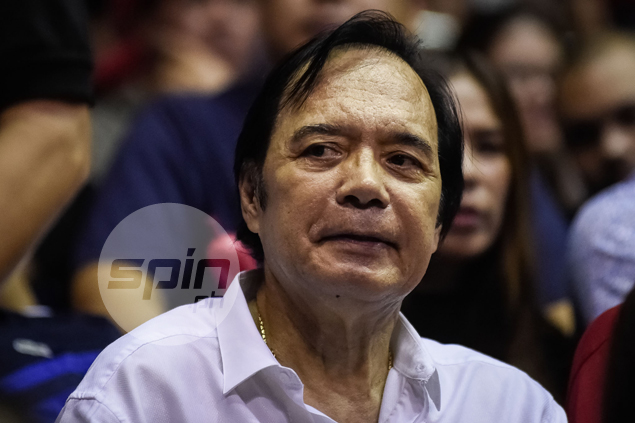 Jaworski, a PBA Hall of Famer and one of the greatest cage icons the country has ever produced, gave a piece of his mind to the Kings at the half in which they trailed, 45-32.
"Told them they just have to compose themselves because as I've said, you're better than that team," he said. "If you had beaten them three times, then you can beat them again.
"Tonight is the night. Don't think of any other day."
The Kings obliged.
PBA Updates