THE semifinal series between Bay Area and San Miguel saw the colossal match-up in the shaded lane between Liu Chuanxing and June Mar Fajardo.
Liu Chuanxing vs June Mar Fajardo
In Game Two of the series, Liu had to go to a dentist afterwards after an accidental elbow by Fajardo to his front teeth which was re-aligned. The Chinese big man needed to wear a mouth guard after the incident.
The 7-foot-5 Liu shared that they took the incident lightly afterwards, knowing that it was an accident.
"We were coming into the [antigen] testing room. And he showed the mark on his arm," Liu said in an interview through an interpreter. "I showed him, look at my tooth. It was a very good interaction. We knew it was an accident. It was all good."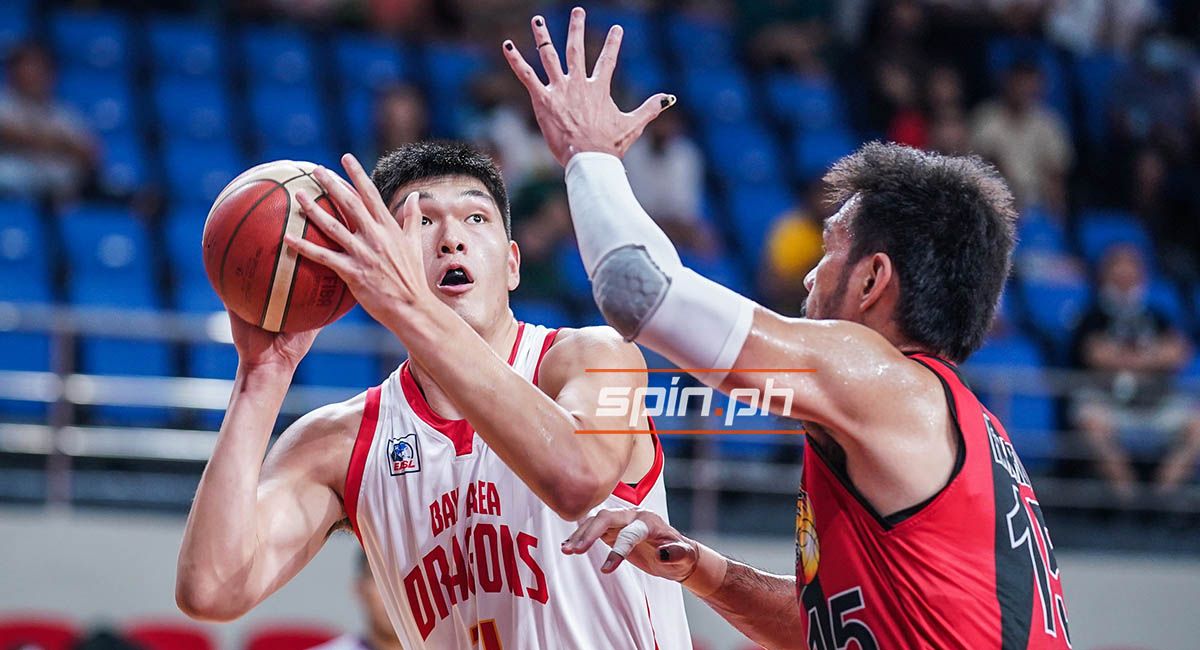 For Liu, the match-up with Fajardo was an opportunity that he looked forward to ever since he was signed up by Bay Area to play as a foreign guest team in the PBA Commissioner's Cup.
ADVERTISEMENT - CONTINUE READING BELOW ↓
Liu said Fajardo's stature is well-known even overseas.
"Even before I came to the Philippines, I heard of June Mar. Very experienced. Very successful athlete. We already heard of him before we came to play," said the man they also called 'Big Liu.'
The 23-year-old Liu was looking forward to learn from Fajardo although he had to wait after the six-time PBA MVP had to sit out for their elimination round game after undergoing throat surgery.
"In the regular season, he was injured. I didn't get a chance to play against him until we played in the playoffs," said Liu.
And Liu wasn't disappointed when they finally squared off in the semifinals. Fajardo played one of his best games during that semifinal stretch including a 35-point outing in that game where Liu got hurt.
Although he was outplayed, Liu said he cherished learning from one of the best which he hopes to use moving forward in his basketball career.
"I learned some stuff playing against him. He has played in this league for a long time. He has a lot of experience playing against players that I really look up to. I hope to keep learning from him," said Liu.