LIU Chuanxing is looking forward to competing against teams from the Philippines as well as in Asia and Europe with the Bay Area Dragons in different tournaments in the country.
The 7-foot-5 Liu will be playing for the Dragons in 75 League Basketball Exhibition against France's LDLC ASVEL Lyon-Villeurbanne, and PBA teams Blackwater and NLEX in games commemorating the 75th year anniversary of the relations between France and the Philippines.
The 23-year-old Liu, a member of the China national team who also played recently for the Brisbane Bullets in the NBL Australia, will also be seeing action in the East Asia Super League as well as the PBA Commissioner's Cup next month.
"This is my second time I've been to Manila," said Liu, referring to his stint with China in the 2021 Fiba Asia Cup qualifiers, through an interpreter. "This country is very nice. The city is very nice. On behalf of our team, we are really looking forward to play here."
ADVERTISEMENT - CONTINUE READING BELOW ↓
Aside from the France-Philippines exhibition, Liu is expected to bring a different flavor to the PBA next conference where Bay Area will be playing against the 12 teams of the league.
Liu, who played against Kai Sotto when Brisbane battled the Adelaide 36ers in the NBL last season, said he is already aware of how capable the Philippine clubs are and the team is leaving no stones unturned.
"We are a brand-new team. We did our research on the local teams. We are confident. We want to do our best. I have faith in my team. We have outstanding management, excellent teammates, great coaches. I'm very confident," said Liu.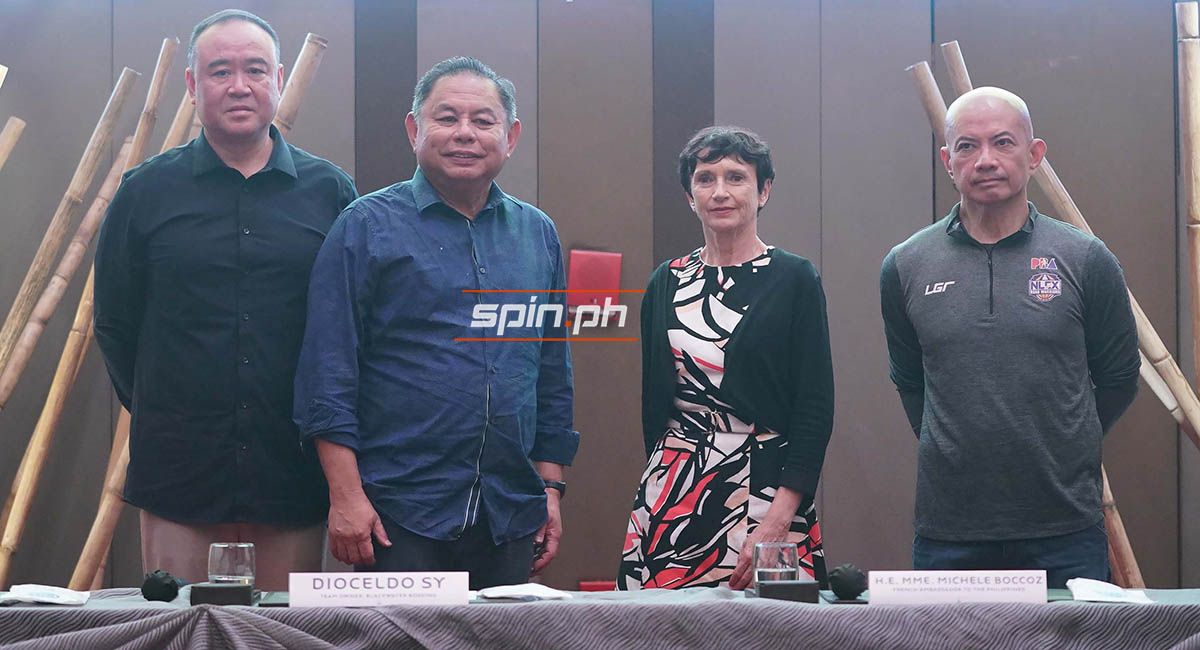 Liu said the team is not taking the Philippine teams lightly even with the advantage of a big man and a pair of imports in Myles Powell and Andrew Nicholson.
"Everything has the positive side and the negative side. Philippine basketball has very strong characters. You have your advantage. We have our advantage. What we try to do is take advantage of our size and the things we are good at and try to avoid our weaknesses," said Liu.
Get more of the latest sports news & updates on SPIN.ph