EVERY Filipino basketball player aspires to make it to the PBA.
It's a dream only a few can live out and rightfully so — after all, it takes a lot to be considered as one of the best players the country has to offer.
But the tough mountain to climb didn't stop a number of dreamers in testing their luck, hoping that the elusive shot will be given even to them virtual unknowns.
The annual rookie draft provides just that, and although the league still weeds out those nuisance candidates, so to speak, being considered as a draft applicant is already an honor in itself to them.
With that, Spin.ph dug deep into our archives and looked back on five players who were valiant enough to pursue their impossible dream.
Paul Jordan Payoyo (2013)
Continue reading below ↓
Recommended Videos
In comparison to the other names on this list, Payoyo does merit a legitimate shot of being picked being a part of the varsity team of Trinity University of Asia.
It's just that the depth of the 2013 draft class was too much.
Though Payoyo was a solid contributor for the White Stallions in the various collegiate leagues they participated in, his name still hardly rung a bell for obvious reasons.
Yet it didn't deter the San Fernando, Pampanga native from throwing his name in the pool.
Unfortunately, the 5-foot-10 guard wasn't one of the 44 out of the 85 names called in the proceedings, which was dominated by big men led by Greg Slaughter, Ian Sangalang, and Raymond Almazan.
Erwin Estole (2014)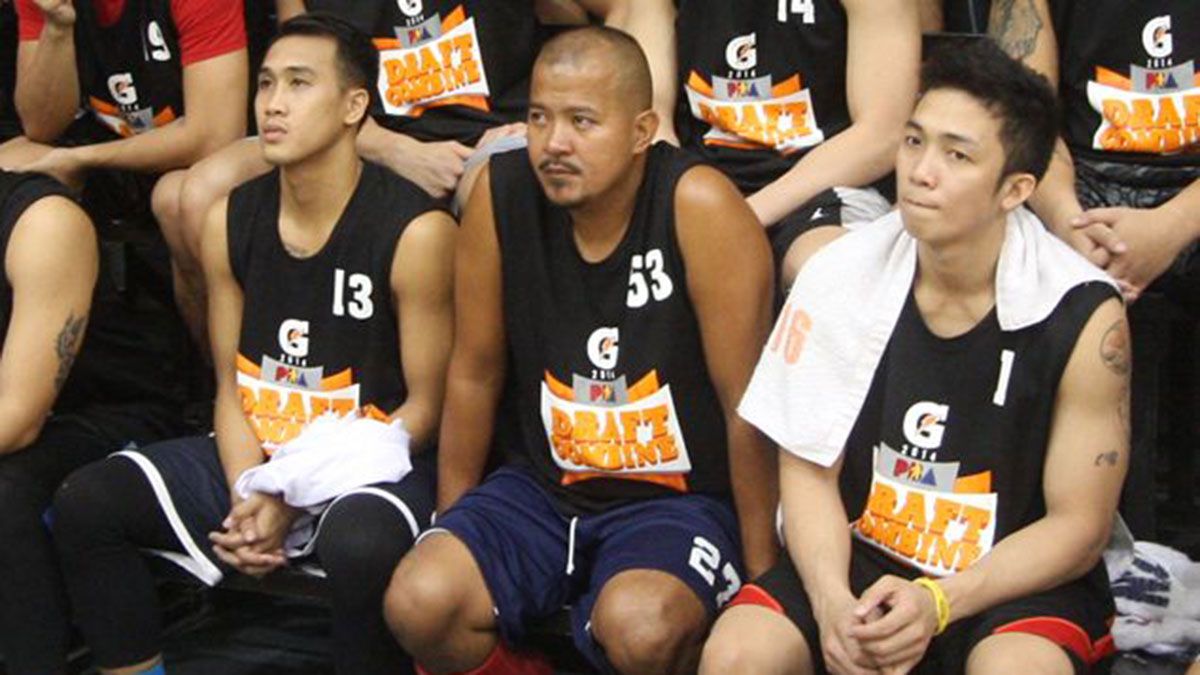 Don't judge a book by its cover, they say.
Unfortunately, the same couldn't be said for Estole.
Aged 32 at the time, the former overseas Filipino worker in Italy tried his luck in the 2014 class but looked a little out of place.
His performance in the combine showed just that, looking gassed and out of shape and far from the varsity player from San Sebastian that rubbed elbows with the likes of Jason Ballesteros and Leo Najorda, as he indicated in his application form.
Unsurprisingly, Estole's name wasn't called in the draft, ending his 15 minutes of fame.
Hazel Foja (2014)
Another unknown in the 2014 class was Foja, who was a Radiologic Technology graduate from Manila Adventist.
The then-29-year-old, though, was hinging from his participation in that year's Basketball Marathon, which set a Guinness World Record for playing non-stop basketball for nearly 120 hours.
Foja's inclusion, however, was hard to argue considering this was the year when Manny Pacquiao decided to join the pro league, seemingly opening the floodgates for aspirants no matter what their age is.
Alas, he was also left undrafted, failing to be one of the 41 players to be called up to the stage in the draft class bannered by Stanley Pringle.
Kobe Caluya (2016)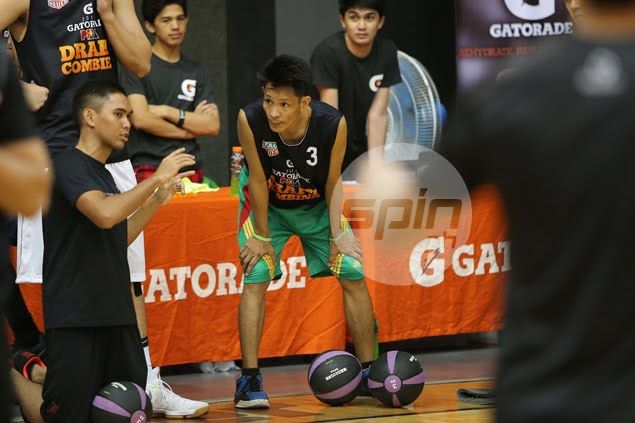 Caluya personified the old adage that anyone can dream.
Althugh he never played college ball in his time in University of the East, the then-43-year-old's reputation as a ballhawk in his Barangay San Martin De Porres in Parañaque City boosted his confidence to test his luck in the 2016 draft.
Reality check soon bit him hard as his tired showing in the first day of the combine forced the league to strike him off the list due to health concerns.
Caluya still showed up in Day Two, albeit as a glorified fan, and cheered on his designated team which was led by Jio Jalalon. Lucky for him, he was also given a share of the prize money in the mini-tournament.
Christian Geronimo (2017)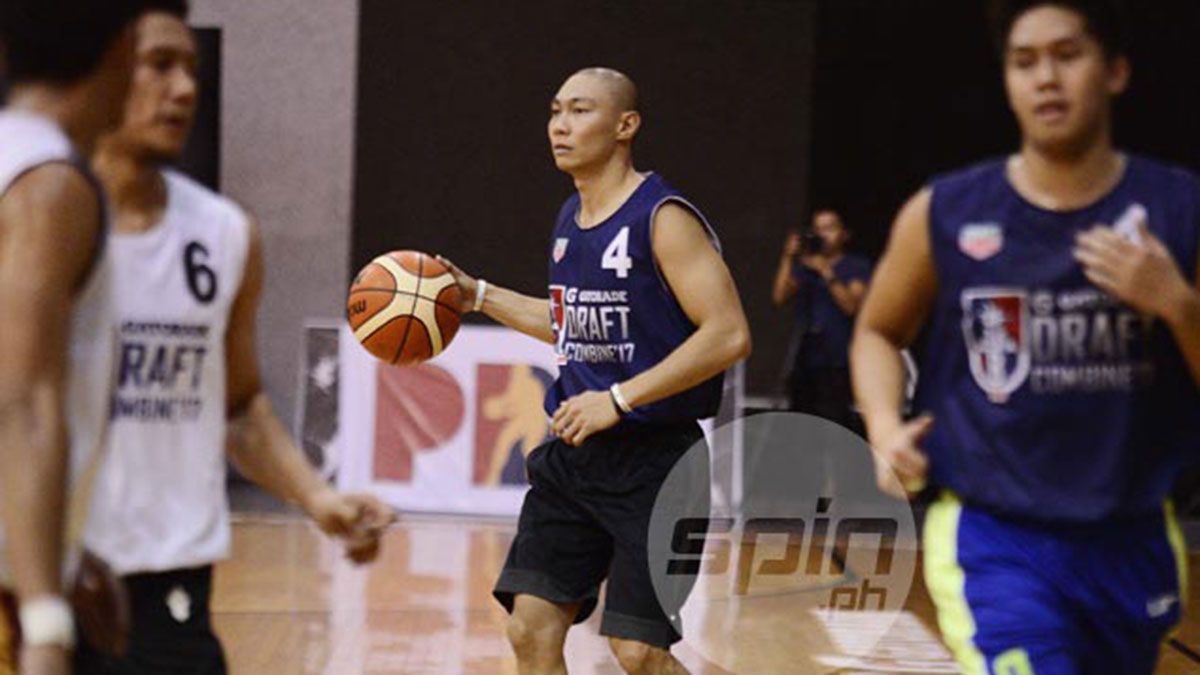 Of the players in this list, Geronimo was the luckiest.
The former car dealer realized his dream of being drafted after Kia selected him 42nd overall.
It needs to be noted, though, that PBA opted to have all 43 aspirants be called up the stage during the 2017 proceedings.
Still, it's easily the greatest moment in the 29-year-old Geronimo's basketball career.
Although the Picanto never bothered to offer the 5-foot-11 a contract, he did take home once-in-a-lifetime memorabilias with his draft cap and jacket for this experience.
___
For more PBA updates, click here.
PBA Updates