WHILE some teams get their hearts broken from it, the fans are all winners when games go down to the wire.
This is where they witness clutch players cementing their status, star players being born, or even unheralded players simply putting themselves on the map.
Here are some of this year's top game-winners, arranged by date.
Arwind Santos' three-pointer in San Miguel Beer's 80-78 win over Alaska in Game Seven of the Philippine Cup finals last January 21
The SMB star bailed the Beermen out with his trey from the right wing that spared his team blushes after squandering a 23-point lead in the most important game of the season-opening conference.
That allowed the Beermen to cement their stature as the league's most successful team with a 20th crown, including fifth all-Filipino title.
[See San Miguel Beer quenches title thirst by beating Alaska in drama-filled Game Seven]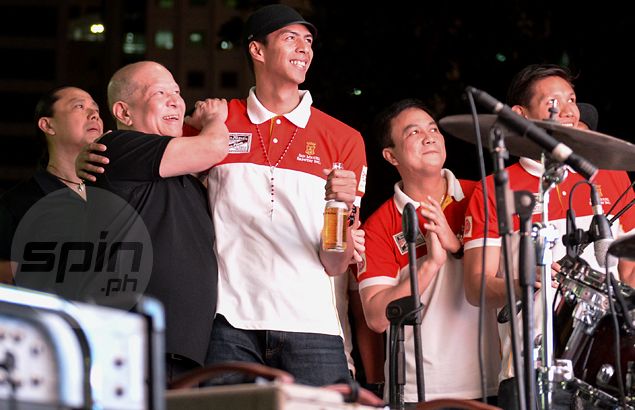 ADVERTISEMENT - CONTINUE READING BELOW ↓
Jayson Castro's buzzer-beating jumper in Talk 'N Text's 98-96 win over NLEX, Commissioner's Cup, Feb. 20
The TNT star hit a mid-range jumper at the buzzer as the Tropang Texters avoided a meltdown that saw their 29-point lead disappear.
It was just two of his four points in the second half after firing 12 in the first two quarters.
Castro's heroics came after a game where he made a game-preserving steal in TNT's 104-103 win over Ginebra.
[See Last-second Jayson Castro game-winner rescues Talk 'N Text in the face of fiery NLEX rally]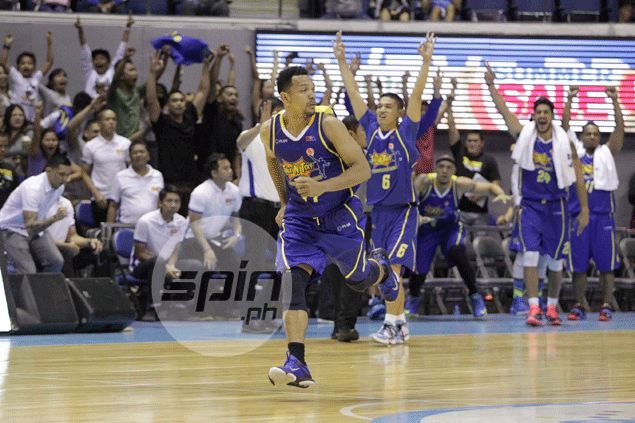 Denzel Bowles' off-balanced jumper with 7.1 seconds left in Star's 118-117 win over TNT in triple overtime in Davao, Commissioner's Cup, March 14
The former Best Import, hobbled by a minor knee injury he sustained in the first OT scored an off-balanced jumper with 7.1 seconds left that spelled the difference in a grueling battle before a satisfied crowd at the USEP gym.
Bowles scored 11 of his 30 points in the three extra sessions, on top of 15 boards, six assists, and four blocks after only the 10th triple-OT game in league history.
[See Denzel Bowles delivers anew as Purefoods survives Talk 'N Text in classic, triple OT win]
Hyram Bagatsing three-pointer in Kia's 85-82 win over NLEX, Governors' Cup, May 18
The journeyman guard suddenly made himself a fixture in the Carnival rotation after hitting the biggest shot of his life, a right-wing triple off a broken play, dished out by LA Revilla with seventh-tenths of a second left at Ynares Center in Antipolo
ADVERTISEMENT - CONTINUE READING BELOW ↓
Bagatsing finished with just eight points, but hit the shot that mattered most, capping a comeback from 16 points down.
[See Unheralded Hyram Bagatsing hits last-gasp three-pointer to lift KIA past NLEX]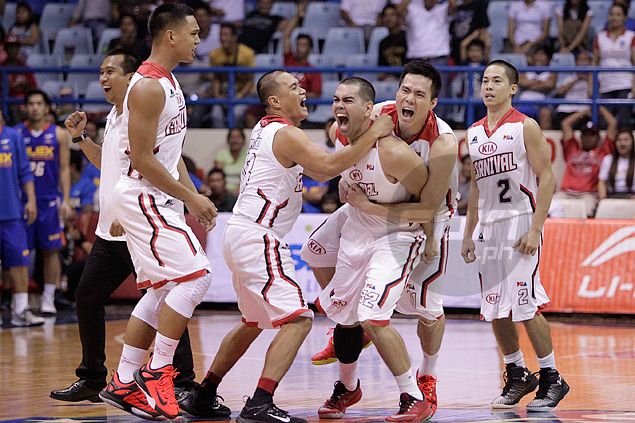 Paul Lee's turnaround jumper in ROS' 134-132 win over Barako Bull, Governors' Cup quarterfinals, June 27
The ROS star showed why he is one of the game's finest closers, evading two defenders before scoring with 7.3 seconds left to lift the Elasto Painters to their seventh straight win and into semifinals.
ADVERTISEMENT - CONTINUE READING BELOW ↓
Lee flirted with a triple-double of 23 points, seven boards, and eight assists in the highest-scoring postseason game in over two decades.
[See Paul Lee heroic tows Rain or Shine to semifinals as Elasto Painters survive Barako Bull in 2 OTs]
Jeff Chan's right-corner trey in ROS' 113-110 win over SMB, Governors' Cup semifinals, July 4
The ROS sniper scored the go-ahead basket off a Wendell Mckines steal a play after Gabe Norwood knotted the count with an elbow jumper, capping a fightback from 20 points down.
Mckines finished with a league-high 53 points on top of 17 boards as the E-Painters tied the best-of-five series at one game apiece.
Painters coach Yeng Guiao called it "one of the most amazing comebacks I've ever coached."
"Only God can script a game like this."
[See McKines, Chan deliver as Rain or Shine completes dramatic fightback to stun San Miguel]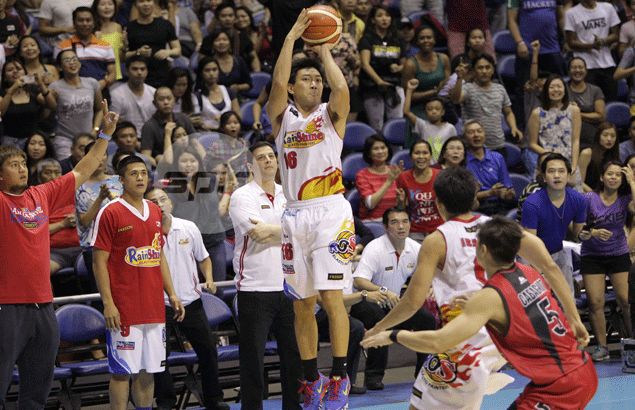 ADVERTISEMENT - CONTINUE READING BELOW ↓
Stanley Pringle layup in GlobalPort's 113-111 win over ROS, Philippine Cup, November 13
The Filipino-American guard, arguably the best Pinoy ineligible to play for Gilas in a Fiba-sanctioned event, scored a tough layup of three defenders as the Batang Pier avoided a meltdown that saw them squander a 13-point lead.
Pringle finished with 27 points, eight boards, and six assists for GlobalPort, which won a third straight game and put an end to the Painters' unbeaten three-game start.
[See Stan Pringle scores GlobalPort game-winner off three men to deal Rain or Shine first loss]
Terrence Romeo in GlobalPort's 118-116 win over Mahindra, PH Cup, December 12
The Batang Pier star knocked down a right-wing three-pointer – his first after 12 misses – that knotted the count and a layup off a crossover that put his team ahead for good in overtime.
Romeo flirted with a triple-double of 29 points, 10 boards, and eight assists for GlobalPort, which overcame a six-point deficit in the extra session.
ADVERTISEMENT - CONTINUE READING BELOW ↓
[See Terrence Romeo rescues GlobalPort from jaws of defeat in OT thriller vs Mahindra]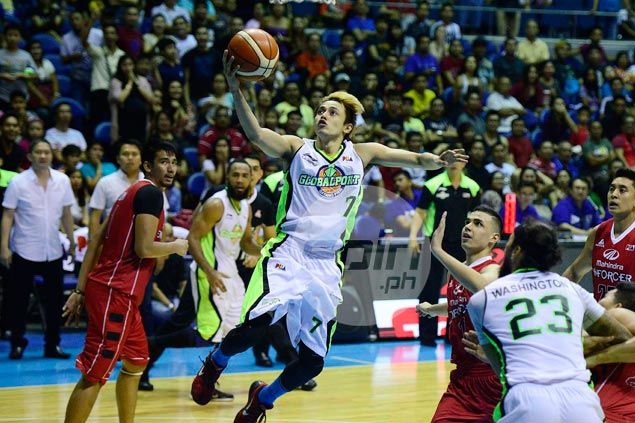 Scottie Thompson charities in Ginebra's 91-90 win over NLEX, PH Cup, Dec. 13
The rookie sensation led a comeback from 22 points down, scoring 10 of his 14 points in the final frame, including the last two off pressure-packed free throws, allowing the Gin Kings to relive a seemingly forgotten never-say-die attitude.
ADVERTISEMENT - CONTINUE READING BELOW ↓
[See Ginebra lives up to never say die reputation as Scottie Thompson anchors comeback win over NLEX]


LA Tenorio's three-pointer in Ginebra's 92-89 overtime win over Star, PH Cup quarterfinals, December 25
The Gin Kings veteran playmaker gave everyone a treat on Christmas Day, hitting a left-wing triple at the buzzer off a broken play that sent the pro-Ginebra crowd at the Mall of Asia Arena into a frenzy.
That allowed Ginebra to advance to the next phase of the quarterfinals, where they unfortunately bowed out after a controversial loss to GlobalPort.
[See LA Tenorio three-pointer at overtime buzzer caps epic Ginebra comeback against Star]