AN emotional and eventful week for Leodaniel 'Leo' De Vera ended on a high on Sunday when he was picked in the third round of the PBA Rookie Draft.
De Vera's selection by the Mahindra Enforcer came two days after his girlfriend Katrina Sumagit gave birth to a baby girl who the couple named Leanna.
"I can cry right now, honestly," De Vera told Spin.ph on Sunday. "Mixed emotions. Blessing talaga. I was also blessed with a baby girl."
The 26-year-old former San Sebastian Stag said he was 'going crazy' when he showed up for the PBA Draft Combine. Baby Leanna was born, incidentally, on Friday, the second day of the league's camp for rookie hopefuls.
"Mentally, I was like going crazy but full of excitement. I have to stay calm," said De Vera.
"August 20th," De Vera said as he recalled the moment his baby was born. "It was the second day of the combine. After we played, I went straight to the hospital.
"Then, may anak na ako."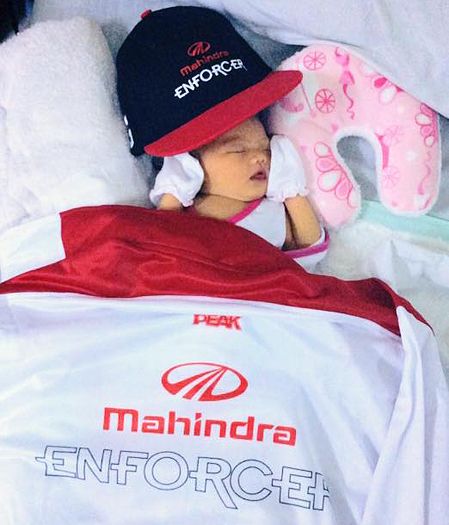 The 6-foot-4 De Vera said he will do everything to get a roster spot with Mahindra as he joins a rookie class at the Enforcers that includes Troy Rosario and former San Sebastian teammate Bradwyn Guinto.
"I've been preparing for this for three years since I've been here in the Philippines. I'm excited. I'm confident. I have to keep my energy high. I just want to play. It's a blessing talaga," said De Vera.
"I think I can be everything. I can come off the bench, be a role player, make shots, and play defense. Whatever they want me to do, I'll do it," De Vera said.
He also looks forward to playing alongside Mahindra playing coach Manny Pacquiao.
"Of course. Idol. Everyone told me you have to give good screens for him so that he can make a basket. Definitely excited," said De Vera.