KJ McDaniels shrugged off a crucial missed free throw in the dying seconds that could have forced overtime in TnT Katropa's PBA Governors' Cup game against Barangay Ginebra at the Smart Araneta Coliseum.
The import bungled the second of his two foul shots in the final 10 seconds, knocking the wind out of the rallying TnT's sails and allowing the Gin Kings to come away with a vital 96-93 win and a berth in the quarterfinals.
Ironically, the botched free throw was McDaniels' only miss from the 15-foot line where he finished 6-of-7 overall.
"It is what it is. It's basketball. You win some, you lose some," said the prolific import after the Katropa's second straight loss in the season-ending conference.
"We just got to comeback stronger after this game."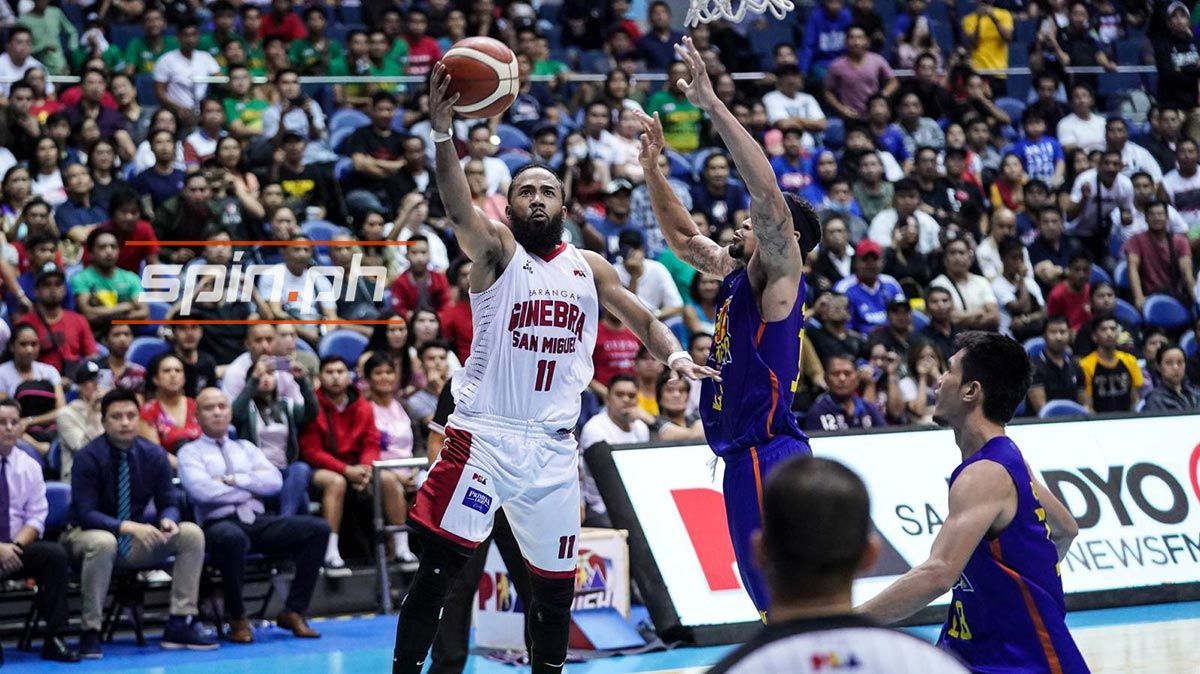 Continue reading below ↓
Recommended Videos
McDaniels finished with 32 points, 12 rebounds, and six assists as he barely got the better of his match-up with Ginebra counterpart Justine Brownlee.
The former NBA player said Brownlee always brings out the best in anybody.
"He's a tough match-up," he said. "He's always one of the best players in the league. It's always fun playing against the best player in the league, and that's what he is."
With Brownlee, Japeth Aguilar, and Stanley Pringle taking charge in the third quarter, the Kings erased a six-point deficit at the half to grab an 82-68 lead by going on an 8-0 run to start the final period.
But the Katropa made their way back behind the crisp three-point shooting of Roger Pogoy and new acquisition Bobby Ray Parks to tie the tense ballgame at 92-all with 32 seconds to go.
Pringle put Ginebra back in the driver's seat with a lay-up 15 seconds later, before Art Dela Cruz fouled a charging McDaniels for two outright free throws and a chance to tie.
The import though could only split his foul shots.
"I feel like I held the ball while going in on a lay-up," he said of his tentative move in that play that could have been a three-point play opportunity for the Katropa.
"It came down to making stops first and then free throws, "he added. "A lot of it is on me in the end. I'll go back and just watch the film."