ANTIPOLO – KJ McDaniels said the technical foul called against him in the fourth quarter during following a scuffle with Kevin Racal got him fired up as TNT scored a hard-earned victory over Alaska on Friday.
McDaniels had 37 points, eight each in the fourth and overtime periods, to carry the KaTropa to a 99-93 victory over the Aces, raising their record to 7-0.
The 26-year-old McDaniels said one source of motivation for his late surge was the technical foul he got for second motion — he pushed Racal after getting hit in the face by the Alaska cager after forcing a turnover in the fourth quarter.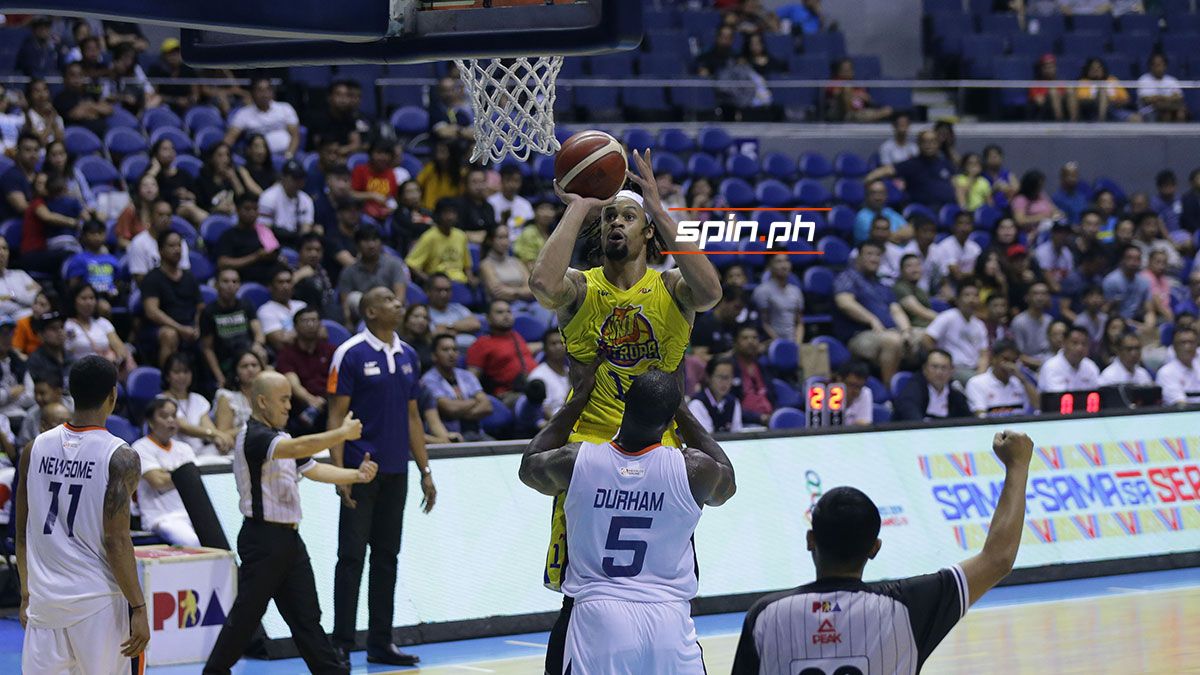 Continue reading below ↓
Recommended Videos
"A little bit. It fired me up," the former NBA cager admitted after the game. "But I know it's a competitive league and I was expecting that in my game here."
McDaniels, however, noted the importance of keeping his cool, which has been his personality on the court during the conference.
"It definitely puts a spark but I just have to stay in my head and keep fighting through and not react," said McDaniels.
McDaniels sealed TNT's seventh victory in as many games, hitting a three-point shot that got the KaTropa ahead by four, 95-91 with 1:47 left in the fourth.
While he was the hero in the match, the TNT import also got a scare in the final seconds of regulation when on Alaska's last-second inbound play, he lost MJ Ayaay, who drove to the basket only to miss the potential game-winning shot.
"Oh man, it was a close call," said McDaniels. "I recognized that I do have Troy under the basket but luckily, it rolled out and I was able to grab it. It was a close one. We were lucky that he missed. That's luck on our part."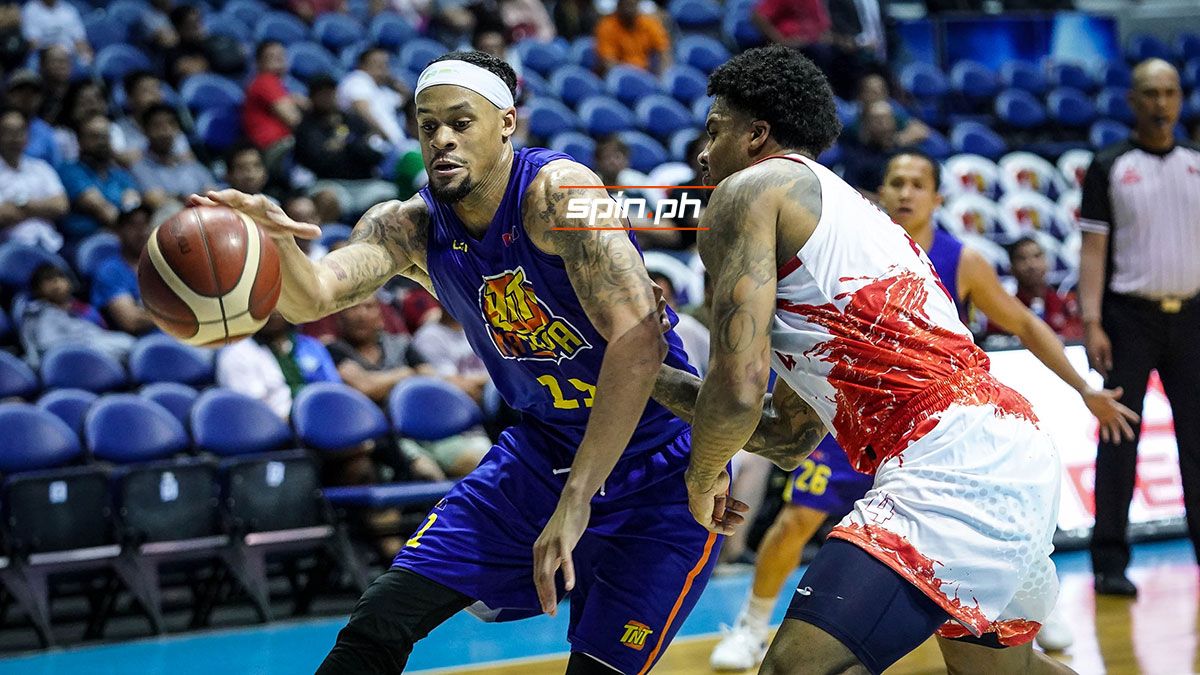 McDaniels praised Alaska for making the game hard for TNT, as he hopes that the KaTropa will continue to improve following another close win. TNT won by three points over Meralco a few days ago.
"They came out and fought. We expect that from each team. But they came out firing from the beginning. We just have to stick together as a team and we pulled through."
"I feel like we just have to go back to the film, keep watching film, keep learning each day in practice, keep pushing each other. Hopefully, one of those games, we will take off. We just have to stay together defensively, keep talking to each other through our breakdowns and we'll get better. I have a lot of confidence in my team that we will get better. I have a lot of confidence in my team that we will get better and everybody is willing to learn. That's the most important thing," said McDaniels.