KJ MCDaniels isn't about to make a big deal out of his scoring rage in TnT Katropa's 116-113 victory over the Meralco Bolts Saturday night in the PBA Governors Cup.
The former NBA player poured 51 points in the comeback win including 5-of-10 shooting from three-point range. He had 22 of his output in the third quarter when he kept the Katropa afloat before teaming up with Roger Pogoy and Jayson Castro in a strong finishing kick that finally turned the game around for the team.
McDaniels also grabbed 10 rebounds and shot 17-of-25 overall from the field as TnT booked a seat in the quarterfinals after raising its league best record at 6-0.
But while he acknowledged his PBA career record which he said 'might be his first' 50-plus point game, the 26-year-old native of Birmingham, Alabama stressed the numbers go beyond being a personal high.
"I want to keep better, keep making my teammates better," he said following the Petron Saturday Special at the Smart Araneta Coliseum. "I don't really go out there to score points. I just go out there to do what I have to do to help the team."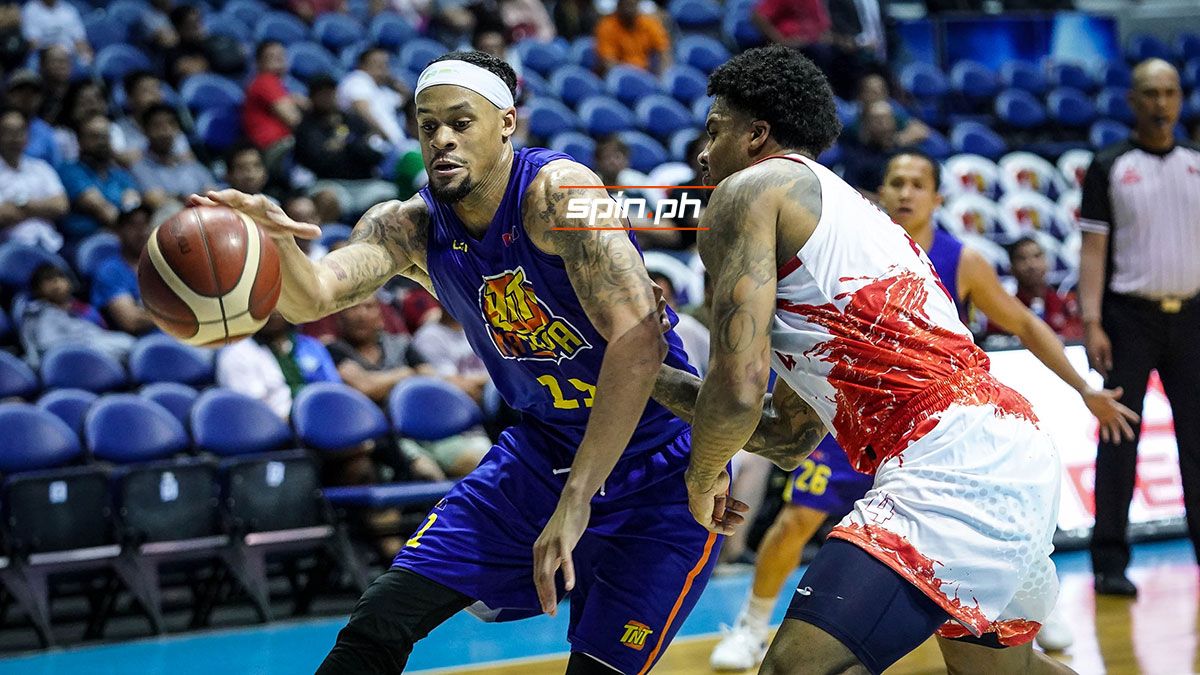 Continue reading below ↓
Recommended Videos
The Katropa found themselves trailing the Bolts early on, 13-31, as guard Baser Amer waxed hot from the outside in the first half where he scored 11 of his 13 points.
TnT however, didn't just roll over and die.
With McDaniels leading the way, the Katropa finally got their acts in the second half when they managed to close the gap, before stepping on the pedal in the fourth quarter to take control of the game for good.
"Credit to them, they are a great team," McDaniels said of the Bolts, who fell to a 3-2 card. "They came punching at us, but we stuck together, stayed positive and what we've gotten back in the game was our defense."
With the Bolts out of their paths, McDaniels said the Katropa are looking forward of taking another challenge. And their morale-boosting win over Meralco will definitely go a long way.
"We just have to keep rolling from here," said the former Houston Rocket.