CHICAGO - During his last season with Clemson University five years ago, Kevin 'K.J.' McDaniels was more versatile than money, leading the Tigers in five statistical categories.
The 6-foot-6, 205-pound guard-forward combo averaged 17.1 points, 7.1 rebounds and 2.8 blocked shots per in 36 games. He also collected a team-high 41 steals and 42 three-point shots made.
The smorgasbord of treats he scattered on the floor lured the Philadelphia 76ers to pick McDaniels in the second round (32nd overall) of the 2014 draft.
The Sixers offered McDaniels a four-year contract with two years guaranteed. But in a weirdly unusual move, K.J. turned it down in lieu of a one-year non-guaranteed deal worth only $507,000.
Millions in the bank through secured contracts is the primary motive behind kids' early departure from college. So it was difficult to understand why he turned his back on the pot of gold.
Well, K.J. wanted a bigger pot of gold.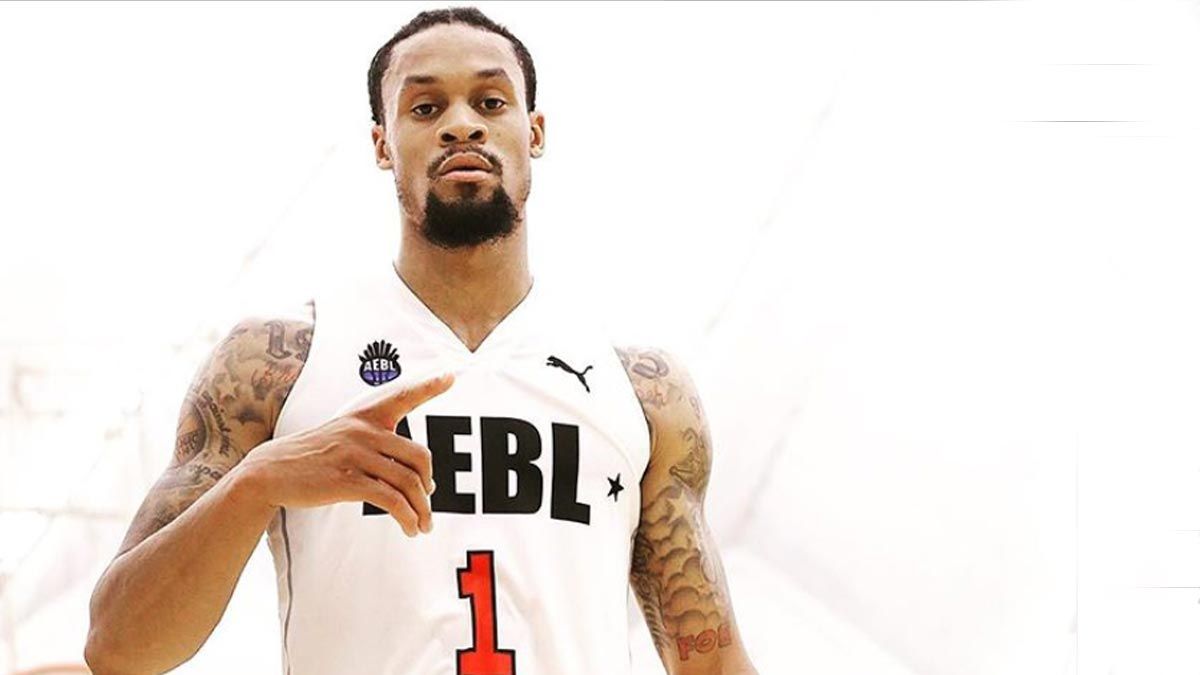 Continue reading below ↓
Recommended Videos
After consulting with his father, Kevin Sr. who played college ball at Southern Alabama, and his agent, Mark Bartelstein, McDaniels decided that showcasing his all-around skills and then enter free agency after his rookie season was the path to more riches.
It was strategic but risky, given an athlete's continual exposure to catastrophic injury. The Sixers' offer provided the shelter of an extra year of precious income. The deal he took was a trapeze act minus a safety net.
K.J. wouldn't have it any other way.
"I'm sure I get picked up if I go out there and play with the right attitude. Hopefully I can stay here for the Sixers, if it doesn't happen, it is what it is," the Birmingham, Alabama native told NBC Sports Philadelphia last October 2014.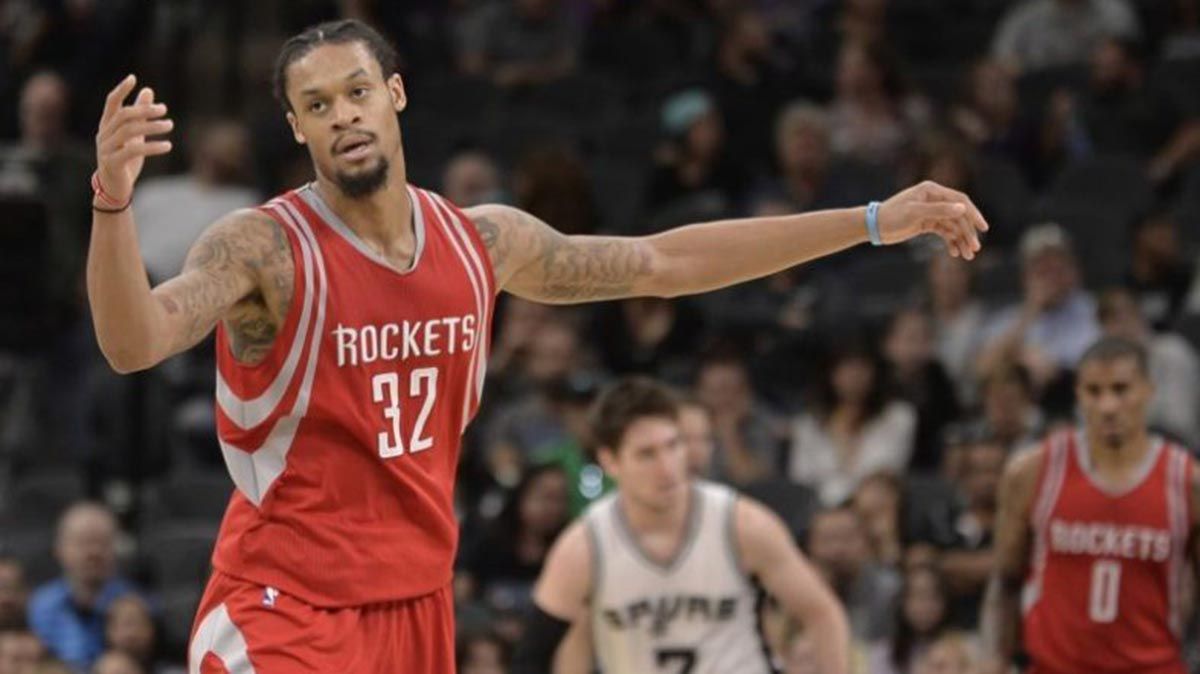 Toughness, moxie, and a steely sense of self-confidence are three of the strongest traits that the TNT KaTropa inherited when they signed McDaniels to be their import in the upcoming PBA Governor's Cup.
Can K.J. stop the grand-slam seeking San Miguel juggernaut? Can he help his new-found band of texting brothers rise from the ashes of their Commissioner's Cup Finals collapse?
TOO EARLY TO TELL. But this much I can say: a K.J.-TNT collaboration is potentially a knockout combination.
Defense is the side of his bread that is buttered. A gifted defender who has exceptional speed and lateral bearing, McDaniels can chase and harass shooting guards or small forwards with equal aplomb.
Per Bleacher Report, opponents shot 4.9 percent worse than their overall averages when McDaniels guarded them during the 2016-17 season. Sixers head coach Brett Brown romanticized the thought that K.J. could be the second coming of Bruce Bowen, the tenacious Spur who made the NBA's All-Defensive First Team five straight years (2004-2008).
Offense, however, is an entirely different story.
K.J. isn't short for "killer jumpshot." McDaniels doesn't have one.
While in the NBA, McDanuels, according to Basketball-Reference.com, shot 29 percent from behind the arc. He shot 23.1 percent between 10 feet and 16 feet and 31.9 percent from 16 feet to the 3-point line.
During the tailend of his four-year tenure, when his playing minutes waned, ESPN analyst Zach Lowe, one of the best NBA writers in the planet, had this brutal assessment: "McDaniels doesn't play, mostly because of a busted jumper."
TNT shouldn't be alarmed. K.J.'s rifle isn't firing blanks, it just misses a lot. But that has changed considerably.
While playing for the G-League's Oklahoma City Blue, where he was a teammate of San Miguel import Dez Wells, K.J. averaged 13.1 points, 5.7 rebounds and 1.6 assists in 44 games last season. He converted 31.9 percent of his threes and 47.2 percent of his field goals.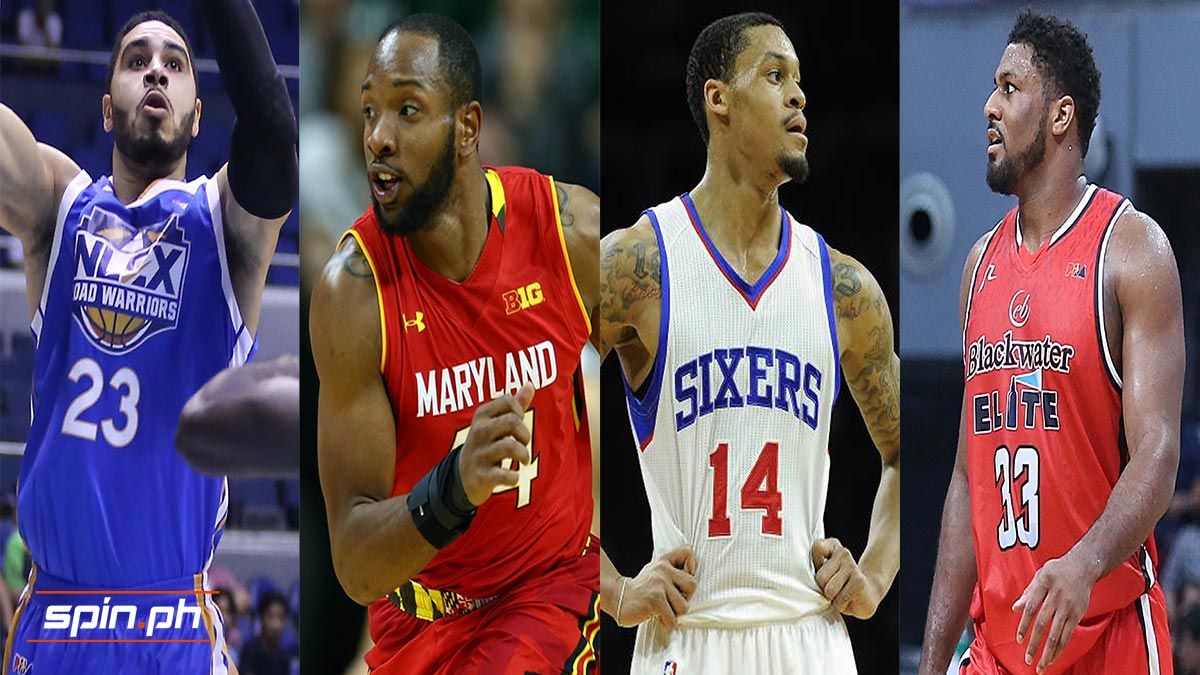 McDaniels is a legit NBA talent who appeared in 148 games across four seasons.
He is out of the league for now, not forever. A productive PBA swing might just hold the key to open those NBA doors again.
Postscript. K.J. played only 52 games with the Sixers and averaged 9.2 points and 3.8 rebounds per before being shipped to Houston on February 19, 2015. After his rookie season, and despite playing just 10 games with them due to injuries, the Rockets gave K.J. a three-year, $10 million contract with two years guaranteed.
So yes, K.J.'s gamble paid off although $3.3 million a year was significantly lower than the $6 million per that his agent was negotiating.
When he was traded to the Nets in February 2017 , Brooklyn used the team option to decline picking up the one-year remaining on K.J.'s contract. All told, McDaniels' NBA stint earned him $7.2 million in salaries.