ON paper, there's no question San Miguel Beer is heavily favored over Barangay Ginebra in their PBA Philippine Cup Finals matchup that tips off with Game One on Friday night at the Mall of Asia Arena.
But the gap might be closer than you think.
SMB won by a hairline, 72-70, after surviving a late Ginebra comeback in their elimination-round meeting early last month when the Gin Kings held the Beermen to their worst output this conference, particularly limiting June Mar Fajardo to his lowest production with a measly nine points.
In the press launch of the title series, the coach and players all agreed that the best-of-seven series could go the distance.
So here are the key factors that will dictate how the race-to-four affair goes.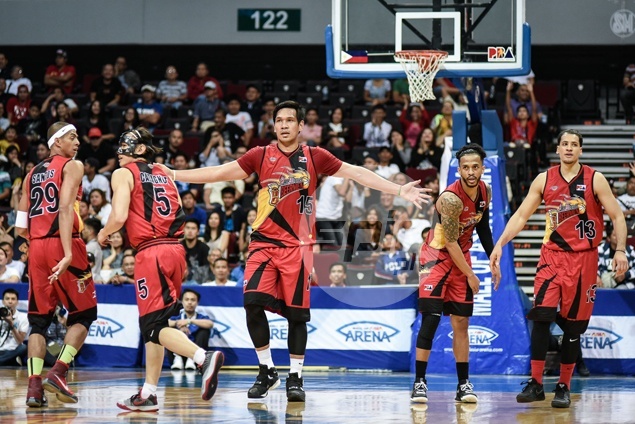 Continue reading below ↓
Recommended Videos
Expected offensive producers
Apart from Fajardo, the Beermen boast plenty of weapons in Arwind Santos and Alex Cabagnot – who are No. 4 and 5, respectively, in the statistical points standings for the Best Player of the Conference award, as well as gunner Marcio Lassiter.
The Gin Kings are forced to pick their poison between having just single coverage on Fajardo, letting him wreak havoc in the paint, and double-teaming him, or employing a zone defense that, however, will free up shooters Lassiter, Cabagnot, and Santos.
On the other hand, the Gin Kings' offense revolves around the playmaking trio of LA Tenorio, Sol Mercado, and Scottie Thompson, who all can't afford to have an off night.
Japeth Aguilar must also bring his A-game, toughening up inside, while also taking the occasional outside shot to force Fajardo out of his comfort zone.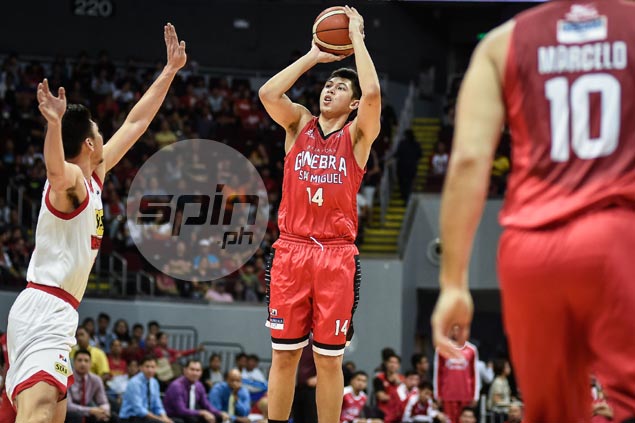 Role players/bench sparkplugs
Standing 6'4", Gabby Espinas has had the luxury to man the middle in all-Filipino conferences, something he's had a tough time doing in import-loaded tournaments, and now has kept the SMB frontline afloat along with Yancy de Ocampo when Fajardo takes a breather.
RR Garcia keeps the SMB backcourt a threat when their starters sit down, while Ronald Tubid provides his defense, timely treys, and experience in these moments.
Jervy Cruz has risen to the occasion recently for the Gin Kings, while Dave Marcelo will have the unenviable task of making Fajardo bleed for his points again.
Kevin Ferrer and Chris Ellis are two wingmen the Gin Kings hope to exceed expectations. And don't forget Mark Caguioa and Jayjay Helterbrand, who could be coach Tim Cone's trump cards at some point in the series.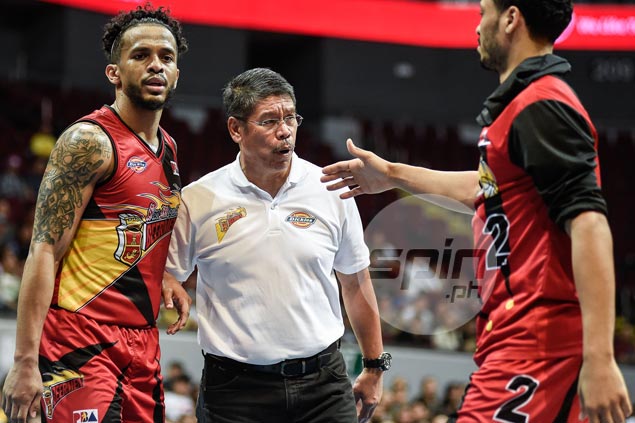 X-factors
If Chris Ross can hit those triples with confidence and consistency, apart from being SMB's defensive anchor, then it's going to be a short series in favor of the Beermen.
Joe Devance underlined his importance by playing hurt and still making a huge presence for the Gin Kings in the semifinals against Star. How healthy the versatile 6-foot-8 utility man is for the series will be a barometer for Ginebra.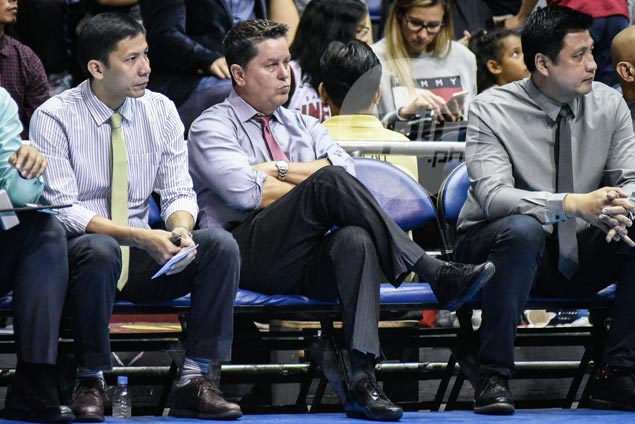 Coaching battle
With 19 championships under his belt, Tim Cone has the clear advantage over Leo Austria, who has steered the powerhouse Beermen to their fourth finals appearance over seven conferences.
But the humble Gin Kings coach played it down as usual.
"People look at a talented team and say, 'Oh, anybody can coach that team'…but it takes a special kind of guy to handle that kind of a great team," Cone said.
"I honestly believe we're the underdogs in the series," the champion coach added.
Austria admitted he's going up against his idol who has 31 finals appearances, including nine in the an all-Filipino conference, according to chief statistician Fidel Mangonon III.
"Actually, coach Tim is my idol because of how organized he is, and he's a hard worker," Austria said. "It's very obvious that great coach in the Philippines right now."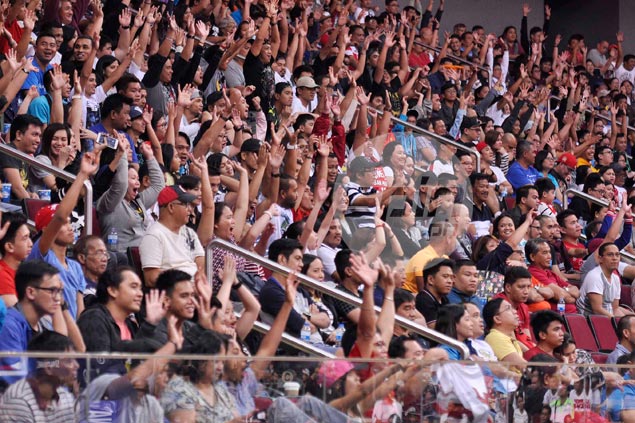 Crowd
It's the two-time defending champions against the People's champion, and the Gin Kings expected to draw energy from their "Sixth Man."
Austria said it best: "Sabi nila, powerhouse and San Miguel, pero ang kalaban namin, laging full house."