FORMER Gilas Pilipinas coach Chot Reyes was among the persons especially mentioned by Kelly Williams when he announced his PBA retirement on Monday.
The two of course, go way back as Reyes was the one who actually stumbled on the Fil-Am big man from Detroit and convinced him to come over and play for the national team.
Williams said he's 'indebted' to Reyes, with whom he also played for at Talk N' Text.
"Coach Chot, can't thank you enough for placing your bet on a skinny, no-name kid from Detroit back in 05," wrote Williams in his social media announcement about his retirement after a 14-year pro career.
Continue reading below ↓
Recommended Videos
Reyes, 57, was quick to acknowledge the solid career the 38-year-old Williams, known as 'Machine Gun Kelly,' had both in Asia's first-ever play-for-pay league and the Philippine team.
"You're right, neither of us knew on that day in 2005 what a great career you would have," said the multi-titled mentor.
"But I was sure of one thing – I had to bring you to the Philippines."
The 6-foot-6 Williams got to play for Reyes with the national team during the 2007 FIBA Asia Men's Championship in Tokushima, Japan shortly after the Oakland University alumnus was named Rookie of the Year, living up to his high billing as the top overall pick in the 2006 PBA draft.
Although his initial stint with the Philippine team didn't yield the result expected of it, Williams went on and carved out a name for himself in the pro league, winning his first-ever championship after Sta. Lucia won the Philippine Cup in a tournament where he emerged as the Best Player of the Conference. By season's end, Kelly reached the top by clinching the MVP honor.
But all were not a bed of roses, according to Reyes.
"Our road has not been smooth, but we always looked out for each other," said the former national coach.
In 2009, Williams' career was suddenly stalled after being diagnosed with a rare blood disorder, forcing him to stay away from the games for a while.
By 2010, Williams returned to playing and got reunited with Reyes when the Realtors traded him to Talk 'N Text.
The two forged a successful partnership as the Texters won four championships in three years' time, including three straight All-Filipino crown to become the first team in league history to claim the Jun Bernardino Perpetual Trophy.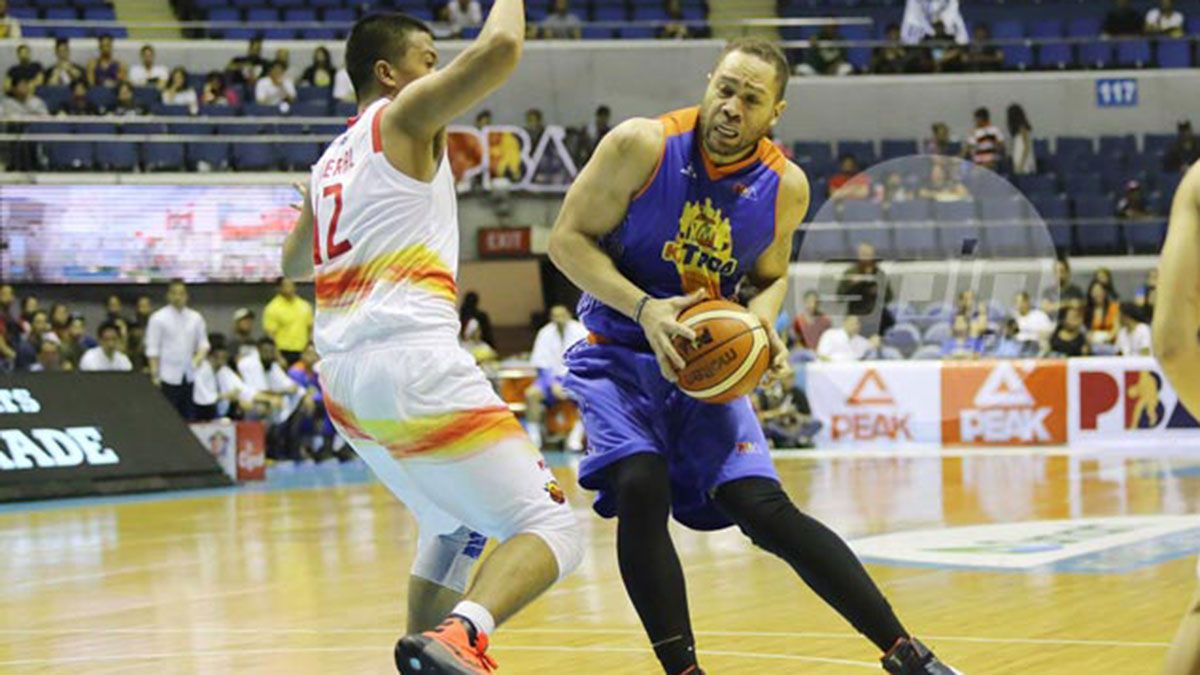 Williams would win one more title with the franchise during the 2015 Commissioner's Cup but under coach Jong Uichico.
Reyes and Williams never got to work together again, but the Fil-Am big man also got to collect individual awards including Mythical First Team (3x), Mythical Second Team (4x), All-Star (5x), All-Defensive Team (once), All-Rookie Team, Comeback Player of the Year (2x), and slam dunk champion (2x).
Injuries likewise slowed Williams down in the latter part of his career, although he still remained a vital part of TnT's rotation.
All that made Reyes convinced there's no regret whatsoever for Kelly and specially his mother, about the decision to seek his fate in the PBA.
"I hope I held up my end of the bargain when I promised your Mom that this won't be a move you'd regret," Reyes told Williams.
In parting, Reyes said, "Time for the kids, Kels. Time for the next chapter. Time for you, too."
___
Spin fans unite at the Spin Viber Community! Join the growing community now and complete the experience by subscribing to the Spin Chatbot.