KELLY Nabong had choice words for Terrence Jones after the two figured in a shoving match late in Game Four of the PBA Commissioner's Cup.
With only 16.3 seconds left and the match all but decided, Nabong and San Miguel teammate Christian Standhardinger crossed paths with the TNT import during a timeout and neither gave way, leading to an exchange of shoves.
San Miguel officials led by coach Leo Austria got in between the protagonists before the situation got worse.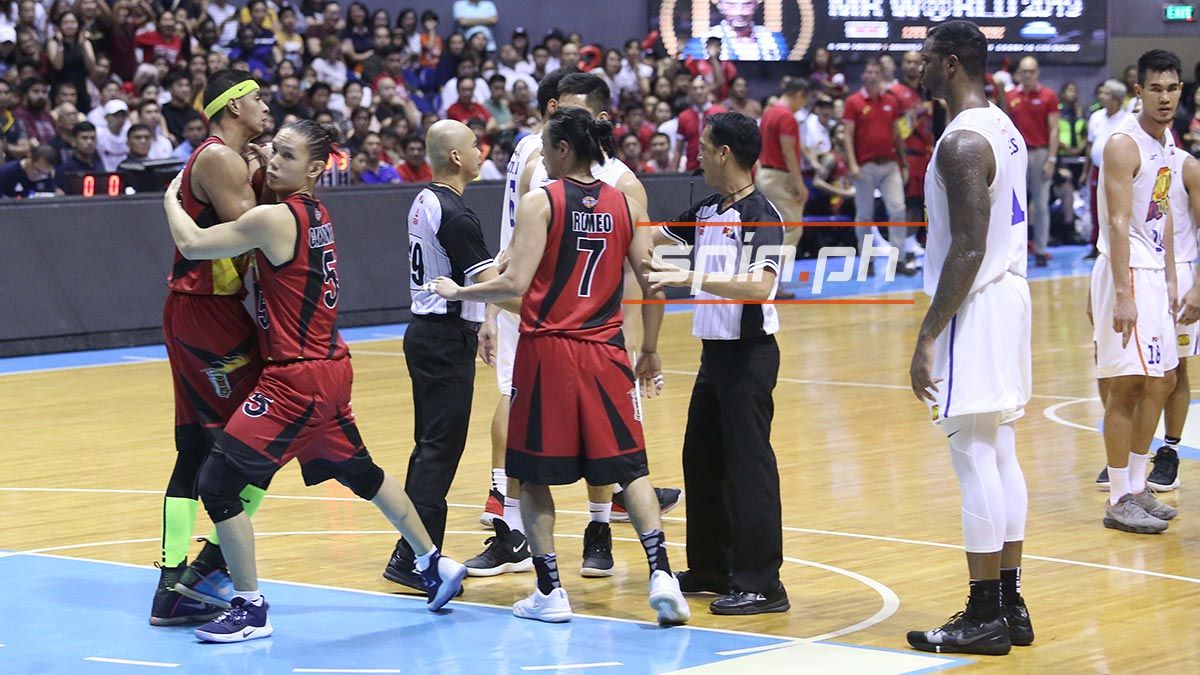 When asked about the incident, Nabong claimed he was only high fiving his teammates after TNT called a timeout.
"I didn't do anything," said Nabong. "I was trying to high five my players for a good job and I guess he didn't like the fact that they lost this game so he just pushed me. That's it. No words spoken. Nothing."
Nabong couldn't help but take shots at Jones, saying: "It's fine. That was a little baby push. That was nothing. That was a little soft, softness."
"That was like a flop push like he always do. Flops," the Fil-American reserve added.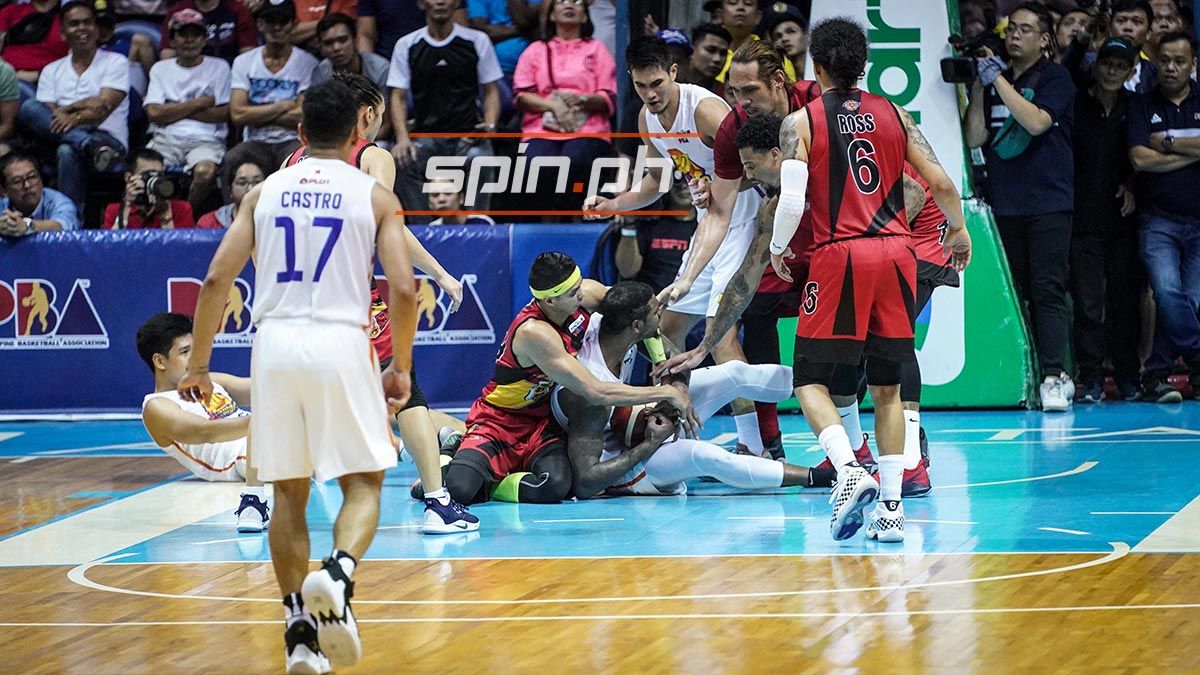 Before the interview ended and with recorders and cameras still rolling, Nabong spoke to a teammate who passed by and said: "I was talking about Jones flopping all the time. I thought he is an NBA player."
Nabong's statements came after teammate Chris Ross also took a shot at Jones, calling him "mentally a baby" during the Game Three loss by San Miguel in which Jones was fined P20,000 for headbutting Ross in the first quarter.
Recommended Videos