NOT only was a PBA Commissioner's Cup finals berth at stake in the best-of-five semifinals series between TnT Katropa and Barangay Ginebra.
So is the conference's Best Import Award.
And in the eyes of Justin Brownlee, Terrence Jones is likely to walk away with the plum especially after the Katropa blasted the Kings in the series clincher, 103-92, to make it back to the championship round after two years.
"He makes it to the finals, so he gets it," said a smiling Brownlee Thursday night. "That's how it usually happens, I think so."
Going to the semis, Brownlee and Jones are locked in a tight battle for the top individual award, which the Ginebra import won last year after steering the team to the finals and eventually, to the championship opposite Renaldo Balkman and San Miguel Beer.
Brownlee leads the race with a total of 61.8 statistical points (sps), while Jones is a close no. 2 with 60.2 sps. Brownlee leads all import in scoring with an average of 34.2 points while Jones is the top assist man among imports with 7.4 average.
Chris McCullough of San Miguel is a far third with 53.8 sps.
But Brownlee acceded Jones, a former Houston Rocket and product of the University of Kentucky, is one hell of a talent, who proved to be a tough match-up for him.
"He got guard skills and he's 6-foot-9 or 6-foot-10. He's pretty heavy as well so defending him, whether he's inside or outside, you know he can give you problems," said the soft-spoken Ginebra import.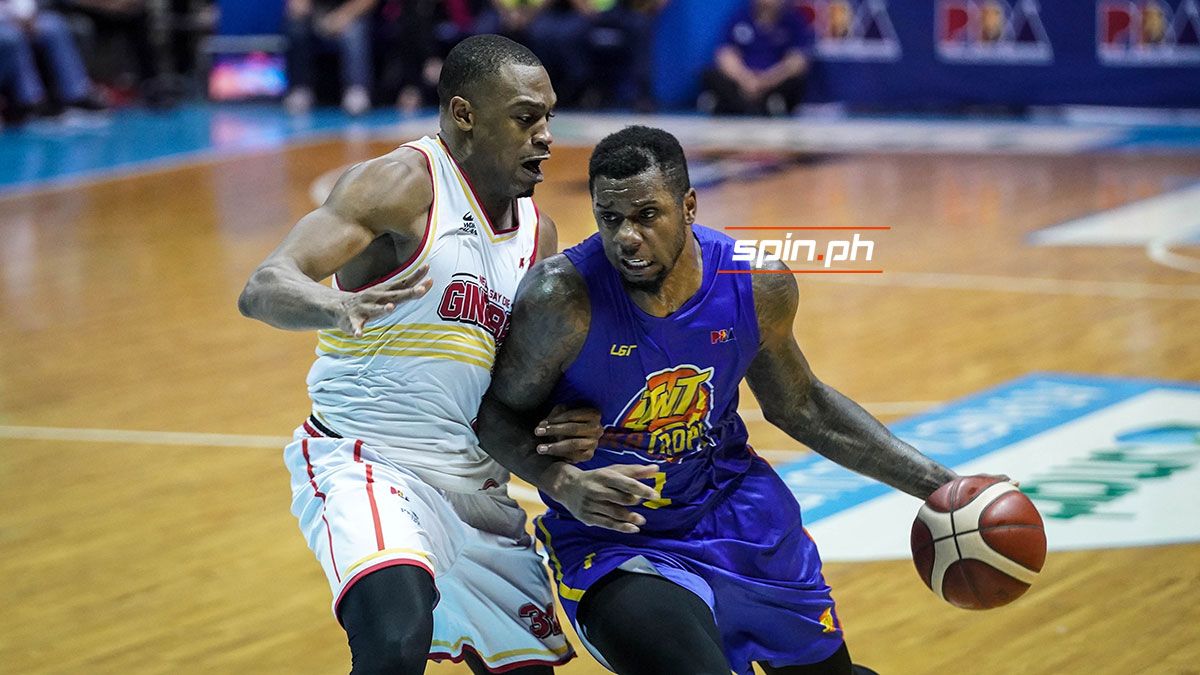 Jones did pose problem for the Kings in the Game 4 win after churning out another triple-double of 24 points, 13 rebounds, and 10 assists.
But he also got a lot of help from Troy Rosario, who had a double-double of 22 points and 11 rebounds, Jayson Castro with 20, six rebounds, and three assists, and Roger Pogoy, who exploded in the third period where he scored all of his 14 points including two from beyond the arc.
"We just ran into a really good team in TnT. You just got to give them a lot of credit," Brownlee said. "They made it very tough on us on offense. Defensively, they kept us unbalance."
As parting shot, Brownlee reserved the biggest compliment on the 6-foot-9 Jones.
"Terrence Jones, he played incredible the whole series," stressed Brownlee.
Recommended Videos