JUSTIN Brownlee and Allen Durham renew their rivarly on Sunday when their respective teams clash in the PBA Governors' Cup.
Barangay Ginebra and Meralco go up against each other at the Smart-Araneta Coliseum on Sunday following memorable final battles in the past with the Kings winning the Governors' Cup crown in 2016 and 2017.
The game has much importance to both teams, which are tied for third place with a 5-2 record as the battle for the four twice-to-beat incentives in the quarterfinals heats up.
Amidst their numerous battles in the past, Brownlee said he has a lot of respect towards Durham, knowing how capable he can be in leading the Bolts to a win over the Kings.
"He's been a beast in this league," Brownlee said. "We expect nothing but that coming into Sunday. That's an incredible player. I don't know him too well but I heard he is an even better person. Just have to come out and control the beast a little bit."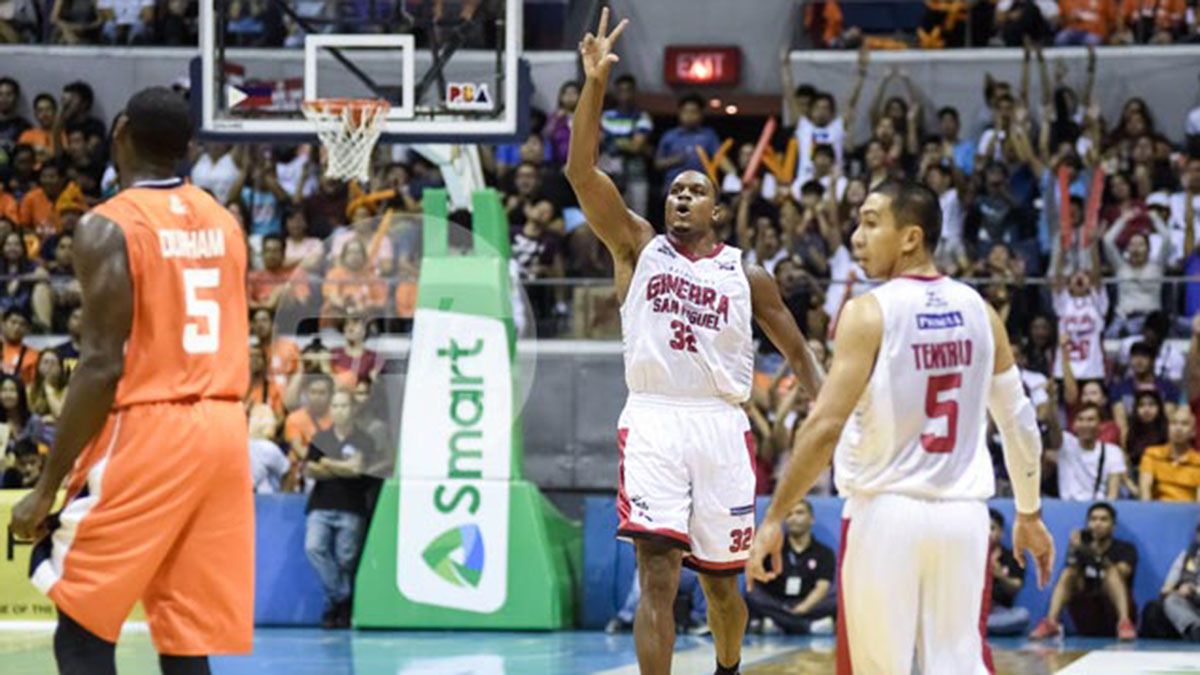 Continue reading below ↓
Recommended Videos
"Just have to come out and control the beast a little bit," Brownlee added.
Even with a four-game winning streak, Brownlee said Ginebra will have its hands full against Meralco, which has made a lot of changes in the line-up since their finals face-offs.
"It's going to be a tough game. Looking forward to it. It's a big rivalry for us so we always really get up for those games even though we should get up every game.
"We are pretty familiar with some of the guys and they have good additions too. We have to come out and play our game," said Brownlee.
The match is set at 6:45 p.m. following the first game between NorthPort and Alaska at 4:30 p.m.