BARANGAY Ginebra may be in the ropes now after falling behind 2-0 in the PBA Philippine Cup semifinals to Star, but its belowed former import in Justin Brownlee is not losing hope.
After all, the Ginebra team that he knows almost went down 3-1 in its classic finals face-off with Meralco in last season's Governors Cup and trailed twice in the series before wrapping it up in six games - thanks to his buzzer-beating three-pointer in Game Six.
That encounter served to toughened up his former teammates, and with the guidance of Tim Cone, a turnaround for Ginebra is imminent, Brownlee said.
"Yeah I think (they'll bounce back). They got the heart of champions now," Brownlee said.
"I think coach Tim Cone is a wonderful and great coach and he's gonna make adjustments and get the guys back in the win column," he added.
[See Brownlee can't wait for next stint with Ginebra]
While he knows that Star is in no way a pushover, Brownlee believes Ginebra's 'never-say-die' spirit is bound to show one way or another in this series not that the team is backed against the wall.
The sweet-shooting forward is confident that the start of the Ginebra fightback will be on Monday night, when the Kings are in a veritable must-win situation.
Continue reading below ↓
Recommended Videos
"I think it's still gonna be a tough series, Star is an incredible team but I think Ginebra, they have the never-say-die spirit and attitude," Brownlee continued.
"I think Game Three is gonna be a lot different. A different outcome."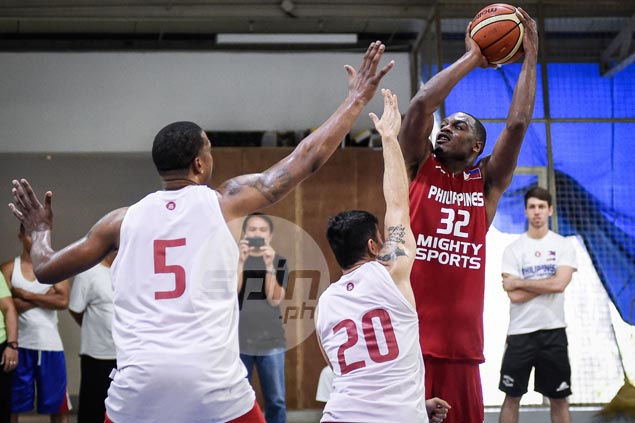 While his former team is gearing up for a comeback, Brownlee is now working towards representing the country as he's set to play for Mighty Sports in the 2017 Dubai International Basketball Championship next week.
The former St. John's standout is excited about the idea of flying the flag overseas, just a few months after winning it all for his adopted 'Barangay.'
"It's a great feeling. I'm very proud representing the Philippines, especially with the way my career went over here a few months ago," Brownlee said.
"I'm just excited to be playing with a great group of guys, coach Charles (Tiu) is a great coach and I'm just excited to represent the Philippines."