WITH the influx of good imports in the PBA, it takes a special kind of player - and an extraordinary feat - to really stand out and be loved.
That's exactly what Justin Brownlee achieved when he helped end Ginebra's eight-year title drought in the most spectacular fashion - a game-winning three pointer at the buzzer in front of thousands of adoring fans at the historic Smart Araneta Coliseum in the recent Governor's Cup.
But it's not only Ginebra fans that have fallen in love with the sharpshooting forward, who, in his short stay in the Philippines, has earned the respect of Filipino basketball fans.
Brownlee is thrilled to be back in the country for the first time since Ginebra's memorable title run last year, this time as a reinforcement for Mighty Sports in the Dubai International Basketball Championship.
"It just feels good, man. In the PBA, I had a great time winning a championship with Ginebra, it's just good to be back, embracing the fans," Brownlee said.
ADVERTISEMENT - CONTINUE READING BELOW ↓
[See Tim Cone: Sportsman Who Take The Lead]
Brownlee arrived last Monday and reported for Mighty Sports the next day, but there's no way he's gonna miss his old squad's knockout match against Alaska for the final ticket to the Philippine Cup semifinals.
"I'm gonna go and watch the game tonight. I'll definitely give my support and hopefully Ginebra advances to the semifinals," he added.
Brownlee's connection with the Philippines, and Ginebra to be specific, is so strong that he's already looking forward to another tour of duty with the league's most popular ballclub.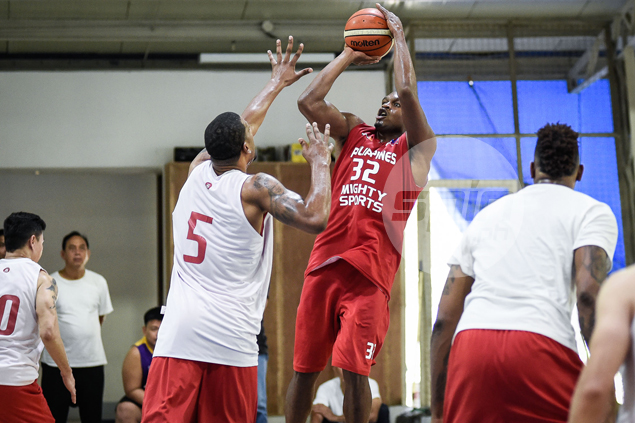 Though nothing's cast in stone yet, the growing clamor for Brownlee's return from the squad's loyal fanbase may be too hard to resist.
"I'm just trying to refocus and prepare for my next journey wherever it may be," he said.
"I'm really looking forward to it especially the Governors' Cup again and for this next conference as well but if not, I will still support Ginebra. I'll just get myself ready for the Governor's cup," he added.
[See Devance a doubtful starter for knockout match vs Alaska, says Cone]
Despite his newfound popularity in the country, Brownlee admitted he still finds the adoration of the fans surreal.
"To be honest, it's still a surprisee to me how the fans embrace me. The fans are always incredible, the PBA is an incredible league, all the support from my Ginebra fans and all the teams in the PBA has great support, so it's an unbelievable feeling being embraced by them," Brownlee said.
ADVERTISEMENT - CONTINUE READING BELOW ↓
Meantime, Brownlee's just gonna be like one of them - sitting behind the bench, cheering his heart out together with the thousands of Ginebra fans who have cheered for him in the past.
"Looking forward to seeing them tonight for sure."