TEAM June Mar vs. Team Scottie in the PBA All-Star Game?
Sounds like it based on the initial votes tallied for the March 9 to 12 showcase in Passi City, Iloilo.
Fajardo of San Miguel topped the voting that began Jan. 25 both online and on-site, with 37,915 votes, while Barangay Ginebra's Thompson is not far behind at second place with 37,759.
The top two choices by the fans at the end of voting on Feb. 15 will serve as captains of the two teams competing in the featured event of All-Star weekend.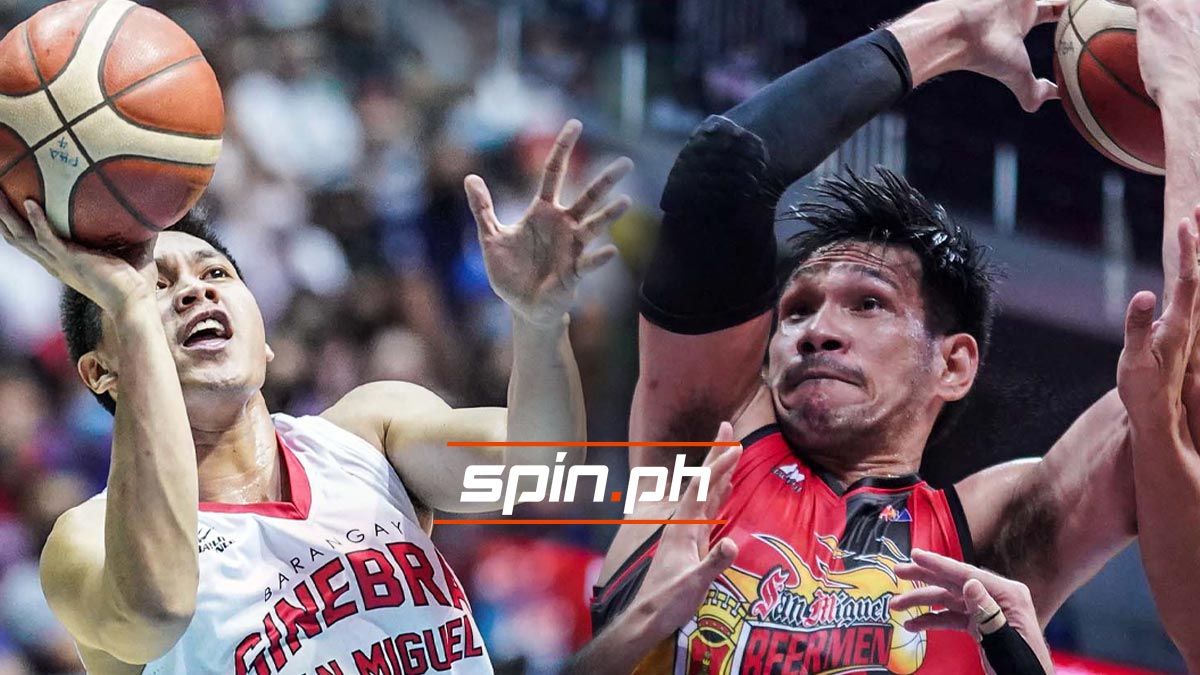 Thompson's fellow Ginebra teammates Japeth Aguilar and Jamie Malonzo are also making a strong case with 37,322 and 32,998 votes, respectively, followed by Calvin Abueva of Magnolia with 32,503.
CJ Perez of San Miguel (31,184), Ginebra's Christian Standhardinger (29,821), James Yap of Rain or Shine (28,117), and LA Tenorio (28,027) and Stanley Pringle also of Ginebra (27,441) made it to the Top 10 list.
ADVERTISEMENT - CONTINUE READING BELOW ↓
Completing the Top 24 after the first round of tally were Terrence Romeo (24,821), Jayson Castro (24,408), Paul Lee (24,126), Robert Bolick (23,468), Roger Pogoy (20,042), Chris Newsome (19,637), Jeremiah Gray (18,875), Mikey Williams (18,826), Marcio Lassiter (18,556), Arvin Tolentino (18,444), Mark Barroca (17,139), Gabe Norwood (15,448), Calvin Oftana (15,427), and Kevin Alas (15,205).
Ginebra's Tim Cone and Yeng Guiao of Rain or Shine meanwhile, leads the voting for the top two coaches.
Cone is way up in the standings with 51,707, while Guiao sits at no. 2 with 22,705.
PBA rookie head coach Aldin Ayo of Converge is making a strong case too, at no. 3 with 14,763 followed by Norman Black of Meralco with 11,605.
As expected, Malonzo and Gray lead the fans' choices for the Rookies, Sophomores, and Juniors side event since the two made it to the main voting.
Malonzo tallied 41,933, while Gray had 35, 248.
Oftana is at third (33,172), followed by Shaun Ildefonso (32,795), Tolentino (32,527), Tyler Tio (31,083), Aaron Black (30,926), Mikey Williams (30,409). Justin Arana (29,793), and Jerrick Ahanmisi (26,764).
The other half of the RSJ top vote getters were Gian Mamuyac (25,515), RK Ilagan (23,870), Brandon Ganuelas-Rosser (23,700), Isaac Go (23,139), Jerrick Balanza (22,296), Joshua Munzon (21,584), Matt Nieto (20,779), Encho Serrano (20,720), Anton Asistio (20,659), and Mike Nieto (20615).